In 1998, I was 18 years old, a college freshman and blissfully unaware of the impact terrorism had already had on the world. By the time I graduated four years later, I'd have a keen and irreversible sense of the horrors people can inflict on each other, including a graduation that had the still-raw emotional backdrop of the Sept. 11 attacks.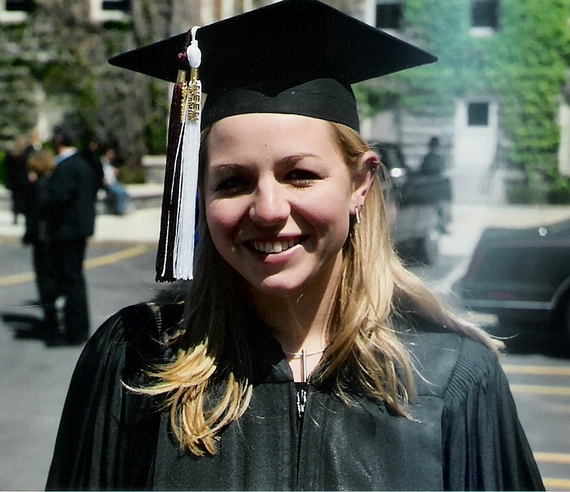 But in the fall of 1998, I remember walking to one of our standard floor meetings, held in a common area of my Syracuse University dormitory. After the standard to-do list was taken care of ("don't forget to show your student ID when entering the building; please keep the halls quiet after 11 p.m.") an upperclassman who was visiting our dorm stepped forward and began to share a story with us.
It started as a Christmas tale, set just 10 years before. The story of a group of Syracuse University students flying home from a study abroad program to spend the holiday with their families. Kids, roughly the same age as us, with incredible futures ahead of them. Lives ended in an instant on Dec. 21 when their plane exploded over Lockerbie, Scotland.
I'm ashamed to tell you that before that day in 1998, the Pan Am 103 attack was just a hazy memory for me. It had happened when I was just 8 years old, and whether I was shielded from the horror at the time or whether it just went the way of so many childhood experiences and faded into my mind's abyss, I don't know. But when I heard the details of the bombing -- 243 passengers killed, including 35 Syracuse students, an additional 16 crew members and 11 innocent people on the ground murdered -- my life was changed forever.
One of the things that Syracuse University does every year is hold a Remembrance Week, celebrating the lives of everyone lost in the Lockerbie Bombings. Thirty-five students are selected to help educate the campus about each of the students, and in my senior year, I found myself finding strong connections to each and every lost life. Like Amy Elizabeth Shapiro, I was a communications student, and like Nicole Boulanger, I loved musical theater. Stephen Boland and I were both from New England, and Thomas Schultz and I both taught sailing during our summers.
I have thought of them and all of the others not just around Dec. 21 of every year, but at odd times. When I graduated from college -- something they never got to do. When I married my Syracuse University sweetheart and when our daughter was born. When I got my first job in television. Any time I board a plane and every time I land safely. When I talk to my friend and artist Elizabeth, whose best friends died in the bombings and who was almost on the plane herself. When I go back to campus.
Remembrance is not a week for me. It's a constant state of mind.
I hope that with the 25th anniversary of the Lockerbie bombing, you spend a few moments thinking of the 270 victims who died tragically but spend even more time thinking of how you can have a positive effect on those around you today. Life is short, and each day is a blessing.