After over four months of tireless fundraising and learning about Guatemala's history, culture and language, my group of 15 volunteers embarked on our two-week service trip to San Lucas Tolimán, a rural village about three hours away from Guatemala City.
After a day-long journey, we finally arrived at our destination.
Once we disembarked from our van, I was in awe at the striking natural beauty surrounding the town. Lush mountain ranges enclose the expansive, sparkling Lake Atítlan. We stayed at a small local place, Hotel Iquitiu, located within walking distance of La Parroquia, the parish where we ate our meals and got our service assignments for the day. The views of the terrain from the roof of the hotel were absolutely stunning.
On the very first night, we were lucky enough to have a clear sky, the only night that this would happen during our time there. Away from the bright lights of Houston, we saw hundreds of stars invisible to us at home. Later in the week, we got to see another unique spectacle -- heat lightning. In the distance the lightning struck, illuminating the thick clouds of the sky behind the black shadows of the mountains. It was such an incredible sight.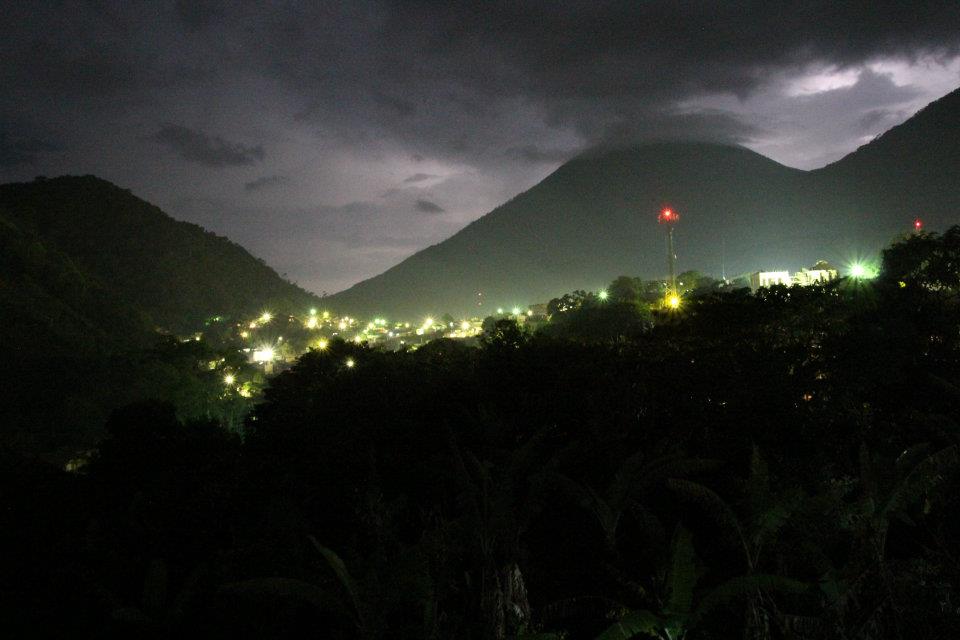 Our stay was full of very rewarding volunteering experiences. Throughout our two weeks in Guatemala, we assisted with a variety of projects, from building stoves to reforestation. We also helped at various construction sites and a coffee bean plantation. We worked every day except for Sundays, both in the mornings and afternoons. A lot of the time our tasks involved lifting heavy objects or working in the garden, which proved not only to be difficult but physically draining as well.
These projects, started by Father Greg Schafer, aim to empower the people of San Lucas Tolimán by creating initiatives that they can lead and develop over the years while also directly serving a cause, such as relocation from natural disasters or planting trees in the reforestation center. Most importantly, we learned a lot from our service that we would take back to Houston, especially to shed light on and spread awareness of the issues plaguing rural Guatemala.
Through our interactions, we learned a lot about the sad and violent history of Guatemala during its civil war. Each person had their own story to tell about the violence in the early 1980s and how it affected their families and society.
By talking to the local people, we also learned a lot about the Mayan traditions and values and the indigenous language, Kaqchikel. Because of their Mayan background, the citizens of San Lucas Tolimán are very in touch with nature and continuously strive to preserve it.
Aside from our service, we participated in a lot of culturally enriching activities in the area. We went on a sunrise hike, learned to weave and played sports with the locals. We also took daily trips to the market, where we practiced our Spanish by talking to the local vendors and buying goods from them. A group favorite was the pan con salchicha, a sandwich with sliced hot dogs, mixed vegetables, guacamole and various condiments.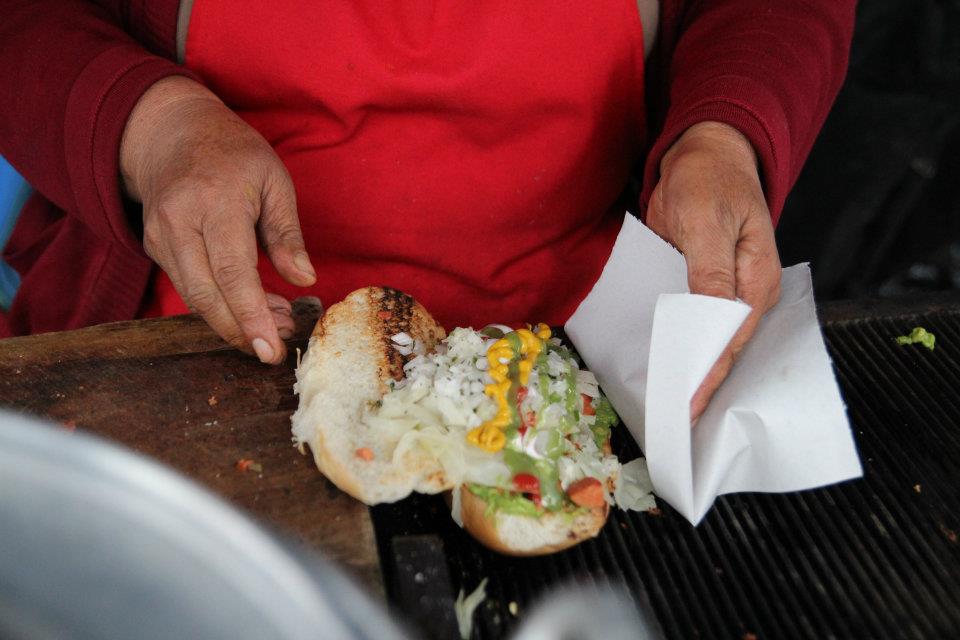 One unique aspect of Guatemalan culture is the vivid color present in everyday life. Pastel colored buildings line the busy streets where people dressed in shades of every color hurry to their daily work. The market, with its various fruits, vegetables and meats, seemingly glows with the colors of the Earth. Even the town's cemetery was filled with vibrant hues, a celebration of the lives of the departed.
All in all, I can truly say that my time in Guatemala taught me more about life in developing areas of the world than I could have ever imagined. The sense of community and love here is something we can all take back to our homes and try to embody. I learned how to say "buenos días" to complete strangers, smile a little more and be unafraid to try new things, like the food from the street vendors (which was actually pretty delicious).
I learned the value of "mind over matter," and how difficult tasks can be accomplished collectively, even if it takes a long time to do so. I was endlessly inspired by the way that people here pick themselves up after times of hardship or sadness, a lesson that is easy to understand but difficult to embody. I learned so many things through service that would have been impossible to teach in a classroom.
From my volunteering experiences in Guatemala, the most valuable lesson I took away is that learning by helping others is truly a priceless reward.