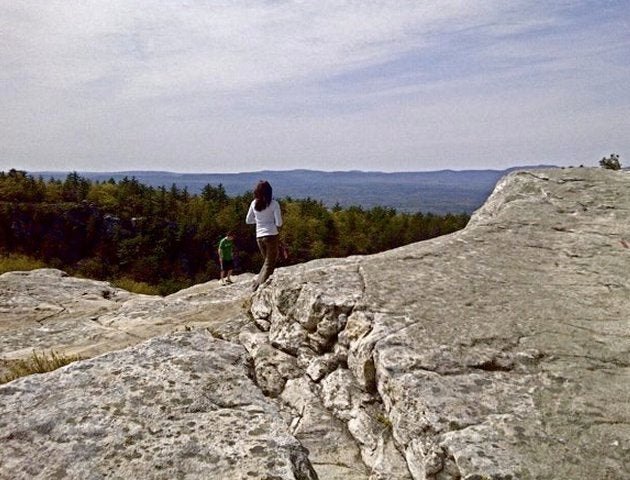 I have not always aged with grace. When I turned 29, I became temporarily insane at the thought of being almost 30. I could remember when 30 seemed ancient to me and there I was, standing on the edge of kissing my 20-somethings goodbye. It felt like I was standing on the edge of a cliff.
The night before my birthday, I stood in my walk-in closet and, in a fit of rage, ripped clothing from the hangers and threw them on the floor, screaming, "I'm too (insert expletive here) old to wear this!" Yes, alcohol was involved. My friend -- my much younger friend -- sat there, sipped on her martini, and rolled her eyes. She wasted no time in letting me know that she was not going to do this again when I turned 30. Fortunately for her, she didn't have to.
I had watched so many other women turn the big 3-0 and have the typical meltdown. I could never understand why and always thought that I would be just fine. After all, age is just a number, right? Until it happened. And I had the meltdown of all meltdowns. I laid in bed for two hours that morning and cried. And when I say that I cried, I mean I bawled my eyes out in a performance worthy of an Emmy Award. Here I was, at an age where statistics say I'm supposedly more likely to get struck by lightning than to get married, and I realized that age is more than just a number, at least for women. No matter how young we may look or feel, we can't stop the aging process. For those of us who want children, age is the enemy. Not to mention that my life wasn't nearly where I expected it to be. I needed more time! Surely Mother Nature would understand. After all, she too was a woman!
What I didn't realize was that, in a way, I was right. Turning 30 was a turning point for me, but in a positive way. There are so many perks to being in my 30s vs. being a 20-something. I'm much more confident and comfortable in my own skin. While I still slather that skin with SPF cream daily and cold cream at night, I decided to let go of many of my other hang-ups and just enjoy what I do have in life. And to work hard at the things that are still important to me to achieve.
This year, I turned 31. There was no screaming, and the only tears were from the blisters on my feet: I spent the weekend hiking in upstate New York, completely oblivious to the fact that I wasn't still a teenager. On the first day, I hiked 10.5 miles in Minnewaska State Park, including a 500-foot vertical climb, looking out from Castle Point, elevation of 2,200 feet. I had only just begun. After waking up in the morning and sipping my coffee from the private deck of my room in the woods, I got my day pass to Mohonk Preserve and started off on a journey I will never forget.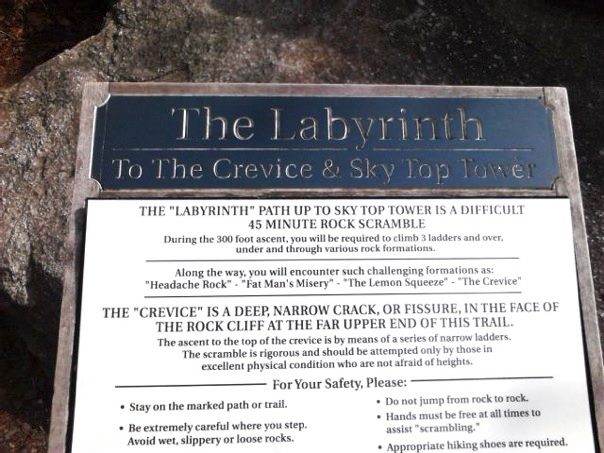 Inside the Preserve, there's a particular trail called the Labyrinth, which is essentially nature's jungle gym. It's a steep climb up, over and through caves, boulders, several ladders and rickety bridges, all while on the side of a mountain where one wrong step and I wasn't going to live to see 32.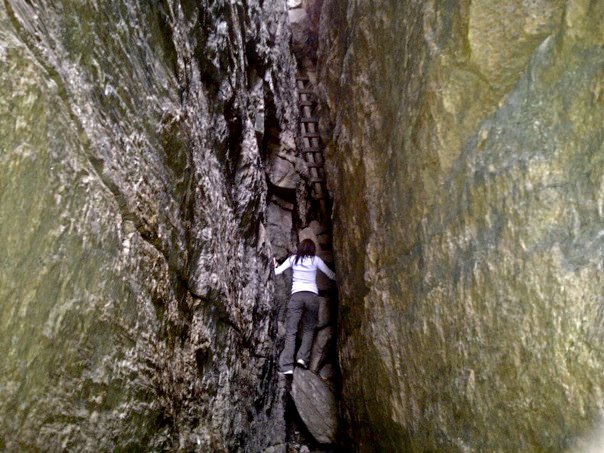 I stopped at one point and stared up at the crevice, a claustrophobia-inducing straight climb up through a teeny tiny opening in the mountain. I eventually reached a 75-foot ladder, which was not much wider than a foot and mostly leaning sideways, rendering it fairly useless. After squeezing through the top, I discovered why it was all worth it: Standing out on a 1,500-foot ridge, I was treated to views that were completely breathtaking. I continued on to Sky Top, aka Smiley Tower, where I climbed the 101 steps to the top. From the top of the tower, there's a view of six states.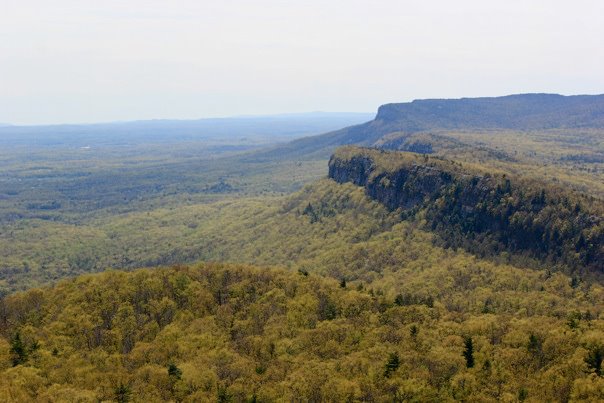 While I certainly was feeling the strain on my muscles by the end of the trip (26.5 miles in three days!), there really are no words to describe how incredible the experience was. So what if my life isn't exactly what my 20-something self thought it would be by now? My 20-something self didn't know anything. I still have plenty of time to accomplish everything I want in life, and I'm not afraid to climb the mountains it takes to enjoy the view.
For more by Kaylee Scottaline, click here.
For more on becoming fearless, click here.