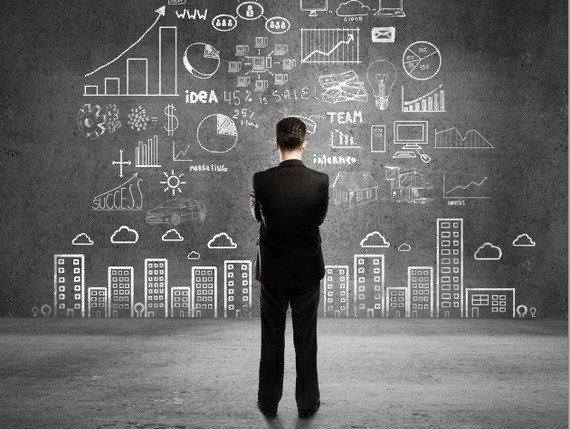 In a corporate world where 90 percent of startups fail in their first year of business, it becomes scary to start something that won't flop. Back when the Internet was just starting to get popular, anything that was thrown at the wall made money.
People rushed in and made a killing from it.
That hardly happens again. These days, 100 million businesses are started each year and that means for you to enlist and make waves, you must have a proven formula that when followed, will bring in cash.
You can't simply start a startup now on guess work -- not with the kind of stiff competition that currently exists online. For you to make head ways, every move you make must be strategic. Every plans, decisions and indoor brainstorming meeting must lead to sales.
That said, starting a business in such a strict and rigid manner means only one thing: You must start smart. And starting smart connotes having proven steps that if followed will make your brand unforgettable and result in a success.
Let's quickly look at 3 ways to start a startup that'll grow to become unforgettable in any industry. The first way to start such a startup is to:
1. Start By Repeatedly Getting in Front of Your Audience.
Research shows that it takes a minimum of 7 sightings for someone to recall your brand next time they come across it. Now before you can successfully make someone do all that, you need to really engage in putting your brand out there on a consistent basis so they can see you.
One of the ways you to do that is through strategic guest posting. Getting published on sites where you know your prospective audience congregate can help you a long way in starting a brand people won't forget in a hurry.
By massively reaching out and giving quality articles to sites where my audience meet, I was able to get 20 clients that still do repeat business with me till date.
Inculcate this strategy into your startup's launch plan. First research and find sites in your industry where your ideal audience meet.
It's easier if you target the top sites. To locate top sites in your industry do this, put a handful of the sites you find into domain authority checker. Weed out the websites with low domain authority (DA) of 29 to 59.
Focus on sites from 60 and above -- they are the top sites. The bigger a site is the greater the audience, that's why you should focus on the top ones. And if those audience are your potential clients, then you've struck gold.
The next step is to have a content strategy set up for each of those top sites. Plan to get in front of them at least once a month. This way, their audience will keep seeing your brand and many will end up becoming happy clients on the long run.
But this all boils down to putting your brand out there on a consistent basis. The more you put yourself out there, the more unforgettable your startup becomes. And the more clients you'll get.
2. Start By Knowing Your Audience's Core Problems, and solving it.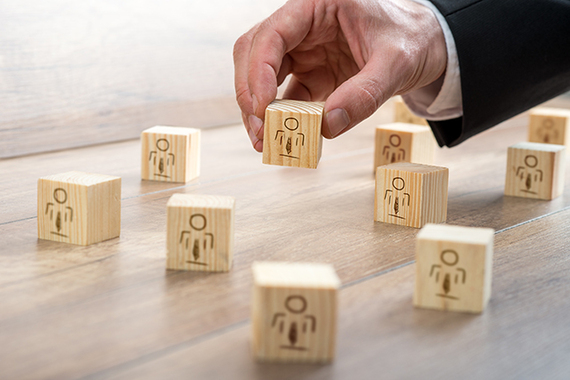 Another way to start an unforgettable brand is to understand your audience's problem and go out of your way to solving them.
In fact, your first assignment on your road to starting an unforgettable startup is to know the reason why people buy things in your industry. If you don't know their WHY, then you're not ready to get their cash.
Invest in knowing their WHY. Find out the problems or issues that drives them to bring out their credit card and purchase.
To do that, study them intently, and find out were they congregate. There must be a specific place, website, forum where your audience meet in their large numbers (I explained how to do that in point 2).
Locate this places and study the problem patterns people discuss there. Find the major causes of the problem.
Discover why the problem is a big concern to them. And find out just how desperate they are in finding someone or a company they can pay to solve those problems for them. After these kind of in-depth research, you will instantly understand your audience and better understand how to easily convert them into paying customers.
That said, starting an unforgettable brand hinges on making sure your brand is profitable. To do that you have to create products your potential audience will be eager to buy. And that can only be possible if you know what drives your audience to bring out their credit card.
3. Start Weird.
In a world where everybody is doing the same thing, the best way to separate your startup is by going against the crowd. And that entails going against logical advice the gurus will give you. That entails trampling on what people in your industry do daily.
Put loosely, that means your brand needs to be weird.
You need to find an angle that makes it unique. Doing what everybody is doing might bring in some sales, but the main way your striving startup can dominate your industry is if it doesn't rehash the strategy that every other businesses in your industry uses as a core strategy.
And that leads me to say: To be unforgettable, you need to unconformable. Those who pay the price to be different ends up sitting in places ordinary people dream to sit in.
Don't be ordinary in your approach or in your mission statement. Don't be ordinary in anything that has to do with the success of your startup, look for ways to not repeat other brands in your startup.
Repeat uniqueness and newness in everything.
Don't be a copycat. Be like Jim Meehan. Be different. People follow "different". Because that's the only way to start an unforgettable startup.