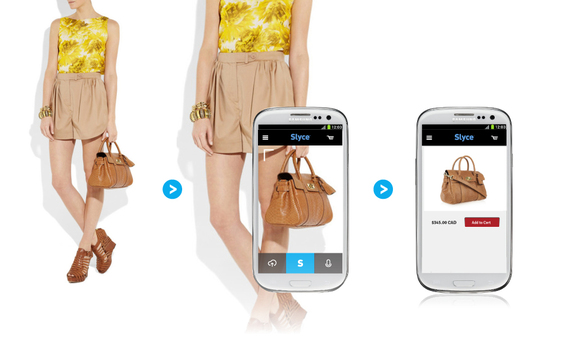 With smartphones having fast become our new best friend, we now have the incredible power of connected search in our fingertips 24 hours a day. We can extract an answer to almost any question imaginable, all-but instantaneously, so long as we can clearly explain in words what we're looking for.
Incredible though that is, the next evolution of search surely lies in providing intuitive answers based on what we can see and feel in the real world around us, not simply what we can articulate. Visual search technologies and their software, infrastructure and hardware applications holds the key to this evolution. By its definition in Wikipedia, a visual search is an activity involving perceptual processes, typically involves scanning the visual environment for a specific object or feature, referred to as the target, among a larger number of other objects in view, know as the distractor.
By combining advanced image recognition technology with search algorithms, social network integrations, mobile specific technologies like NFC (Near Field Communication) and BLE (Bluetooth Low Energy), today's Visual Search technology companies are setting the stage for a major shift in how people interact with the world around them by allowing users to perform highly intuitive queries based solely on what they see (both online and in the world around them).
Imagine being able to snap a photograph of the Empire State building and receive detailed information about its history, the next available tour, best rated restaurants nearby or which of your Facebook friends might be in the area -- no problem. How about taking a picture of a little league team logo and instantly receiving historic results, registration information for your kids and directions to the field? Done. The ability to access information intuitively through images has the potential to change everything.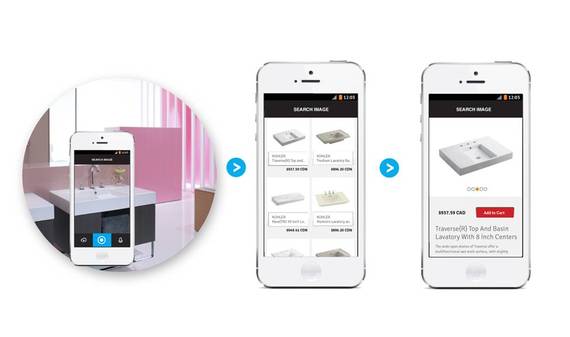 The Retail Pioneers
At the forefront of the visual product search frontier is Canadian startup Slyce, which is creating a platform enabling Smartphone users to discover and instantly purchase any items they desire in the real world, simply by taking a picture. The last six months have seen rapid development for the startup having secured over $6 million in financing, lured retail technology heavyweight Mark Elfenbein from Mood Media to be their Chief Digital Officer and, notably, just announced the acquisition of another visual search technology startup, Hovr.it.
A recent graduate of the Toronto's [IN]cubes accelerator, Hovr.it allows desktop users to hover over any image on the web (think primarily, Pinterest, Facebook, etc) and receive exact or similar product matches to those within the image, complete with direct, purchasable links.
The Changing Face of E-Commerce
This platform agnostic approach to visual product search makes for a highly compelling proposition for retailers looking to satisfy demand as, more than ever, consumers look to discover and buy products they've seen in images on their favorite social media sites or in the real world.
In the coming months, several leading retailers will launch new mobile applications built around the Slyce visual search technology and feature the retailer's product catalogue as the sole context for results. Users will be able to perform highly innovative visual search actions in a multitude of environments. Examples include:
A major fashion retailer's mobile app will allow their shoppers to snap a picture of a stranger's outfit on the street and receive matching results from the current catalogue. The shopper can than make the purchase and have the outfit Shipped-to-Store for pickup or directly to any home address -- all while in app.
Another retailer will utilize visual search as an in-store checkout portal, allowing their shoppers to snap photographs of the products they're purchasing. Instead of standing in line at the checkout, the shopper simply walks out of the store and is billed through the app as they leave.
Contextualized search is a focal point for another retailer's app, allowing their customers to photograph home improvement scenarios (a broken window, a hole in their wall) and receive how-to videos, necessary product information and an in-store mapping tool to navigate to the products required.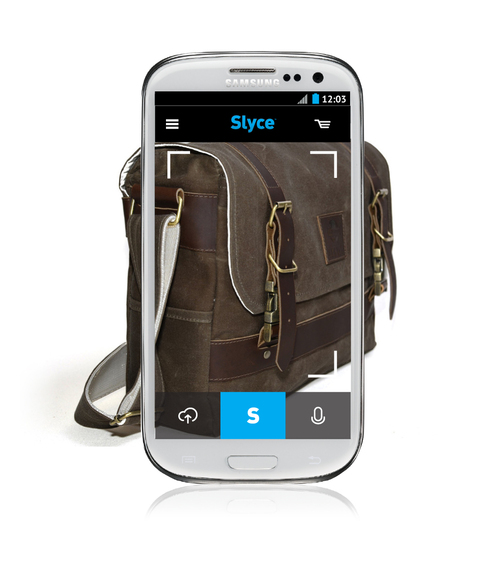 The possibilities for customized use-cases with visual search technology are limitless, and retailers themselves will define the most effective applications in the months to come.
For consumers, branded apps utilizing visual search have the potential to go beyond being just another disposable gimmick and become an invaluable tool, providing guidance at the point of indecision, efficiency at the point of irritation and access to products at the very moment of inspiration.