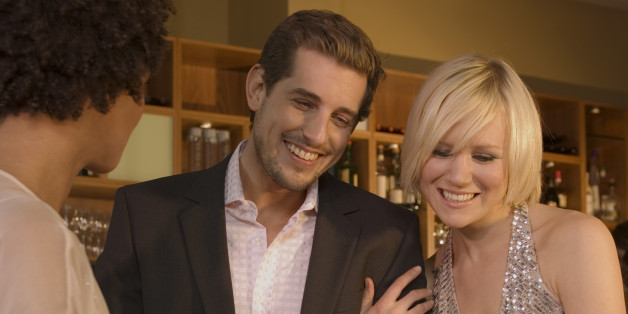 I take food pretty seriously. Not only am I a die-hard foodie, my career focuses on the intersection of technology and dining. My job gives me the perfect excuse to dine out at some of the hottest restaurants, and keep up with the latest trends in food, from international fusion mashups to breakthrough chefs to new cocktail crazes. Which also means I've done my fair share of time on a wait list, in some cases waiting months for a table to try the newest foodie hotspot.
Through years of experience talking to hosts and restaurateurs alike, I've learned a thing or two to help you cut the wait and snag that coveted reservation:
1. Tweet for your seat
Social media isn't just for finding new dining spots or Instagramming gastronomic small plates. Restaurants sometimes release last minute tables on their social accounts. Don't be afraid to send a public message of an anniversary or birthday in a public forum. Restaurants want to be seen as accommodating their customers.
2. Membership has its rewards
Credit card companies frequently run special deals and exclusive seating with top restaurants. Call your credit card rewards hotline to inquire about exclusive dining offers. Just think, your next trip to the mall could be your entry into the booked-solid restaurant that all your friends can't stop talking about.
3. Persistence pays
Don't be deterred by a busy signal. Use multiple phone lines simultaneously to increase your chances of getting through if a restaurant phone line is always jammed. Leave messages and be clear that you're open to last minute cancellations. And, if you're a night owl, some restaurants will release reservations in the middle of the night, so set your alarm and check around 1-2 am to beat the competition.
4. Walk in to book
If all that persistence still leaves you waiting to talk to a live person, stop by the restaurant to inquire about openings. Go early in the day, when the restaurant first opens, or near the end of the night, during off-peak hours and you're more likely to encounter a stress-free host.
5. ...and walk in to eat
Usually restaurants will try to accommodate you if you're willing to wait. If there's a bar, take a seat and relax, missed reservations or tables held for VIP guests are released back towards the end of the night. And, if the restaurant commits to seating you, don't be afraid to check in with the host frequently -- ultimately you are responsible for getting your table.
6. Watch the clock
If you are trying to snag a table as a walk-in, ask the host when they need the table back. Restaurants often pad reservation times to account for leisurely diners. Assure the host you'll be out well in advance of the next booking to increase your chances of being seated.
7. Open minds mean open tables
If you only want to dine at 8pm on a Friday or Saturday night, remember so does everyone else. Ask for mid-week reservations, or be open to dining at times before or after the dinner rush. Also, be flexible on where you're willing to sit. Being open to smaller tables, outdoor patios, or being seated near the bathroom or kitchen increases your chances.
8. Don't bite the hand that seats you.
Being a good tipper is great, but don't forget the maître d after you've dined as well. A small thank you tip on the way out, or inexpensive gift around the holidays, will help ensure a prime seat on your next visit.
9. Cozy up to the Concierge.
Restaurants often hold a few tables for guests of top local hotels and, in return, the hotel will recommend the eatery to their guests. If you're traveling, don't hesitate to ask the front desk about that new trendy spot -- they might be able to get you in even if your own efforts haven't been successful.
10. Sup at the stools.
While there might be only one or two spots available at a time, this is still an option for singles or couples that don't mind a more casual experience. Not only do most restaurants serve food at the bar, but your bartender might be less rushed and more attentive than the on-duty wait staff.