The head of ASIO recently issued a call to arms for families to spot teenagers on the path to radicalisation. The Director General of Security has said that in "September last year we still had people in their 20s [being arrested] ... By Christmas it was turning down to late teens. Now we are talking about teens. So there is a trend downwards in terms of youth". This is quite clearly a serious and pressing issue facing Australian society, so what is actually being done about it?
MYHACK is an innovative national program that was developed by People Against Violent Extremism (PAVE) to harness the creativity of young people and to turn their ideas into solutions that can be implemented to prevent radicalisation and violent extremism. Participants are involved in a hackathon style event over three days, in which they work in teams to develop prototypes that can be realised as fully functioning models. The Australian Government supports the MYHACK initiative.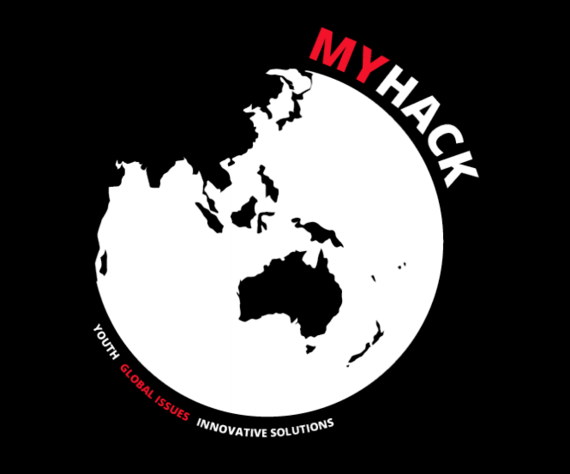 The event was conceived after PAVE conducted a number of interviews with former radicals and young people who were on the path to radicalisation. Through these interviews PAVE realised that if these youth had been provided with different, more positive routes, the process of radicalisation would have been disrupted and potentially prevented. PAVE also reference other empirical research that finds that one of the best ways to subvert radicalising influences is to provide alternatives to them.
Young people, while often being the targets of programs that aim to mitigate violent extremism, are often excluded from the design phase of these programs. While community consultations attempt to engage this audience, these attempts largely fail. MYHACK provides an opportunity for young people at risk of engaging in violent extremism to actively participate in the development of solutions to counter this behaviour. MYHACK also allows these young people to access a platform to express their thoughts and to be heard.
There are three stages in the MYHACK process:
1. LOOP: This first day is a dynamic and interactive phase during which participants gain knowledge about the issues of radicalisation and violent extremism from experts such as academics and practitioners. In this phase teams are able to gain a strong understanding of the problem and some insight into the complexities of these issues.
2. HACK: The second day of the program will involve teams testing, iterating, and refining their prototype solutions as minimally viable products. These first two days of MYHACK will be hosted at the hub of Perth's innovation scene, Spacecubed.
3. CRACK: MYHACK culminates in a fundraising dinner set in a corporate environment. Each team pitches their prototypes at this event and all participants are able to vote for their favourite concept. The pitch with the most votes wins and collects all of the proceeds raised in order to turn their prototype into a model with full functionality that can then be implemented.
The first MYHACK event begins in Perth this week. The fundraising dinner will be held on Friday the 29th of May at Government House.
The Perth MYHACK will be a preliminary event to the East-Asia Regional CVE Summit hosted by the Australian Government in Sydney. MYHACK is the first of its kind internationally and is beginning to garner similar interests from international clients.
Tickets are still available online at www.myhack.org.au. For media enquiries contact Abdullahi Alim on info@myhack.org.au