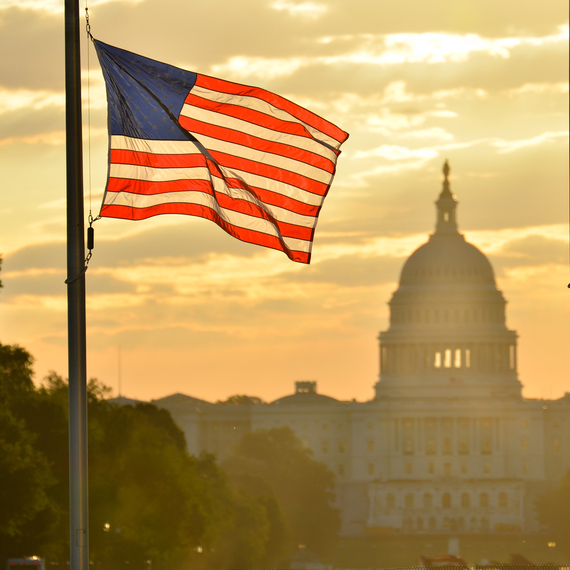 Here's what I'm going to be saying this Fourth of July: "I love America. But if we're to reach our full potential, we should be looking outside our own country to learn a few things." That might seem like an unpatriotic sentiment on a day devoted to celebrating our nation's history, but it's actually the reverse.
For me, part of celebrating the United States' great promise means taking stock not only of what we do well, but also what we need to improve upon. Our nation is still a world leader in areas like innovation, diversity and overall economic might. But the other, unfortunate reality is that we have fallen behind other parts of the world in key areas that threaten our collective future. That's why, in order for our nation to remain both an economic powerhouse and a beacon of hope and opportunity, we need to make some changes. Here are a few places to start.
Economic equality
The U.S. has earned the sorry distinction of having the highest level of income inequality of any developed country. The problem has become significantly more pronounced over the last half-century -- a period when earnings for the richest Americans grew significantly while the government cut their marginal tax rates. In a ranking of all countries by levels of income inequality, we're now in the bottom third -- more equal than Bulgaria and Uruguay, but less equal than the Philippines and Cameroon, and way behind the most equal country, Sweden. In 1965, U.S. CEOs made on average 20 times more than an average worker; they now make 273 times more. These kinds of disparities threaten our future, and we should work to reduce them.
Worker pay
One change in particular would make a big difference in reducing inequality: Paying people better. At $7.25, the federal minimum wage lags significantly behind countries like France, Canada, and the U.K. -- not to mention Australia, where minimum wage workers earn $16.88 per hour. In many countries, the minimum wage is much closer to the median wage than it is in the U.S.: Here, the minimum wage equals only 40 percent of the median wage, but France's minimum wage, for example, is equal to 60 percent of the median wage. Even though these numbers shift slightly when you factor in purchasing power, more and more low-wage workers in the U.S. are unable to get out of poverty. Efforts to raise the minimum wage are catching on at the state and local level across the country, and we should help make that happen in more locales.
Paid sick and family leave
Low wages aren't the only issue U.S. workers are grappling with; inadequate -- or nonexistent -- benefits are a problem, too. Take paid sick leave: Catch a nasty flu bug and need to take some days off to recover? The U.S. is one of only a few highly developed countries where that time off is often unpaid; nearly 40 million workers in the U.S. can't access paid sick days. The situation with paid family leave is equally distressing: The U.S. is near the bottom of the pack in allowing workers paid time off to take care of a new baby or sick relative. The law doesn't require employers to offer paid family leave, and only 11 percent of private sector workers have access to it. These languishing standards are harmful for the long-term health of our families, businesses and economy, and they need to change.
Health care
It's no secret that the U.S. health care system is a mess. We pay much more than other countries do per capita -- and yet we're ranked last among wealthy nations when it comes to "efficiency, equity and outcomes," according to the World Health Organization. The major difference between us and them? Universal health care. It's important to remember that despite the intense political battles over our new health care reform, 30 million Americans still will not have coverage under Obamacare. Inadequate health care means not only that individuals and family suffers; it means that businesses lose productivity and our overall economy becomes less efficient.
To me, patriotism isn't just about celebrating our strengths; it's also about getting real about where we can -- and must -- do better. It's about recognizing the potential of our great nation and reflecting on what we can do to make it greater still.