Co-authored by Keith Mestrich, President & CEO of Amalgamated Bank and Charles Wowkanech, Chairman of We Are One New Jersey.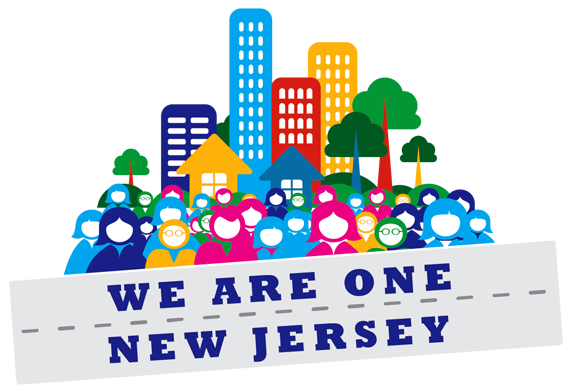 The debate in Washington around immigration tends to focus on how the United States should address the millions of immigrants who are here without the proper legal documents. While this is a serious issue, we also need to ensure that the hundreds of thousands of people who have the necessary documents and qualifications, but don't have the money to finish the process, are able to become citizens.
One in five immigrants points to the costs associated with the process as the main reason they cannot finish becoming a citizen. For millions of legal immigrants, the financial costs to finish the citizenship process are just too prohibitive. A report published in January by the Center for American Progress and Center for the Study of Immigrant Integration shows that in 2013, the most recent year where there is complete data, less than 10 percent of eligible immigrants applied for citizenship nationwide.
The report points out that a significant increase in citizenship application fees passed in 2007 was associated with a corresponding drop in applicants. And, it's no coincidence that the legal immigrants least likely to apply for citizenship are the working poor, who live at or below the federal poverty level.
Helping folks finish the citizenship application process is not just the right thing to -- it is also smart economic policy. Immigrants contribute more than $47 billion to the New Jersey economy alone every year. Nearly one in three businesses in New Jersey is owned by immigrants. According to one study commissioned by the MIDJersey Chamber of Commerce, allowing these individuals to gain citizenship would help create more than 7,000 jobs a year in New Jersey and add more than $50 billion to the gross state product by 2025. And, once a person becomes a citizen it becomes much easier for them to get an education, take out loans, build their own business and contribute to the broader economy.
Instead of waiting for our representatives in Washington to find the answers to address this growing problem, Amalgamated Bank, the largest majority union-owned bank in the United States, and We Are One New Jersey, a nonprofit agency that provides advocacy services in immigrant communities, are teaming up. Together, we will make citizenship financially possible for thousands of working New Jerseyans through a new, first-of-its-kind loan program.
This unique, labor-initiated program will offer short-term, low-interest loans to residents who are living in the United States legally but are unable to afford the $680 U.S. citizenship application fees. We Are One New Jersey will also offer citizenship, education and advocacy services to the hundreds of thousands of legal permanent residents who make New Jersey home. Amalgamated and We Are One New Jersey hope this program will serve as a model that can be replicated around the country.
America is and will always be a nation of immigrants. We have a moral duty and an economic imperative to ensure those who want to become Americans and are qualified to do so can pursue their dreams. Through the We Are One centers, we hope that more immigrants seeking citizenship will be able to realize their dreams.