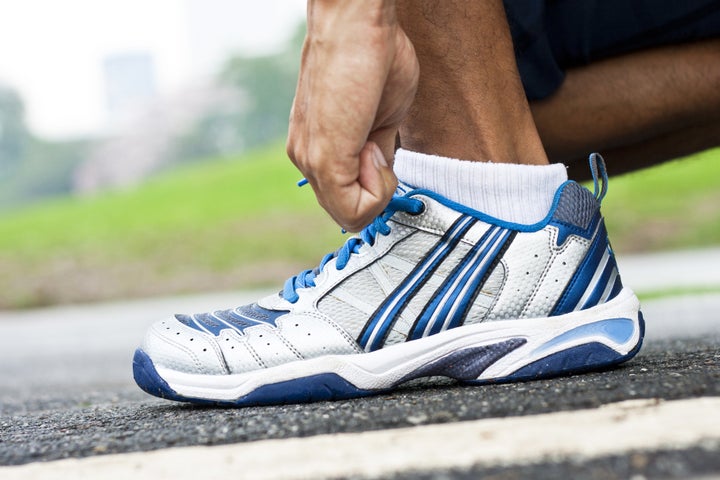 August 29: Brittany completed her sisterly duties by dropping me off in the morning and then dropping Bob off at the evening's hotel in Tell City, Ind. I cannot say that it was my favorite afternoon and hotel, but it had the amenities that I needed and got me through the evening.
August 30-31: I made my way out of Tell City and headed directly west toward Evansville, Ind. Sean McDevitt, a friend of one of my friends from the Manhattan District Attorney's Office, picked me up about 30 miles east of Evansville. Sean drove me to his home to meet his lovely wife, Mariela, and his two children, ages 3 and 6 months. That evening Mariela and I shared a sushi dinner and really fascinating conversation about everything from nutrition to the responsibility of ensuring that your children are happy, healthy, and open to the differences among others.
Friday morning Sean treated me to coffee and then dropped me off so that I could be on my merry way. My body was feeling great and I was full of energy, so I managed to finish pretty quickly, and Sean was kind enough to pick me up early and take me home to shower and rest. We had a nice relaxing afternoon at the McDevitt home sharing more interesting conversation and some very good food. Thank you so much, McDevitt family!
September 1: After leaving Evansville I ran with Bob through some rainy weather and along the way had to stop many, many times to assure kind drivers that I did not need a ride nor was I traveling on the side of the road with a baby in my stoller. I made it to Morganfield, Ky. where Patty Lucas -- the wife of John Lucas, a work colleague of Sean McDevitt's -- picked me up and brought me to her beautiful country home. She had some fascinating things to tell me about the area and we shared stories about places we both hoped to visit. We shared a meal of chicken, baked potato, and green beans, which hit the spot just as the rain and thunder were really picking up outside. I headed to bed and hoped for clear Sunday skies.
September 2-3: John Lucas, a true Southern gentleman, dropped me off Sunday morning and I made my way to Harrisburg, Ill. Bob and I crossed the Illinois state line on a very narrow bridge with almost no shoulder on a day that was quite rainy. Despite the tough spots, I made it to the Comfort Inn in Harrisburg in one piece. Unfortunately, when I went to bed I could not, for the life of me, fall asleep. One a.m. rolled around and then it was 3 a.m., and finally somewhere around 5 a.m. I think I actually got some sleep. Needless to say, I woke up Monday morning feeling less than great, and took it as a sign to adjust my schedule and take the holiday off like everybody else. I spent much of the day in bed indulging in episodes of The Real Housewives of New York City, reading, and catching up on the sleep I had missed. Seeing as there was not much of a town to explore, I did little to venture out. I prepared to get back on the road the following morning and got to bed early.
September 4: In the Illinois remnants of Hurricane Isaac, I left Harrisburg and continued west toward Vienna. The morning and most of the day were afflicted by bouts of rain and wind that swept all the way from the coast of Florida to little old me, out on the road with only a stroller. As usual, many kind offers were extended for rides, but Bob and I simply thanked each driver, assured them there was no baby, and rolled on. We made it to Vienna just in time -- I was out of water, very hot, and really out of energy. Of course, once I made it to the hotel I was happy as could be to chat with the hotel concierge and then relax. I was also extremely happy because the following day was what I have come to call the "Day That Saved the GLR" -- it was the actual arrival of Sydney Ford, my coordinator, savior, and laughing buddy.
September 5: I left Bob at the hotel in Vienna for Sydney to pick up later in the day and took off toward Cape Girardeau, Mo. I always feel so unencumbered and energized when I get to run Bob-free after pushing him for several days, and this was no exception. I made pretty good time until I realized I had missed a very slight turn and there was no convenient way to get back on track except to go further out of the way. Adding to the struggles of the day were a gate across a road that was intended to take me back to where Sydney was planning to meet me and then a very nice dog that insisted on following me for about six miles. I hope he found his way home. Every frustrating moment was immediately erased from my memory upon seeing the big red Ford Explorer come around the bend and realizing that it was my white knight, Sydney! I hopped in the car and within 30 minutes of being together we were already in fits of laughter. This was the true start of something incredible and really fun.
September 6-10: Since meeting up with Sydney, the days have passed (almost) effortlessly. It feels as though she has been with me for the entire trip -- which she has, in a sense -- and we have easily fallen into the routine of the journey. We crossed into Missouri and have spent the last several days making our way across the state. I was happy to find a drastic change in the landscape and increasingly cooler temperatures. Sydney has made everything easy and fun, and for that I could not be more grateful. We have explored the towns of Cape Girardeau, Piedmont, and now Willow Springs to learn some interesting things about life in Missouri. Sydney is amazing at researching options for food and hotels, so I have been so well taken care of and we have the best of what is available to us.
It has struck me that in meeting all of these amazing people I have the unique advantage of being able to cut through much of the normal small talk. As a result, I have had some really incredible and meaningful conversations with people that I otherwise never would have met or learned about. I can't help but think of Jill and her ability to connect with people. She would have loved meeting all of these new faces and to make special connections with new friends along the way. In addition, everyone that I've met would have absolutely loved Jill. She had one of those personalities with which people could immediately relate. She would also be proud that we have been able to educate people about the daunting truth of lung cancer, sharing with them information that some may otherwise never have learned without hearing our story.
In the next few days we will make our way toward Springfield where we are very excited to meet some new friends, rest, and gear up to tackle Kansas!
As always, thank you so much to everyone for your continued support. This adventure is a clear example of a "group effort," and there is no way the GLR would be completed without each and every single person who has contributed a kind word, encouragement, a donation, or an offer to host us. I could not be more grateful for all of you and for this incredible experience.