Something old, something new, something borrowed, something ... red, white AND blue? Independence Day is upon us, and that means it's time to show love for our beloved America with a roundup of design details that prove why an "America the Beautiful"-inspired wedding makes for an unforgettable fete. The three bold colors found in our country's flag lay the foundation for a festive, fashionable party that will be worthy of saluting.

Red. The color of love, passion, and strength. Whether on top of your cake or on the bottom of your feet, red is the perfect primary color to liven up your day. Just because your dress is white, don't be afraid to incorporate a bold punch of red into your dancing shoes. Bridesmaids will make a stunning statement in bright red dresses.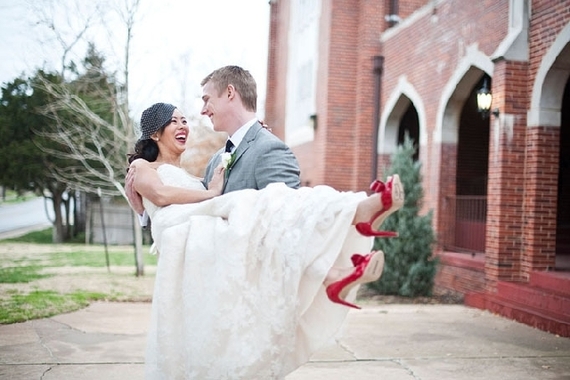 Photo by: BRC Photography on Glamour & Grace via Loverly

White. It's no surprise this classic shade will play a key role in your wedding. Start with crisp white invitations with a nautical twist that will introduce your guests to a day that is sure to be full of pure joy and whimsy. And no traditional wedding would be the same without a gorgeous white wedding gown. Whether strapless or capped sleeve, long or short, your wedding dress should be a reflection of your personal style and make you feel like an American beauty.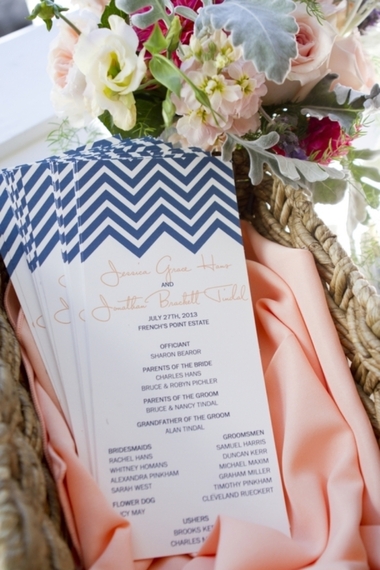 Photo by: Robin Nathan Photography on Every Last Detail via Loverly
And. Pies and hamburgers and fireworks, oh my. There are so many fun American details to incorporate into your wedding. Instead of a traditional cake -- or better yet, in addition to -- consider a pie station, chock-full of your favorite flavors. At the end of the night, receive a sparkly send-off with fireworks that will be a bright finale to your all-American celebration.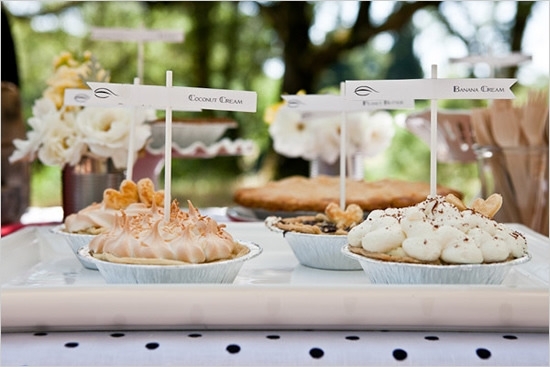 Photo by: Allyson Wiley Photography on Wedding Chicks via Loverly

Blue! Loyalty, through thick and thin, forever and ever, never to part. You get the idea. Blue is the color that represents that timeless security that marriage brings. The color can come in the form of yummy blueberries or even more yummy blue suede shoes. It can come in the shape of stripes for an American bow tie and a crisp tablecloth or arrive as a formal navy invitation in guests' mailboxes. Whatever your style, there are endless ways to incorporate "something blue" into your day in a new, refreshing way.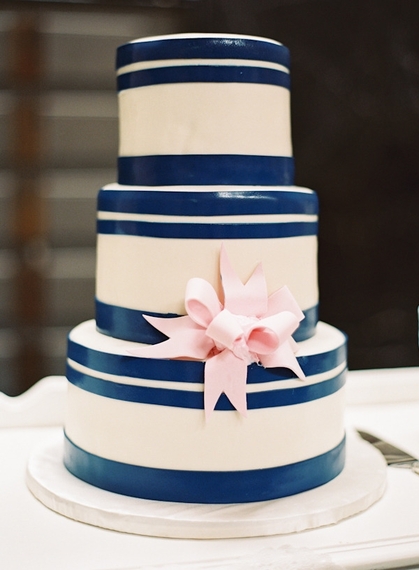 Photo by: Brett Heidebrecht Photography on Southern Weddings via Loverly

To see more Fourth of July-inspired wedding details, visit Lover.ly! You can also search by individual color, so pick your favorite and get lost in inspiring images.
Want more awesome wedding advice? Download the Loverly perfect planner app to chat with a Loverly Wedding Concierge.