While we love wedding cake, we can't help but think the dessert bar trend is kind of genius. If you don't love cake (or just don't have room in your budget for one), you can go with a variety of desserts as an alternative. Or you can indulge your sweet tooth by having a small cake but also giving your guests tons of other treats to sample. Here are some of our favorite wedding dessert bars to inspire you.
1. Beautiful Balloons
This pink and white bar is fun and modern.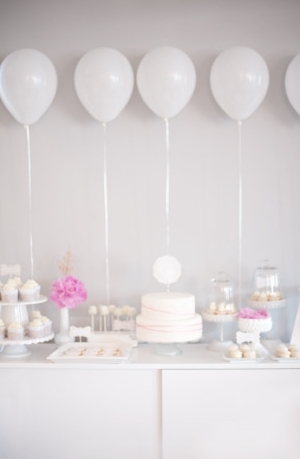 Photo by Natalie Spencer Photography on Bridal Musings via Loverly.
2. Pretty in Pink
We love pink peonies for a spring wedding.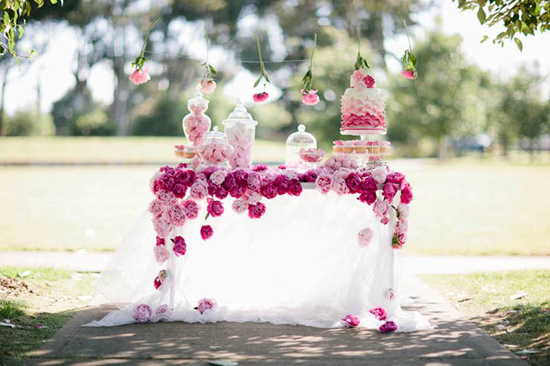 Photo by Steve KouKoulas on Polka Dot Bride via Loverly.
3. Simple Sweets
This minimalist dessert bar is so chic.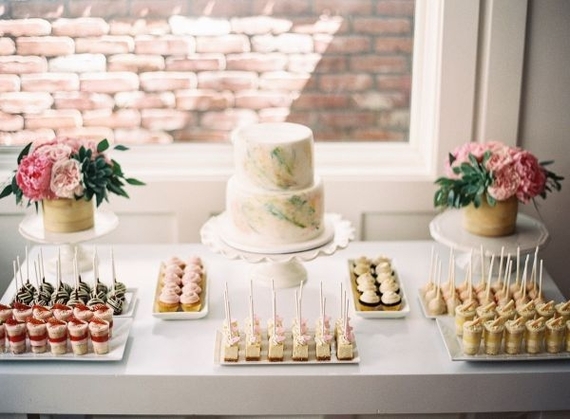 Photo by Braedon Flynn Photography on Inspired By This via Loverly.
4. Takes the Cake (Stand)
Collect vintage cake stands from flea markets to display your desserts.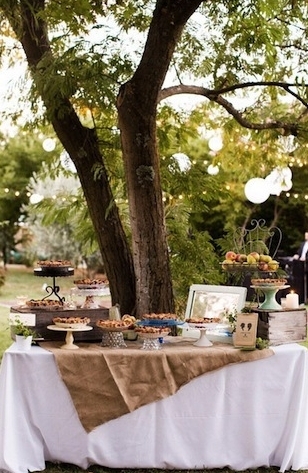 Photo by Love Bird Photography on Bridal Musings via Loverly.
5. French Confections
The "patisserie" sign and striped cake makes this dessert bar feel tres chic.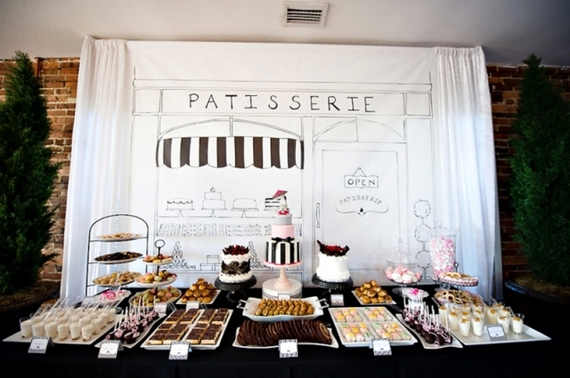 Photo by Dana Goodson Photography on Every Last Detail via Loverly.
6. The Bright Side
This quirky dessert bar is great for fun-loving couples.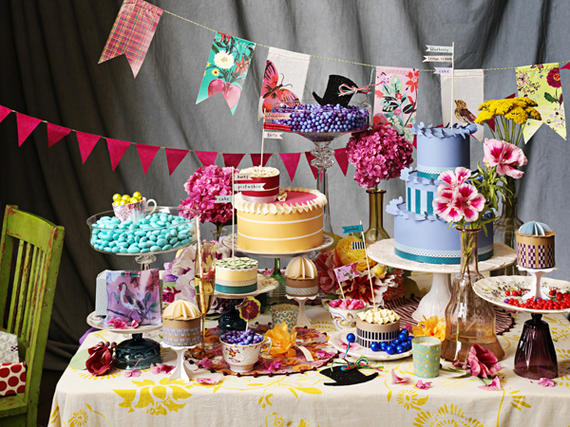 Photo by BHLDN on The Brides cafe via Loverly.
7. Golden Girls
This gorgeous golden palette will brighten up your big day.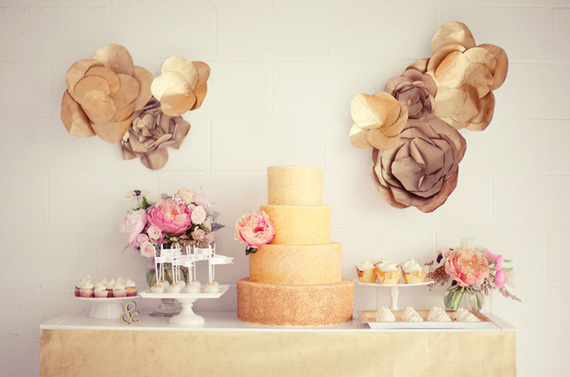 Photo by N. Barrett Photography on Inspired by This via Loverly.
8. Blushing Bar
This bar pops with peach, coral, and blush accents.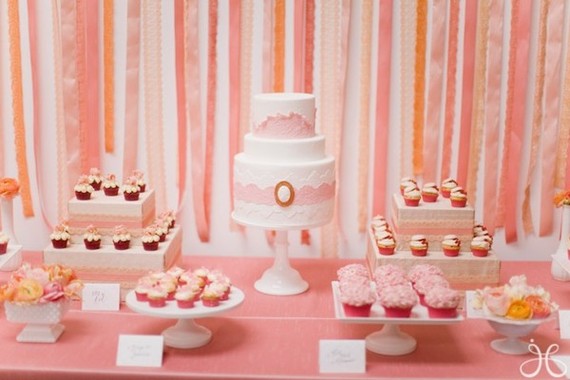 Photo by Jessica Claire on Inspired by This via Loverly.
9. Make the Case
Give your dessert bar personality with cool props like these vintage suitcases.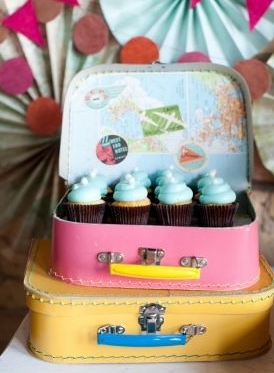 Photo by Erin Johnson on Inspired By This via Loverly.
10. Pie Girl
Identify all the treats you're serving with pretty handmade signs.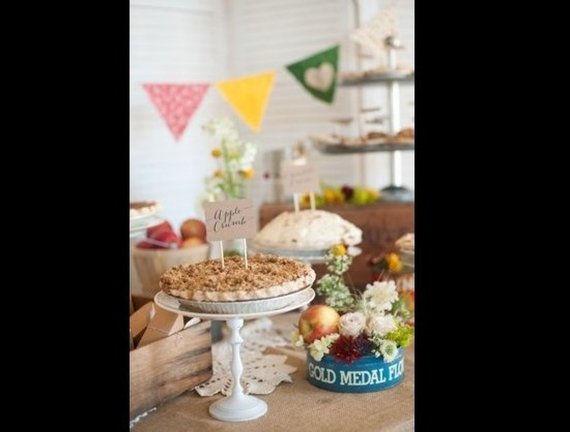 Photo by Meaghan Elliott Photography on Bayside Bride via Loverly.
11. Bag It Up
Set out cute bags so your guests can take treats home with them.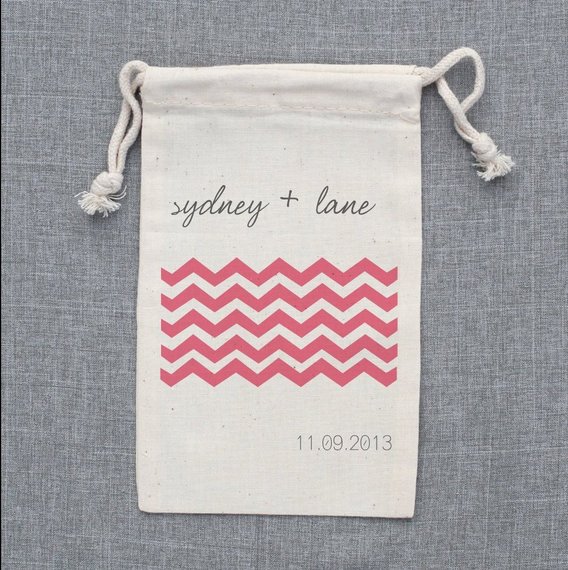 Photo on Wedding Chicks via Loverly.

Want more awesome wedding advice? Download the Loverly perfect planner app to chat with a Loverly Wedding Concierge.
Get more sweet inspiration on Loverly!
What Your Favorite Dessert Says About Your Wedding Style

10 Drool-Worthy Wedding Desserts We Found on Insta