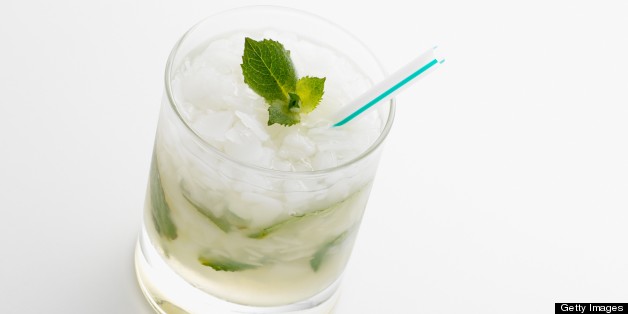 When you read any food writer, even Michael Pollan, expounding on "traditional" cuisines, you should do it with both eyebrows raised, and your upper lip curled in a pronounced and skeptical sneer.
I went to Cuba with my girlfriend in 2003 when Bush and Cheney were getting ready to invade Iraq, and were starting to talk tough about that little island to the south. After what I saw there, I was tempted to open an "authentic" Cuban restaurant when I came back to New York. It would have the usual snotty attitudes and fat menus featuring everything from picadillo, ropa vieja, and garlic shrimp to fried bananas and flans delicately scented with coconut or anise.
The catch would be that every time a diner made a choice the waiter would apologetically inform them that the dish was not available just then, and continue on in that manner until the frustrated mark asked just what there was to eat.
More or less replicating our Cuba experience, there would only be two or three things. On one day we'd offer fried rice, greens and tilapia, which would actually be tasty. On another, we'd dish up only a disgusting pasta slop which would come from a can and be swimming in tomato sauce not unlike Chef Boyardee Spaghetti-O's. The obligatory mojitos would be water slightly flavored with rum, and on the surface sprinklings of a strange, green, unidentifiable powder.
On yet another day we'd promise Cuban home-cooking and offer "turkeydillo" and rice preceded by a watery tuna salad that should leave everybody puking in the unlit gutter. In a celebration of Cuban street food, we'd serve pizza made with biscuit dough and ketchup, or grilled "ham" and "cheese."
Near the checkout, I planned a small section where, if they desired, diners could buy Saltines and peanut butter with an extraordinary mark-up of several hundred dollars to reflect what that particular item would mean to an ordinary Cuban paid in nearly worthless pesos.
Perhaps a Futurist pre-fixe meal in my Cuban restaurant would promise "Chicken Fiat," originally a roasted chicken stuffed with ball bearings, but skip the chicken entirely and the ball bearings as well in homage to the difficulty there is in finding the most basic food on the island, not to mention useful items for repair.
Meals, of course, would be ended with a brownish glop alluding faintly to coffee, because though the island produces that delicious stuff as a cash crop, make no mistake, it's not meant for the likes of you.