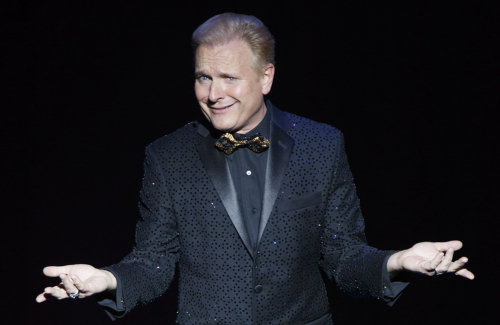 (Photo Credit: Joan Marcus)
As you get older, the unknown can become scary as you question more and more things in the world, slowly losing that childlike innocence we all once had. Sometimes, we all love to take that escape from the daily rigmarole of life into some sort of fantasy. We all have out ways to escape, and that's what the seven members of the magical production The Illusionists try to do; bring back a little magic to our lives and remind you that those "wonders" in life are not all that scary.
Straight from Broadway, The Illusionists is the world's bestselling touring magic show with an amazing spectacle of mindblowing ruses and stunts. The "trickster" of the group, Jeff Hobson, who was one of the original members from over three years ago, is originally from Detroit (7 Mile and Mound area), and I was able to chat with him recently about his homecoming and what makes The Illusionists so astonishing.
How long did you live in Detroit?
I grew up all throughout the '70s and '80s, then I moved to Los Angeles for two years thinking that's what I'm supposed to do for my career. Finding out that I was just hired all over the world traveling with magic, I never really got to experience Los Angeles except for the traffic, which really irked me, so I left and came back. Then I got an offer to go to Las Vegas in 1993 and I've been there ever since. I was on the strip for 15 years performing at one show or another. Then eventually went on to other things and got offered The Illusionists, which is the coolest thing. Who wouldn't want to be a part of the biggest magic show in history?
How's it feel to come back to your hometown with such a big production?
It's very, very cool. My father still lives there, so I'll be able to visit him and bring him to the show. He used to go to all my shows when I was living in Michigan. What's nice about it is that I'm actually planning on making another home in Detroit, keeping my home in Vegas. While I'm there, I'm actually going to be looking for another residence, sort of like making it my home again.
How did you get into magic?
Like most magicians, when they're a kid, they see a magician on stage and they think that's got to be the coolest thing in the world. Some kids get to follow and chase their dreams, and I was one of the luckiest kids in the world. I'm literally living the dream.
When you were in Detroit, where did you do shows?
It started with children's birthday parties, then moved on to family events, then moved on to Cub Scout Blue and Gold banquets in my teen years. Then eventually, I actually spent a few years performing at place called Mr. F's Beef & Bourbon at 14 Mile and Van Dyke, and that was like the very last supper club in the world, with the traditional dance floor that you ate and had the live band at. I performed there for a few years, then eventually went on to perform for the Big Three automakers quite often and big corporate shows in the '80s and '90s. Then, I eventually got the call from Vegas.
Do you remember that moment you got that call from Vegas?
Sure, of course. It was very cool. I was just sitting in my office and this guy says "I'm a producer from Las Vegas and I saw your videotape and want you to be a part of a show." I like "Hell yeah!"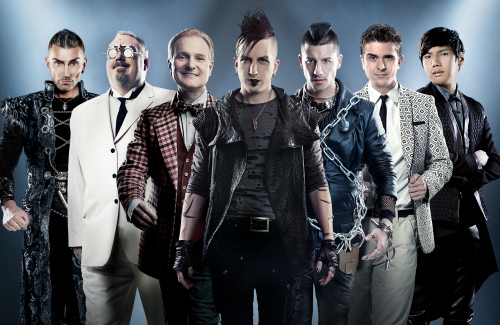 How would you describe your experience with The Illusionists thus far?
It's like one big happy family because all the professional magicians are a very close-knit group, and there are only really probably a couple hundred of us in the world and we all know each other. It's really like an old ladies knitting club that's been around forever. It's like family backstage. We all meet for lunch. It's like a regular life. It's actually very cool.
As time goes on, how do you keep the act fresh?
You actually said part of the magic word, no pun intended, when you say "act" fresh because I count myself more as a comedian than an actor, then a magician second. I started with my love of magic, still have it, but my specialty on stage is really comedy. I did a lot of acting in my earlier days, and what you do is act the part. Back in the 1800s, the very first real modern magician Robert-Houdin from France, of which Houdini took his name by adding an "i" to it, said that magician is actually an actor playing the part of a magician, and there you go. So you might just call me an actor. So every time I get on stage, I keep it fresh by acting the part.
What do you think the overall message is of The Illusionist?
I think it's to keep people's wonder in the world. When you're a kid, you're always born with wonder. Wow, look at the sky! How do the clouds go up there? How do trees grow? How does that happen? The simple wonders in the world you have as a kid, that pretty goes away by the time you are a teenager and you become a little bit bitter at the world and jaded at things and people. I think a magician's job really is to keep people, and adults particularly, kept in that wonder state where you haven't felt like that since you were a kid. That's the whole idea to keep the fantasy about us.
What is it that sets The Illusionists apart from other forms of theater?
Let's go against any other magic show in the world, you have only more or so one person that's in the show. Here, you have seven, and they are the best ones in the world doing their "A" material, so it's not like you're going to see just a regular guy on stage doing anything. This is a massive production unlike any other that's ever been produced anywhere. Plus, we have live music and state-of-the-art audio/visual equipment to help people see the magic close up. There's a massive HD screen on stage with cameras so that anything that happens you can actually see it as if it's happening a few inches from your face. I always like to call this show "a magic show for people who don't like magic shows or don't realize they like magic shows."
The Illusionists hits Detroit for a run at the Fisher Theatre from April 28 - May 10. For more information, visit theillusionistslive.com or broadwayindetroit.com.