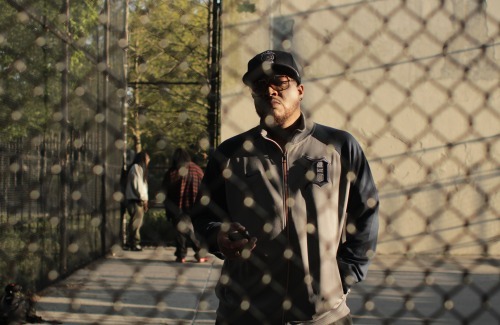 If more people believed that it's never too late to truly do what you are passionate about, then maybe more people would experience some satisfaction in their life. Music has its pedigree, and it's been evident for centuries how its effect grows to places that no one can ever control. Being rooted in Detroit's '90s hip hop renaissance, emcees and producers alike sharpened their teeth on each other and its organic growth has endlessly sprouted a wonderful legacy of music. One such person is Orlando Vesey, an emcee who after many transformations trying to find himself artistically, has found that comfort being V-Stylez. No glamour or glitz just bars and beats, it might have taken longer for V-Stylez to put himself out there as an emcee, but he feels he has a story unlike anyone else he knows and uses hip hop as therapy to share his life to anyone that will listen. Whether it was cheating death, his time with the Marines, or even his love of wrestling, his transparency about life comes through clearly on his debut album At Oddz Til I'm Even.
After listening to the album a few times, Vesey asked me what I thought about it and I told him what I liked most about it was that it didn't sound like a Detroit album. That instantly made him happy. No slander towards anyone in Detroit, but one of the things that I feel that has held Detroit back has been our artists inability to think beyond the block, forever stuck into their own subcultural bubble. Vesey knows this and has been able to successfully think beyond local artistically on At Oddz Til I'm Even.
The details behind At Oddz Til I'm Even read like a way to organically build relationships with your peers that you respect rather than buying an image for a chance at stardom. The list of emcees and producers featured on the album -- with the likes of Crooked I, Bumpy Knuckles, Royce Da 5'9", Moss, and Apollo Brown, among others, and even a song over a J. Dilla beat (video above) -- looks like well-rounded collection of independent hip hop's brightest from the past and present; balanced out to never overshadow V-Stylez presence but to bring the best out of him and everyone involved.
No smoke and mirrors, Vesey has a mutual respect both musically and personally with everyone he works with. "I think as far as artists," Vesey explains, "in order for you to be strong, you have to be around people that are going to challenge you."
Vesey is forever a student of hip hop; his influences are the same as any of us that really got to enjoy the fabulous eras of music that came from the '80s and '90s. It's much more than just music to Vesey though, hip hop was a way for him to get past the night he cheated death, a day he calls his "second birthday".
It was back on October 4th of 1996, Vesey was out on a date with a female; they went to see the movie Independence Day. After the date, he went to take her home; she stayed on the east side over in the part on Detroit close to the borders of Harper Woods and Grosse Pointe. At the time, Vesey lived on the west side so he wasn't that familiar with the area. As he was about to drop her off, a couple guys ran up on his car, pull his date out of the car, roughed her up, and with a gun pointed to his head, advised Vesey to start walking away. Call it what you will, luck or divine intervention, this is when things reached its fever pitch and death was knocking on Vesey's door.
As Vesey explains:
"I turn around, I walked a little distance, maybe a car length or two. A little bird said 'turn around', as I was turning around; it was like he was waiting for me to turn around because he squeezed the trigger. The first bullet missed. As I'm turning around as the second bullet is coming down the range, the bullet went through the side of my face and through the back of my neck. I remember my face hitting the ground first. I kept getting up, but every time I got up my equilibrium was so screwed, I would literally hit my face on the concrete very hard. I don't know why these guys didn't walk back up and finish me, because they could have."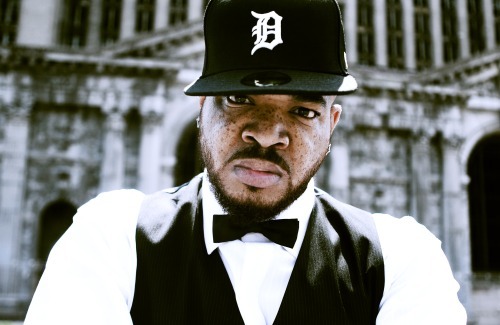 Vesey was able to crawl to one of the closest homes and the guy living there was able to pull him into his backyard and take care of him until the ambulance came to take him to Saint John's Hospital. Surviving that horrific time, made Vesey realize that he wasn't living life to the fullest and shortly after starting rapping again, mostly as therapy to work out the things he's gone through.
"I went through a lot that time," says Vesey. "Back then, as you're growing, you're trying to find yourself, and you stop doing the things you really love because you are trying to become a man and you're looking for that family. I stopped being me. It took that shooting to wake me up again and actually start rhyming again."
After that, Vesey would go through a slew of opportunities as both a solo artist and with rap groups, some better than others, but that all lead him to a place we see him on At Oddz Til I'm Even where the stars finally align for Orlando Vesey with the world of hip-hop he truly loves. "You're going to hear the culture of hip-hop in my music," describes Vesey, "whether you like it or not. That's who I am. Even though I'm an older dude, I'm relatively new to people that are not familiar with my records. I'm not blind to that but they got to understand when they hear my stuff, that's my love, that's my passion."
V-Stylez debut album At Oddz Til I'm Even is available now on digital and CD formats. For more information, follow on Twitter: @vstylez. V-Stylez will be performing February 20th at the Bullfrog in Redford, Michigan with Big Gov, March 13th at the Crofoot in Pontiac, Michigan opening for Pete Rock and Slum Village, and headlining a show March 27th at the Bullfrog.
(Photo Credit: Lee Mahoney, Mario Butterfield)