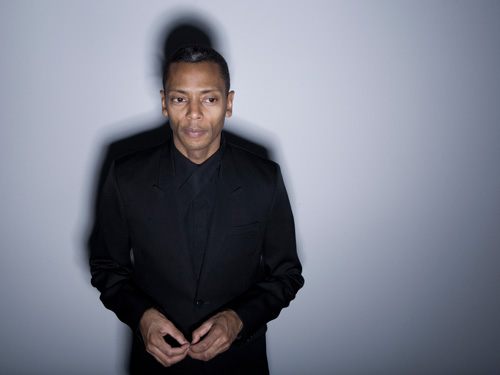 The roots of electronic music in Detroit are that of innovative creativity, ideas, and technology. Our techno pioneers thought outside the box and reworked their own personal influences into something rarely heard before them. As years passed, many were able to build careers, music catalogs, and ultimately a legacy for other artists to follow. Two such individuals that embody that ethic are Jeff Mills and Kevin Saunderson, both set to play this weekend's Movement Electronic Music Festival at Hart Plaza in Detroit and both celebrating landmark years for their own respective records label.
Jeff Mills is celebrating 20 years of his Axis Records label with a compilation and a book called Sequence tentatively due out in September. The book is a collection of art, photo and design from the history of Axis Records and comes with a USB card of 30 tracks that represent the 20 years of the label. Axis Records, since it's infancy in the early 1990s, represented the budding electronic music scenes popping up throughout the world. "For most of its existence, Axis has been the result and sound of the people who are interested in techno music and less noticed by those who think of it as a trend or fad," says Jeff Mills during a recent email interview. "From this, Axis has always had a small but devoted amount of listeners that have stabilized my work and projects."
For this years Movement Festival, Mills has been asked to do a set as The Wizard, which was his role in the late 1980s as a radio DJ on WDRQ and WJLB in Detroit that first brought him major notoriety. Under the guidance of fellow radio jock The Electrifying Mojo, Mills reinvented the ideals of the radio DJ with his technical prowess by mixing with quick transitions and hip-hop style scratching over a vast array of styles of music. Along with his technical innovations, Mills exposed the Detroit streets to new forms of music, breaking bands and artists never before heard. "Even in the '80s as 'The Wizard,' my motives and objective was to constantly move forward with music," explains Mills. "So if I could put this in the correct perspective, it would be 'The Wizard' in the year 2012, rather than focusing on mostly older material, but it certainly be a pleasure to reach back and play things I haven't touched in 25 years."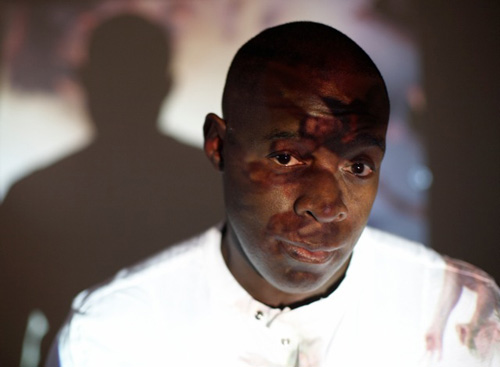 Kevin Saunderson's legendary KMS Records label hits the 25 year mark this year, and along with his set at the Movement Festival, the electronic music pioneer will host the Elevate Your Mind: The Creators Of Techno party on May 27 at Saint Andrews Hall in Detroit. The party will have headline acts of course Kevin Saunderson, along with Juan Atkins, Derrick May, and Eddie Fowlkes, along with a host of others from Detroit's past and present age of techno.
In this fickle music industry, keeping anything alive for 25 years is a great feat and takes a strong passion to stay relevant all those years. "I just think I have a long legacy of good music," says Kevin Saunderson in a recent phone interview. "I've been true to my music. Whatever I've done, I've done it from the heart. Whether it was a big hit or just a record that a few DJs liked. I made music because I love making music and I made it for me first. When you enjoy doing something, it's a lot easier to stay in the game because you are actively doing it."
For this year's Movement performance, like always, expect a lot of power on stage from Saunderson. "It's going to be full of energy," describes Saunderson. "Going to bring it strong. Pump the crowd up. Its going to be party time with some special visual effects. I'm going to be using some new technology, some drum machines added in, and some special controllers."
Between Jeff Mills and Kevin Saunderson, both are examples of artists that do what they feel, and will not compromise otherwise. They helped forge new horizons for music worldwide and brought new positive lights to the City of Detroit. They been able to live off something they love to do and feel confident about it. Music is in their blood and they have both hit special milestones in their respective careers that are not easy to reach. Along with a few other key figures, these guys represent the birth of Detroit's techno scene, and the legacy of artists to come from their influence can tell our city's story to the new generations of artists and fans alike. Simply put, do your homework. You might learn a thing or two about our history.
Jeff Mills as The Wizard headlines the main stage at the Movement Electronic Music Festival at Hart Plaza in Detroit on Monday, May 28 at 10:30 p.m. and Kevin Saunderson plays just before him at 9:00 p.m. For more information on the Movement Festival, the full lineup and schedule, or to purchase tickets, visit movement.us. For more information on Saunderson's The Creators of Techno party on Sunday, May 27 at Saint Andrews Hall in Detroit, visit www.kevinsaunderson.com.
(Photo Credit: Jeff Mills by Shauna Regan, Kevin Saunderson courtesy of Movement Festival)