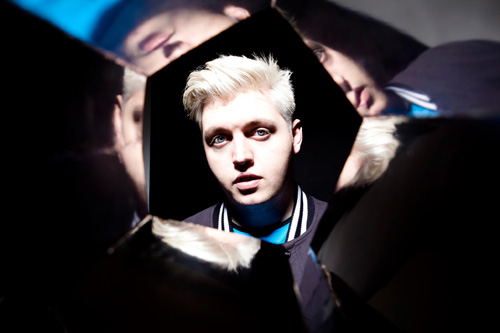 As the electronic music genre known as dubstep continues to flourish in the United States from its British roots, it has mutated into all sorts of forms and flavors. U.K. DJ and producer Flux Pavilion (born Josh Steele) has hit the forefront of bass music with his own sound of dubstep that is founded on the dub nuances from its original roots of artists like DMZ, Skream, or Benga mixed in with a smack full of heaviness. As a founding member of the Circus Records label with drum-n-bass pioneer DJ Swan-e along with Earl Falconer of UB40, Flux Pavilion has had his own platform to build quite an acclaimed discography even so early in his career.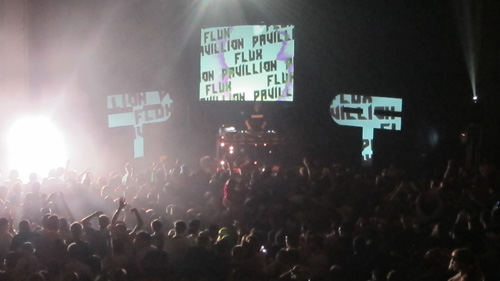 Josh Steele is an accomplished musician, even was the drummer in an indie rock band Real Rabitzkin, who started out making drum-n-bass, but moved on to tackle the dubstep world. This past Thursday, at the Royal Oak Music Theatre, Steele brought on quite the heavy Flux Pavilion DJ set for the packed crowd of dubstep heads. Spanning much of the Circus Records catalogue along with his own remixes from the likes of DJ Fresh, Nero, or Example, his hour and half headline set didn't sway too far from his recent BBC Radio 1 Essential Mix, and had the crowd in a rage.
Flux Pavilion gained some mainstream notoriety because of the track "I Can't Stop" from 2010's Lines in Wax EP when Kanye West sampled the tune for the track "Who Gon' Stop Me" for the collaborative album Watch the Throne with Jay-Z, and that was one of the songs that got the biggest pop of the night from the crowd.
The night started off on the right foot with Detroit's own Matt Clarke, who as head of DetroitDubstep.com, co-produced this event. Like always, Clarke never disappoints with his blend of dubstep from its original roots continuing on to staples of today, along with nuances of drum-n-bass.
After Clarke was another member of the Circus Records crew in Brown and Gammon. From the moment he hit the stage, he had the crowd moving with a heavy set of dubstep. He kept the energy up, and the bass down real low and thumping.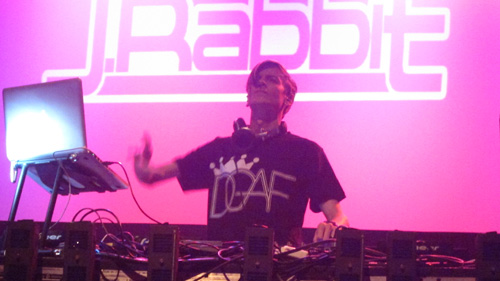 The show stealer of the night had to be J. Rabbit though. He started his set off with a bang going deep into a more heavy metal-tinged dubstep of loud drums and loud screeching synths that erupted the crowd. He kept it moving though, hitting moments of drum-n-bass, electro and even booty. J. Rabbit's set was absolutely fun and never seem to come down for a breather. The re-edits he played of tracks like House Of Pain's "Jump Around," the Fresh Prince Of Bel Air theme, and Del The Funkee Homosapien's "Mistadobilina" brought back a nostalgic party vibe to 2012. J. Rabbit has a knack of bringing that old school-house party flavor to dubstep, and it's quite ingenious.