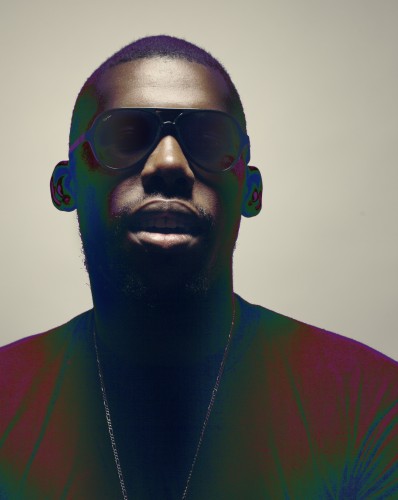 For years now, I've wanted to interview Los Angeles-based electronic/hip-hop producer Flying Lotus on his strong, Detroit family roots. When I finally got some time with him over the phone recently, I dug right into the Detroit subject immediately. Before he answered, he just started laughing and said "I love that you just went straight in about Detroit."
Quick history lesson. Flying Lotus (born Steven Ellison) is the grand-nephew of the late Detroit jazz pianist Alice Coltrane, wife of legendary saxophonist John Coltrane. Alice's sister and Ellison's grandmother, Marilyn McLeod, was a songwriter for Motown starting in 1970 as the company moved to Los Angeles in 1972. She penned songs for Diana Ross, Marvin Gaye and Smokey Robinson, which included co-writing the smash hit "Love Hangover" for Ross.
It's the music industry that brought parts of Ellison's family out to Los Angeles, but Detroit is where most of them are from or continue to reside. "Detroit is where my mother is from, my grandmother and my aunt," says Flying Lotus in a recent phone interview. "Most of my family is out in Detroit. I've spent time out there with family. I feel like I had a very Detroit upbringing in my L.A. life. Detroit raised me. Ain't nothing like a grandma from Detroit."
As Steven Ellison was growing up in Los Angeles, he made frequent trips out to Detroit to see family. "When I was coming out, I would be there for like two weeks," explains Flying Lotus. "I'd hang out with Aunt Margaret, Uncle James and see all the cousins. We'd always have family coming in town to Detroit. Most of my family is out in Southfield. Its similar to Cali in a way in the flow and pace"
Much like many of the music artists from Detroit that have made the move out to the west coast -- whether they're from the Motown era or are modern day musicians like J. Dilla, House Shoes or Mayer Hawthorne -- Flying Lotus definitely has that deep connection between Detroit and Los Angeles. "People that come out here from Detroit find a lot of things they don't have in Detroit," describes Flying Lotus. "They find things they've been missing. I think the pace is similar but they are socially optimistic out here more so than in Detroit."
Growing up with the likes of Alice Coltrane and Marilyn McLeod in your family brought a unique outlook on music and success in general to a young Steven Ellison. "I feel like I was blessed," explains Flying Lotus. "I seen what it was like for people to have that success in music and see the whole spectrum of it. Seeing that from a kid's perspective definitely made it feel a little bit more real to me."
While his upbringing in Los Angeles brought him certain life and musical influences, there was a harshness he noticed about Detroit along with the city's music that definitely influenced him. "I feel there is a darker feel there," says Flying Lotus. "Its got that grime. That's where that heartful soulful music comes from. That darkness and pain that Detroit knows very well."
On Monday, October 15th, Flying Lotus makes his return to Detroit in celebration of the release of his new album Until The Quiet Comes. Flying Lotus has previously played two different years for packed crowds at Detroit's annual Movement Electronic Music Festival, along with a sold out show at the Magic Stick.
Expect heavy bass, great visuals, songs you've heard before and tracks you may never here again. He has a bit of a nervous energy about doing shows, especially here in Detroit. "I've been especially nervous in Detroit to be honest," describes Flying Lotus. "I have a lot of respect for the artists there. I know the people who are there really give a f--k about music so I wanted to make sure I came correct."
Flying Lotus plays live at the Majestic Theatre on Monday, October 15th in support of his new album Until The Quiet Comes, in stores now via Warp Records.
(Photo credit: Timothy Saccenti)