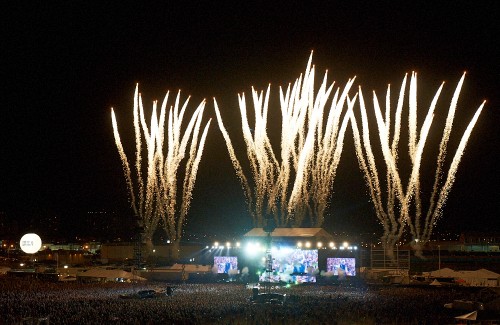 The Orion Music and More Festival hits Detroit this weekend June 8-9 on Belle Isle, brought to you by heavy metal legends Metallica. Alongside them such acts like Red Hot Chili Peppers, Deftones, Rise Against, Dropkick Murphys, Bassnectar and Silversun Pickups, among many others will fill five stages over two days of good music from artists both old and new from a variety of music genres. Along with the music line up, the side show of the festival includes a Metallica museum, Vans Damage Inc skate ramp, food and product marketplace, and film tent showing movies such as Almost Famous, Kontroll and Drive. Musically, the Orion Festival serves up a blend of metal, indie rock, punk and dubstep music from all walks of life representing different generations of youthful angst. With all those types of fans all in one place, will they get along?
All the various genres represented in this one festival almost have a weird divide between them all while having this foundational similarity. The fans among all these collection of bands and artists fit the mold of your typical outsider just trying to create a world of their own. In their beginnings, these forms of music were initially built as a place for the unwanted to have a sense of belonging. Whether it was the feeling the first time you heard Metallica's Master Of Puppets, watching the progression of the career of the Deftones, seeing the un-earthing of material from punk pioneers DEATH or raging out at the pulsating sounds of 12th Planet, Orion represents a legion of fans that found it was never too late to discover something that they could truly find some sort of solace in.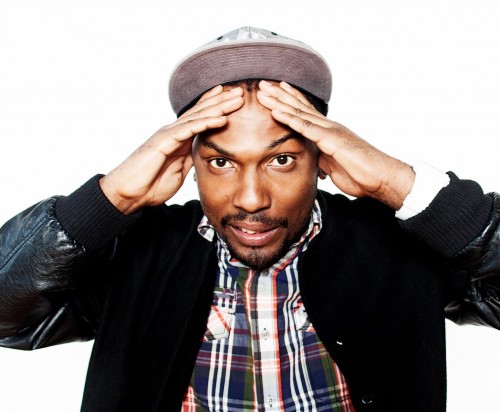 "That's where it gets most of it's appeal is that the majority of the people that listen to it are kind of like 'us against the world' mentality and 'strength in numbers'," says dubstep artist 12th Planet (pictured above), who plays the Sanitarium stage on Sunday from 3:00pm-4:00pm, about the role of dubstep with its fans in an interview I had with him in Detroit a couple years ago. "That's why dubstep is come as you are. Just come to party. It doesn't matter if you are rich or poor, black, white, Mexican, Asian. It's just all about good vibes and good times no matter how you dress."
The Orion Festival shows an in-your-face progression of the idea that whatever the genre of music is, it was all birthed from a similar place. "It should be an interesting meshing of the people," says Detroit electronic music DJ and promoter Matt Clarke, who plays the Sanitarium stage on Saturday from 2:00pm-3:00pm. "I think it will be different for some of the older folks who typically go to a Metallica events but as long as people come with the intentions of having a good time, then I don't think there will be any issues. Metallica was a garage band, that didn't sound like everyone else at that time, hopefully their fans are still open minded about the digital approach to music."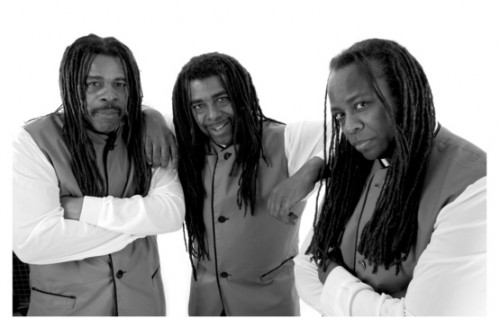 Detroit is not just the home for Orion this year, many homegrown local businesses and music acts are included into the festival itself. The metal band BATTLECROSS will hit the Frantic Stage on Saturday from 2:30pm-3:30pm, while Detroit indie rock legends The Dirtbombs play that stage's same timeslot on Sunday. Detroit bass music DJs and promoters Matt Clarke and Calico will be setting off the Sanitarium stage from 2:00pm-3:00pm Saturday and Sunday respectively. Punk pioneers DEATH (pictured above) are the headlining act for the Vans Damage Inc stage on Sunday from 7:00pm-7:45pm.
Detroit food vendors such as Slow's To Go or the Mercury Bar & Burger are just a couple of the local names slanging tasty grub at the Feed 'Em All food area. The Ktulu's Rock 'N' Roll Emporium will showcase many local vendors in all-out experience based marketplace for music enthusiasts alike. The C.A.M.P. Detroit project, which is a touring art exhibition from an array of Detroit's up and coming artists, will have a collection of installation structures and light pieces throughout Orion from artists such as Luis Antonio, William Tyrrell, Emily Thornhill, Maya Stovall, Todd "Quaint" Stovall, Patrick Ethen, Simon Anton, Eiji Jimbo, Rachel Mulder, Aaron Blendowski, Kelson Helbig and Brandon Richards.
In a time when Detroit is going through some major problems and those issues seem to get bigger and sadder, a festival like Orion is a great addition for our city's culture and an awesome use of Belle Isle. "I think it will be a great experience for Detroit and for those who are traveling to come here," explains Matt Clarke. "Hopefully it means more food, drink, and hotel revenue for the business' downtown. It's not a big secret that this city needs money, and we are fortunate to have such a beautiful place like Belle Isle."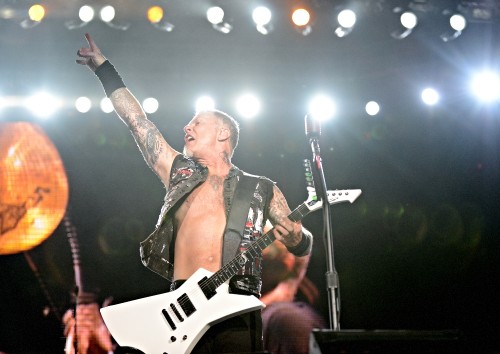 No music festival is complete without spreading a little excitement outside the grounds with some pre-shows and the after party. Metal bands Baroness will play along with Coliseum at Saint Andrews Hall on Friday night June 7th, while the same night Chevy Metal (featuring Taylor Hawkins of the Foo Fighters) play the Majestic Theatre with opening sets from The Bronx and The Orwells, who are both playing at the festival on Saturday. In true electronic music style, the after party for Orion will be at the Fillmore on Saturday night with Dillon Francis, Adventure Club, and 12th Planet.
Now remember, there will be no direct access or parking on Belle Isle during Orion, so it's suggested that you park somewhere downtown and catch the continuous shuttle buses from Cobo Hall that will run throughout the day. The Orion Music and More Festival happens this Saturday and Sunday, June 8th and 9th at Belle Isle in Detroit. For more information about the festival policies, the lineup and to purchase tickets, visit orionmusicandmore.com.
(Photo credits: Orion Music and More Festival)