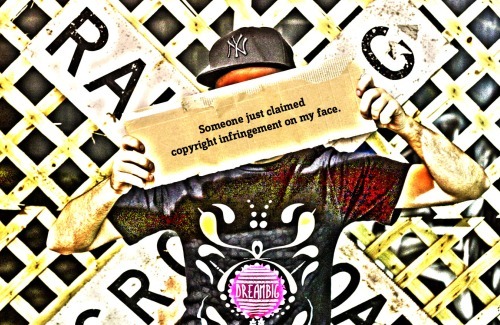 Originally from Slovenia, Gramatik is making waves throughout the world, especially in America, for the way he has been able to shape blues, soul, and rock influences into bass heavy electronic music. Taking the ideology of hip-hop production and placing it more into the electronic music world, Gramatik has been able to tap into a unique style of music that comes off more organic and soulful. After reaching the glass ceiling for music in his home country of Slovenia, Gramatik moved to the states a few years ago now making New York his base of operations. He has released a slew of projects throughout the years, and is currently finishing up his newest album The Age Of Reason, and I was able to chat with Gramatik about his music, his life, and working with Detroit's own GRiZ.
Your sound is like bass music meets blues. Talk about that.
I just like to combine all the genres I like listening to. It's nothing really to it. Some people like always tell me "Dude you're inventing new genres!". No I'm really not. I'm just combining all the genres that I like in my own weird way so whatever comes out that's me I guess. When I was a kid, I just listened to a lot of rock-n-roll and rhythm-n-blues because my dad had a lot of James Browns records, Beatles, Barry White, and Tina Turner, and shit like that. I was really attracted by it since I was a kid. I started playing the piano when I was in third grade in a band with my friends playing Beatles songs in a really shitty third grade way. Then I got into hip hop and EDM when I was in 7th grade and I just started producing
What kind of kid were you?
I was always really into music. I just knew this was what I wanted to do all my life even when all the teachers at school were telling me that I'm going to be a broke bum if I pursue a music career. Slovenia is like central Europe in the middle of Europe, but it's a small country. It's like 2 million people. It doesn't have much of a substantial music scene because it's only 2 million people. Music scene is very much influenced by the bigger countries around it. Where I grew up, musicians have like 10% chance of success. I was always really focused on that. I dropped out of high school because I was making beats. I just didn't care about fucking high school. I didn't care about fucking math. I just wanted to make beats. I had a lot of wars with my parents because of it. They just didn't understand. I knew with the power of the Internet. Since we're the Internet generation, we truly understand how it works, I knew I could make something with this if people think my shit is good enough.
What's the inspiration behind your live shows?
When is started playing as Gramatik, I started making hip hop beats and selling them on Beatport. I never thought they would fucking sell a dime because Beatport was all tech-house, electro-house, and trance, and then they started selling really well. I was topping the "chill out" chart because that's how it was labeled. Then I got an agent who started to tour me in the states. It was like November 2009. So I was like "What the fuck am I going to do? Am I just going to be out there playing my beats on a computer? It's going to be boring." I'm not really a DJ. I came into this as a producer. I only play my own music. I never played a DJ set. So, I was like, I should get my homie to play the guitar with me on stage so we can bring a live element so it's not just me pressing buttons. It was going to be boring for me to play my own tracks every night with nothing substantial changing in them. If we add a guitar, we'd improv every night. That's going make me more excited about my music and I'll perform better. Also, people are going to like it better because it's different than on the album. So that's when I started bringing the guitar on and it just became a thing that I'm doing. In terms of lights and shit, I like to do a concept design something that's inspired by something that inspired me as a kid. So right now, we call it the coil, which is inspired by the tesla coil because I'm a huge tesla nut. I'm obsessed with his life and work since I was a kid. I wanted my light designer to make me a design that's an abstract artistic representation of the tesla coil. We are now running these three huge pillars that look like the coils but are actually LED lights. I like doing concept designs with live shows instead of slapping LED walls and running random content.
Talk about the Grizmatik project with Detroit area electronic producer GRiZ.
Gramatik: When GRiZ was starting out, my agent found him. "You should check this dude out. He sounds a lot like your shit and he's a huge fan of yours. He's inspired by you. I just signed him. You should get him on your tour." I checked his stuff and I was like WOW, he's so good! He's fucking amazing. I only wish I was that good when I was 21. He was 21 at the time. I got him to go on tour with me on the Digital Freedom tour and we just clicked so well because I kept telling him "I could only wish I was as good as you when I was 21" and he kept telling me I was his biggest inspiration. So we started making beats together and it was so natural and clean. We did that first song overnight on the bus driving from state to state. It was just awesome. People really love it. It blew up bigger then ourselves. So now we are doing select shows as Grizmatik. We're working on the first EP.
What's next for Gramatik?
Gramatik: I'm about to finish my new album called The Age Of Reason. It's going to be 12 tracks. I'm really excited about that because it's definitely the most musically mature album I've ever produced. It has a bunch of my friends that are like really awesome musicians that I was sampling for this album. It's like very little samples, mostly original stuff. Like real musicians that I resampled as I would do with an old song from the 70s. These dudes that I used as instrumentalists we also formed a supergroup. They're all my best friends. We all live together in New York in like a big apartment. We started a super group called Exmag which is short for Extraordinary Magnitude. We just in the past two months we recorded 40 songs and produced them. They're done. We're going to release like three albums of that in the course of two or three years. I'm super excited about that. That's just the most amazing project I've ever been a part of because it's like five dudes with five MacBooks, five Ableton sessions, and we spent like 24 hours a day for two months and made 40 amazing songs that I'm still like I can't even process that how cool they are. The first album is going to be called Proportions and its going to be come out after my album.
How did you get the name Gramatik?
Gramatik: It's a stupid story I guess. I started out as an emcee in like 7th-8th grade and we were looking for a name to name ourselves. I couldn't find any cool names and I realized that whenever I go buy weed from a dealer I only had enough money to buy a gram. I was always broke. Never more money than a gram. I was like fuck it, I'll be Gram. That's going to be my rap name. So I was Gram and then we released an album in 2006 of Slovenian hip hop. Still one of the most critically acclaimed albums in Slovenia. Then I started producing more and more and rapping less and less because I wanted to focus on production. Slovenian hip hop is only confined to Slovenia. I couldn't do much with it. I was never going to have a career or life with Slovenian rap. Only 2 million people in Slovenia. Maybe 500,000 listen to music than how many of those listen to fucking hip hop. You can make the math. I started producing more and more and then when I got to high school I guess I was really good at English in my class. Everybody was asking me how to spell this and how to spell that. One day, one of my classmates said "Dude, you're not Gram, you're Gramatik! Because you help everybody with grammar!" I'm like yeah whatever dude. I started making beats and songs and started naming them Gramatik for fun because we were joking about that. I just stayed Gramatik.
Gramatik plays the Royal Oak Music Theatre this Saturday, November 23rd, in Royal Oak, Michigan as the conclusion of his The Age Of Reason Fall Tour. To purchase tickets, visit royaloakmusictheatre.com. For more information on Gramatik, visit gramatik.net.