I hated every minute of Reverb, the wrath play in Leslye Headland's series about the Seven Deadly Sins. The play, unsurprisingly, was filled with violence both physical and emotional, climaxing in a speech by the abused girlfriend about how she had punched her cat in a moment of childhood rage. I left Redtwist Theatre nearly stupefied by the parade of human waste I'd been watching, came home, put my arms around my cat and burst into tears.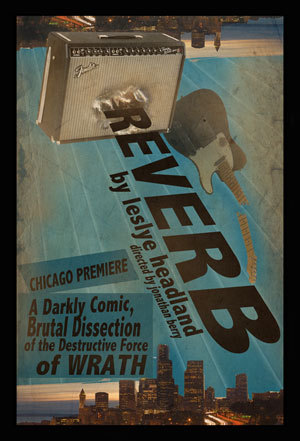 Why, then, am I bothering to write about it at all? Because that's the level of intense reaction every theater artist hopes and works for. It's not necessary always to enjoy the theater, but it is necessary to be moved by it. Reverb accomplished this, and though my bruised feelings could have done without the pounding, my critical judgment obliges me to report that the work is powerful and important and, as directed by Jonathan Berry, unforgettable: I'm still thinking about it weeks later.
Does this count as a recommendation? You decide. Reverb has just been extended through month's end @RedtwistTheatre's storefront in Edgewater.