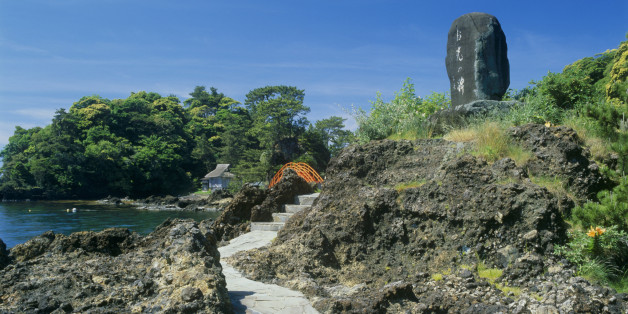 Most first-time visitors to Japan shuffle along the well-trodden tourist track known as the "Golden Route" which includes Tokyo, Hakone, Mt. Fuji, Kyoto, Osaka and Hiroshima.
We're here to shake things up.
Yes, Tokyo and Kyoto are famous and full of amazing attractions. Yes, you should spend some time there. But Japan is a vast and diverse country, and there's so much more to see. With amazing sushi, gorgeous scenery, serene temples and great nightlife virtually across the country--you can have 100 different experiences in one visit to Japan. But some of the best experiences, come from the places you least expect.
If you've got some extra time in your schedule and you're up for seeing a side of Japan in sharp contrast to the bright lights of Tokyo, head to these great destinations.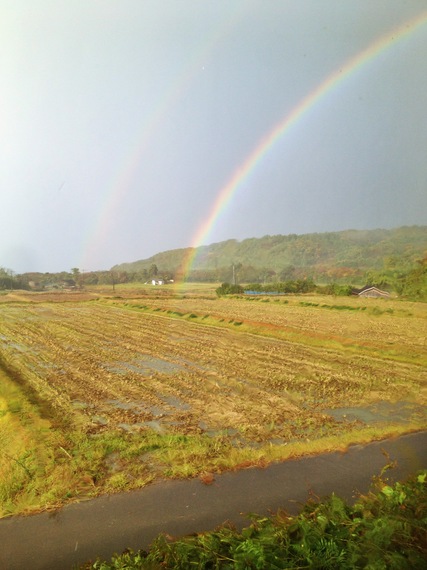 Sado Island
Once a penal colony where intellectuals & those who challenged the regime were exiled, Sado Island is now a quaint place known for its green hills, rocky coastlines, small fishing villages and amazing local sake. The population here is roughly 65,000, which makes it very much a place where everyone knows everyone--you'll make new friends and discover hidden gems just by asking around.
To start your Sado Island adventure, rent a car at Ryotsu port, as public transport is limited. Take a drive over to the Sado Gold Mine, Japan's largest gold mine (now a museum) and afterwards, visit the Taiko drumming group Kodo for private drumming lessons, which need to be set up independently. After you work on your rhythm, head to Shukunegi, the old merchant fishing village on the south side of the island, where wooden houses reminiscent of the Edo period still stand.
Get There: Take a ferry (2,500 yen, 2.5 hours) or JetFoil (6,500 yen, 1 hour) from Niigata City.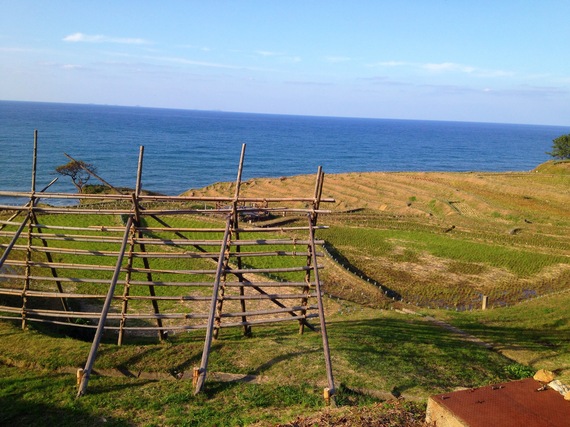 Wajima, Noto Peninsula
Small farming towns, rice fields and villages dot the hillside as you wind up the Noto Satoyama Kaido freeway north of Kanazawa towards the Noto Peninsula.
Take in the stunning scenery from your rental car (which you should pick up in Kanazawa as public transport here is pretty limited) and wind your way towards Wajima, the largest "city" in the area, which is really just a large fishing port that's more of a town than a city. On the way to Wajima, be sure to stop in to Soji-ji temple, a serene and stunning temple that's one of the best in Noto.
Spend a few nights in Wajima, using it as a base to explore the area. Don't miss the morning market in town, where you can find local seafood and wares. The seafood in Noto (and the rest of the Ishikawa prefecture) is superb, and locals will tell you which restaurants have the best catch. Ask your hotel staff or tour guide for recommendations.
While you're here, be sure to check out the Kiroko Festival Hall, which houses impressive giant wooden floats that have been used in parades for centuries, and stop by Wajima Shikki Kaikan to see local the lacquerware that takes roughly three months to create.
Get There: Rent a car in Kanazawa and take the Noto Satoyama Kaido freeway north, which will wind you along the coast and through the mountains.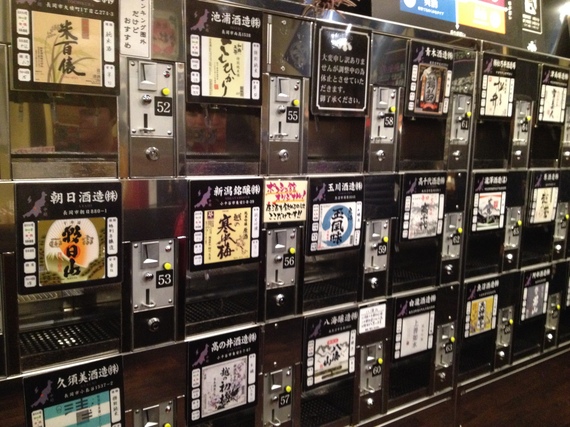 Niigata City
Skiiers and snowboarders have been passing through Niigata City for years, but the area isn't firmly on the tourist track just yet.
For a fun few days, take the train to the Echigo-Yuzawa train station. Within the station, you'll find Ponshukan (pictured), a sake museum where you can sample over 96 different types of sake, all from breweries within Niigata. You'll get five small cups for 500 yen, which is pretty much the most fun you can have with $5 USD.
From there, head to the Bandai City BP2 Building, where you'll find Gataket Cosplay Park, a studio in which you can rent outfits and wigs for photo shoots in several themed rooms. Bring your own camera and a friend for hours of fun for only 1,500 yen. After that, head to the Niigata Manga Anime Museum, just across the hall, and find out more about the history of Japan's pop-culture.

As the sun starts to set, walk down Furumachi Street for your chance to see some of the local geisha, and for dinner, try Sekitori Meike for delicious curry fried chicken that's a local favorite--the restaurant has been here for over 50 years.
Get There: Take the Shinkansen (bullet train) from Kyoto (2 hrs, 10k yen) or the Hokuetsu limited express from Kanazawa (3.5 hrs, 8k yen). Or, fly into Niigata airport.
Have you been to Japan? What areas are your favorite?
For more great guides, visit Go! Girl Guides.