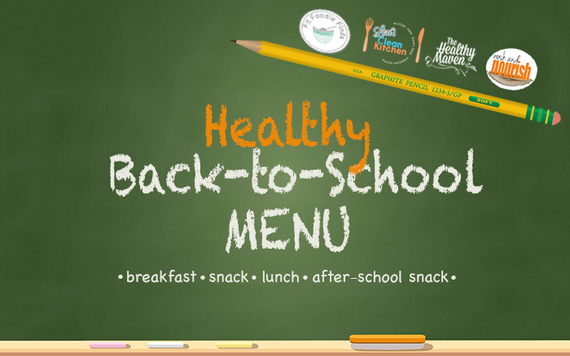 I'm not sure who is more excited for school to start again: me or Babycakes. She's asked me every day for the past few weeks if today is a school day. And every day I say "not quite yet." She even asked me if her teachers could go back early and start working because she loves it so much! (I hope this zeal for learning never fades!) As for me, I'm just ready for a more solid routine again.
But it also means earlier rushed mornings, packing daily school lunches, and a whirlwind of paperwork and activites. Lucky for you, I've teamed up with my favorite blogging gals to create a healthy back-to-school menu to help you ease back into the routine and make the transition a little easier! Such talented ladies; such yummy food we've made for you :)
It all starts with a nourishing breakfast!
BREAKFAST: Vanilla Bean Breakfast Quinoa // Lee @ Fit Foodie Finds
The protein and fiber combination from the quinoa and almonds will keep your kiddo(s) full for hours... and the berries give a burst of antioxidants.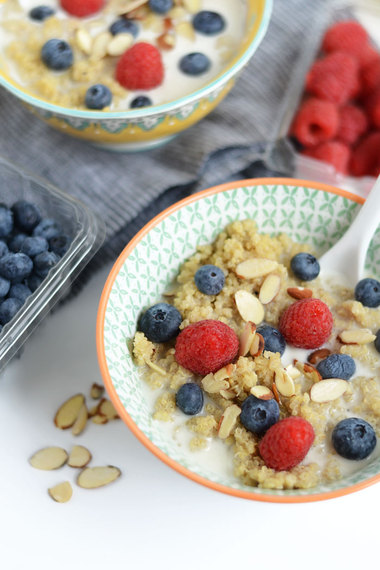 SNACK: Hidden Veggies 2 Bite Brownies // Davida @ The Healthy Maven
Just LOOK at how delicious that brownie bite looks. And there's spinach and sweet potato hidden inside so you don't even have to feel guilty about sending your kid to school with a "brownie!"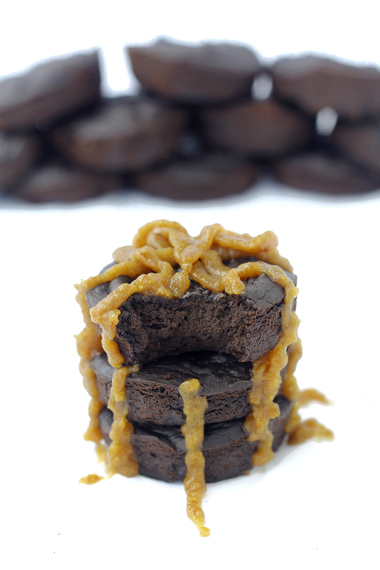 LUNCH: Paleo Crispy Chicken Strips // Lexi @ Lexi's Clean Kitchen
These are perfectly crispy homemade chicken strips ready to dip in honey mustard or your kid's favorite sauce. Babycakes would definitely want ketchup. She would swim in the stuff if I let her, LOL!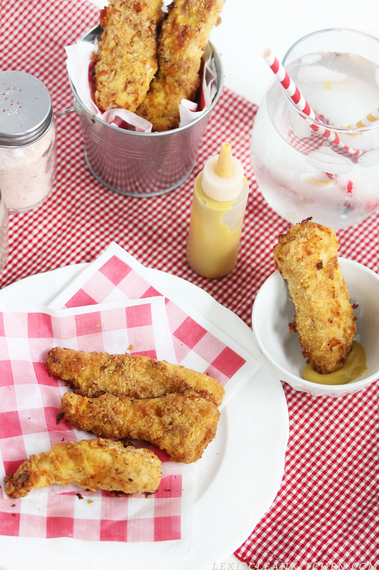 AFTER-SCHOOL SNACK: Almond Joy Green Smoothie // Kelly @ Nosh and Nourish
A perfect snack to tide your kiddo over 'til dinner or to fuel an after-school sport... this green smoothie tastes like your favorite candy (with almond butter, chocolate, and coconut) but is full of healthy ingredients.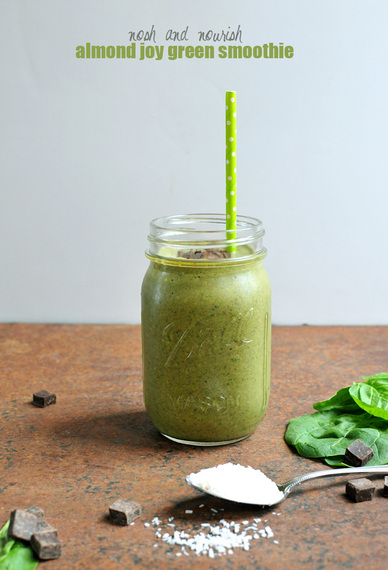 The secret ingredient I love to include in my green smoothies lately is... frozen peas! They add:
more greens/veggies
more protein
more frozen goodness
very little additional flavor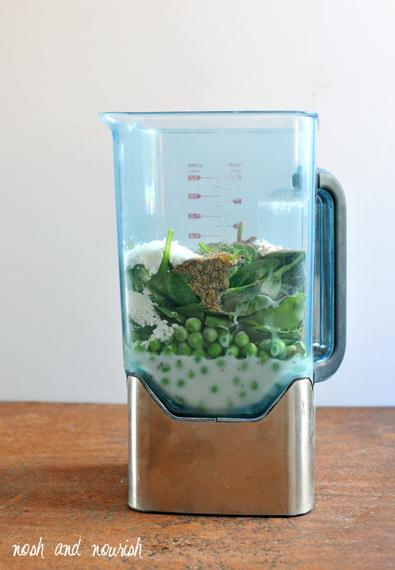 These recipes are all kid-approved and kid-devoured! Here's Babycakes enjoying her almond joy green smoothie. (I know I'm biased, but I just think she is the most beautiful little thing ever!)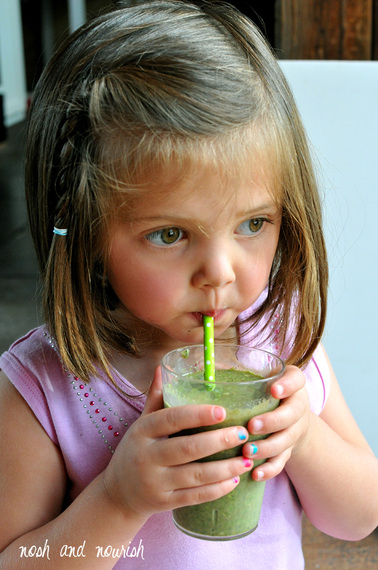 When do your kiddos go back to school?
What's the hardest part of the transition?