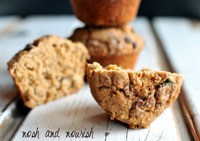 Let me just start with this: brown rice flour is your friend. So many people are choosing a gluten-free lifestyle these days because they just feel so much better! And while I'm not entirely gluten-free myself, I am experimenting with more gluten-free recipes in the kitchen... to share with all of you. It really isn't scary or hard.
First step: buy gluten-free flour.
I once bought some almond flour to use for baking, and everything I made was a miserable fail. Thankfully brown rice flour is an entirely different story! Either it bakes up differently than almond flour, or I'm just a better baker in general at this point in my life, or some combination of the two. Either way, I couldn't be more ecstatic about how these gluten-free spice muffins turned out!
Each one is light and fluffy, but not crumbly... a perfect muffin. Filled with nourishing ingredients like Chobani Greek yogurt, honey and even chickpeas, these muffins are extremely satisfying.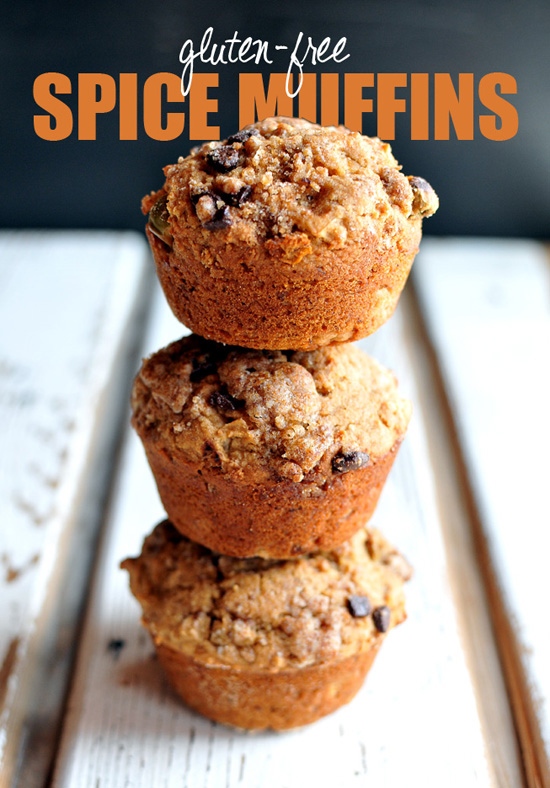 And let's just talk about the streusel topping, shall we? I went light on it, because of its ingredients, but it added a wonderful sweet crunch. Just combine butter, coconut sugar, dark chocolate, pistachios and additional brown rice flour... and voila, fancy (and beautiful) muffins!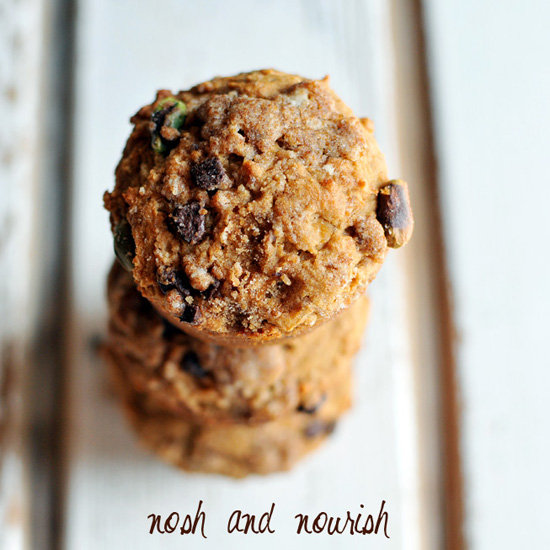 Get the full recipe here.
Or try these other gluten-free recipes from Nosh and Nourish: