The color pink is a paradox.

Iconic, sensuous, delicate, punk -- Pink is a chameleon. It can be pretty and refined or rebellious and tough, all based on its environment and beholder.

I've always regarded pink as a very self-assured and confident color. Sure, it can be girlish and demure, but it's the sexy and bold side that piques my interest as a designer most. Pink feels luxurious and subtle against a raw natural palette, yet when paired with gunmetal or black it takes on a wild edgy cool. This mercurial ability to embody many different personalities and vibes at the same time is -- for me -- at the crux of pink's appeal.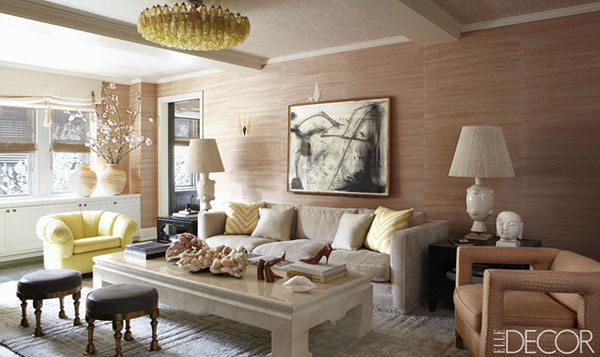 I channel pink in my interiors often. Everyone looks great in it. Pink is universally flattering. I find an unexpected pop of blush brings instant dimension and spirit to any space. Metallic accents ground pastels, making them feel less precious. My love of metal never dies. A cleverly placed rose patina-ed accessory adds warmth and depth to a table scape -- or a kick of punk.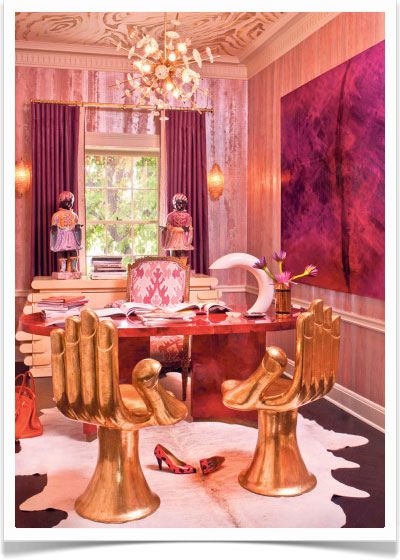 Pink has ushered in many an iconic moment and enjoyed a celebrated place in the hearts and closets of history's most dynamic and intriguing women. Standouts for me include Coco Chanel's signature suit, the inimitable Shirley MacClaine decked to the nines in "What A Way To Go," and a personal fave -- Kate Moss' cotton candy coif.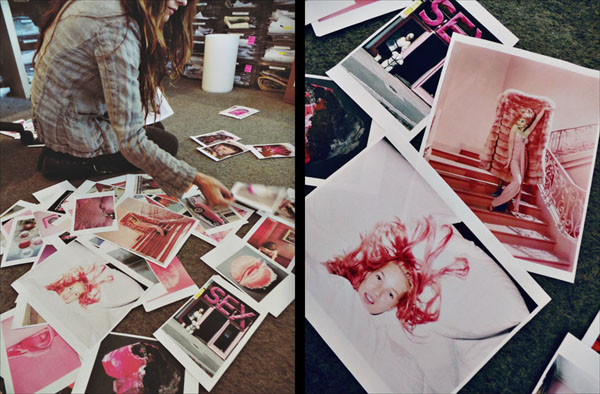 Nothing is more deliciously unexpected than the poster girl for rock-n-roll devil-may-care chic stepping out with fresh locks the color of a Hawaiian sunset. Pink embodies that ineffable dichotomy of what it means to be a woman. Full of feminine allure, beguiling charm and mystique, it can be anything it wants.
From the sands of Bermuda to the rich architecture of Jaipur, the sweet confection of this boldly feminine color is well worth celebrating. Here are a few inspirational images dedicated to La Vie en Rose...
Love color. Take risks. Stay curious. Xk
PHOTO GALLERY
At First Blush - My Life in Pink
For more inspired moments of pink check out MyVibeMyLife all week...