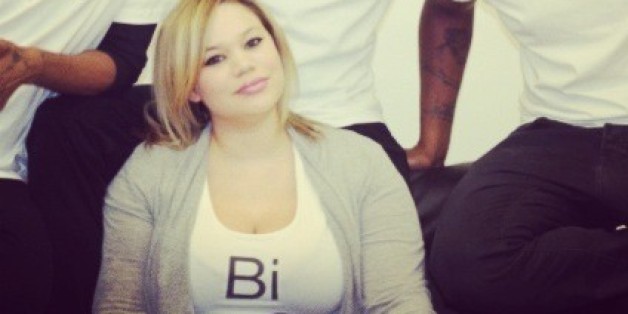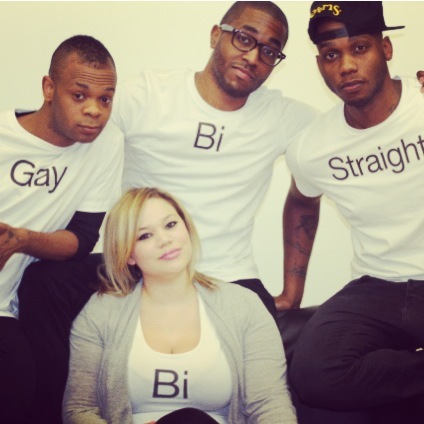 It was a couple of months ago that someone I knew came to me about a new show looking to break barriers and break ground on a subject not often discussed or for that matter even talked about. Here's the thing if bisexuality was being discussed it wasn't happening in some of the circles or with the people I spent my time with. The show is a YouTube web series called Bi: The Web Series and it was created by David J. Cork. Cork, is an actor based in New York City with a lot of promise and possibility. His creation in Bi is perhaps the closest you will get to understand him. Bi: The Web Series is looking to do for the Bisexual community what pioneers like Janet Mock, Laverne Cox, and so many before them are doing for the Trans community. The world knows a lot more about the LGBTQ community than it did many years ago but now both Trans and Bisexuals are letting the world now more about what it's like to live in this world different from what society considers "normal."
Bi: The Web Series is in its first season and consist of eight episodes that in my opinion get better and better with each episode. The show follows, Alex (the bisexual) and his three best friends. A woman, (Camille) who is also bisexual, there's two men, one straight (Damien) and another gay (Kai) and together they navigate through dating, living, and surviving in New York City. I wanted to know more about the series so I sat down with creator David J. Cork and the series director for every episode, Ashton Pina. The two of them talked me about what it was like making the series and what they hope that people would learn from it.
KM: How did Bi: The Web Series come to be?
DJC: There was a time in my life when I was dating but a girl and guy and I was telling my mom about the situation and she said that it would make a great TV show. So I started writing things down and before I knew it I had a television series.
KM: How did developing the character Alex help you in your personal life since it's based on you?
DJC: Writing the character Alex has helped me become more comfortable with myself. I'm a more open person about my sexuality. With the show coming out it was my coming out as well, before I was really quiet about my sexuality. If you knew, you knew and now my family is starting to ask questions about it.
KM: Speaking of people asking questions, bisexuality is and has been extremely taboo. The show not only touches heavily on bisexual relationships but other forms of love also. What do you hope people will take away from this show? Aston I'm interested in your thoughts also.
AP: It's my hope that when people watch our show that they leave or finish watching episodes and say it's important that everyone be accepted no matter whom they love.
DJC: For me the show premiered during Bisexual Awareness Week and during that time I had people say that the show offered a fresh new perspective of a group of people vastly underrepresented in the media and entertainment.
AP: Yeah, I agree, there aren't a lot a bisexual characters on television and I think in order for people to understand acceptance those images need to be out there.
In my talk with David and Ashton I gathered that they are looking to create programs that are not only entertaining but will also educate people on some of the difference that make up or world. The two of them decided to create a production company catered to that. They call the production company BiUs TV and they pride themselves on being able to present content for all colors. As for Bi: The Web Series the characters grow in each episode and the story transforms into something more and more complex. I recommend that if you want to get to know what other kinds of people exist in the world you take a look at the web series but be prepared for some stimulating scenes. The show really pushes the envelope with its subject matter but it also leaves you understanding what the characters are going and wanting more of it. You can check the web series on their YouTube channel BIUS TV.