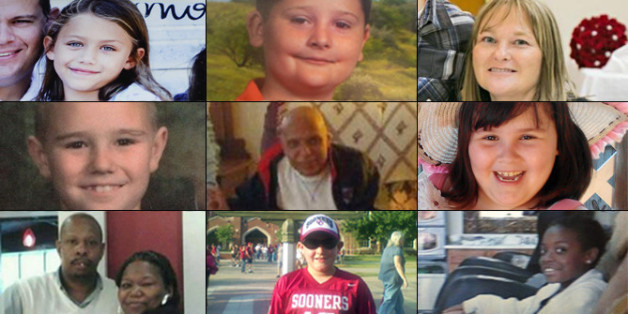 At Charity Navigator, we know Americans are incredibly generous, especially when a crisis occurs. For example, after the September 11 terrorist attacks Americans donated over $2 billion and when the tsunami crashed ashore in Southeast Asia, the day after Christmas in 2004, American donors contributed $1.54 billion. Even more impressive was the philanthropic response to Hurricane Katrina when Americans gave $6.5 billion --- breaking all previous records of disaster-related giving.
So when a two-mile-wide EF4 tornado tore through Oklahoma City's suburbs earlier this week, demolishing an elementary school, destroying homes and taking lives, we knew Americans would once again show their generous spirit and look for ways to contribute to the relief and recovery efforts. We quickly posted tips and a list of charities responding to empower donors to make informed choices about where they invest their precious philanthropic dollars. We always encourage donors to vet the charity's Financial Health, Accountability & Transparency, and Results Reporting. But in times of disaster we also recommend several other tips.
Consider the nature of the charity's work. That is to say, not every charity is responding in the same way to this disaster. Some are providing temporary shelter while others are providing food, water and medical assistance. Other charities are focused on long term rebuilding efforts. And some are simply fundraising on behalf of other charities. Think about what it is you want your donation to accomplish and then make sure you select the charity that is doing that type of work.
Avoid charities sitting on the sidelines. In the wake of this disaster, as we've seen with past disasters, many charities have said that they stand at the ready to respond.  While we applaud those that are being thoughtful and strategic in their response, we know there are some charities whose help many never be needed and thus donors to those groups will ultimately see their donations utilized elsewhere. So, we encourage donors to look for charities that offer evidence that they are actually providing assistance now or that offer a detailed plan for how they'll address the mid to long term response. 
Seek out charities that allow you to designate your gift and promise to use 100 percent for this disaster. Our research so far has determined that few charities offer the option of designating your donation specifically to Oklahoma tornado relief efforts. Most have more broadly defined funds that exist to support the charity's disaster relief thought-out the U.S. Many also word their designated funds in such a way that leaves the door open to spending 'left over' money on the charity's other programs and services.. Be sure to get clarity on this point before you donate.
On our website, we offer more Tips on Giving in Times of Crisis as well as a list of charities helping the victims in Oklahoma.