As the most super of "Super Bowls," the 2014 World Cup is now ablaze in Brazil. This brings back fond memories of my meeting with Brazil's true soccer phenomenon: Pelé. In 1998 I interviewed the star for a photo book I was creating. He arrived at the photographer's studio with a million dollar smile and the grace of a champion. Having studied his extraordinary career in preparation for our meeting, any sense of intimidation I had was offset by his kindness and generosity.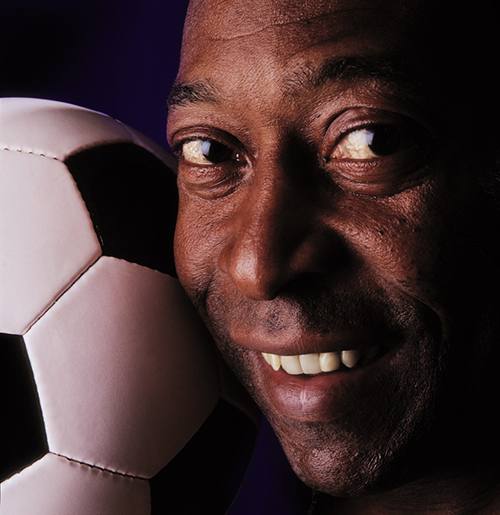 Image courtesy of Howard Schatz
The cry "Goal Pele!" has been heard exactly 1,282 times in international and professional matches, an average of a goal per game. Given the singularity of his legendary performance the most surprising part of our discussion included the secret to his success, "Coaches and teammates supported me. No one can do things alone."
Sports, as in business, fall prey to the star system indicative of celebrity. It's easier for the media to "brand" an individual than a team. Much of the spirit, the value of an organization can coalesce more clearly around David Beckham for his stellar play (or selling underwear for H&M) and unfortunately, bad behavior brought to you by Zinedine Zidane.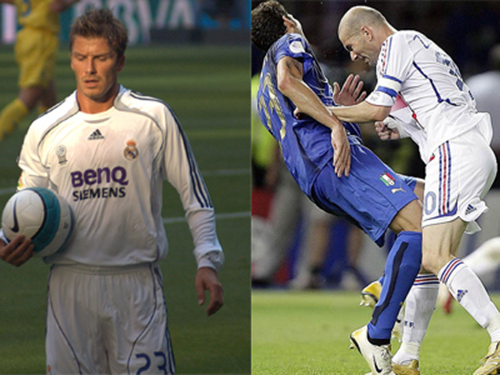 Left: David Beckham, image courtesy of Wikipedia, Right: Zinedine Zidane, image courtesy of Szapucki
There is no sector of commerce that is immune from this model. In the tech world, the Mark Zuckerberg's, Jack Dorsey's and Sergey Brin's provide a face to the scores of talented but nameless men and women in their companies. This is one of the key tools of building a brand, finding a clear focus both attracts loyal followers and contributes to a unified goal. However, celebrating the contributions of the entire team should be acknowledged as well. That too builds great brands and great teams.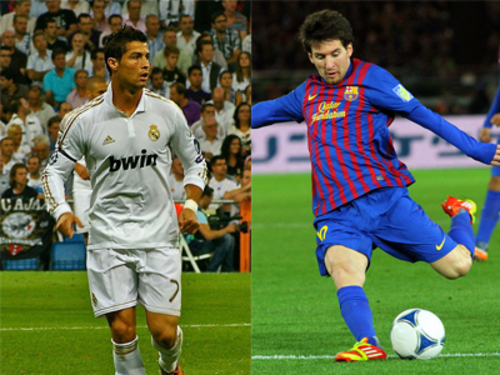 Left: Cristiano Ronaldo, image courtesy of Wikipedia, Right: Lionel Messi, image courtesy of Wikipedia
As we are glued to our widescreen HDTV's, watching every move by today's "fútbol" stars like Ronaldo and Messi, Pelé reminds us that they each have ten other players on "the pitch" and many more on the bench, sharing with our joy in each glorious goal.