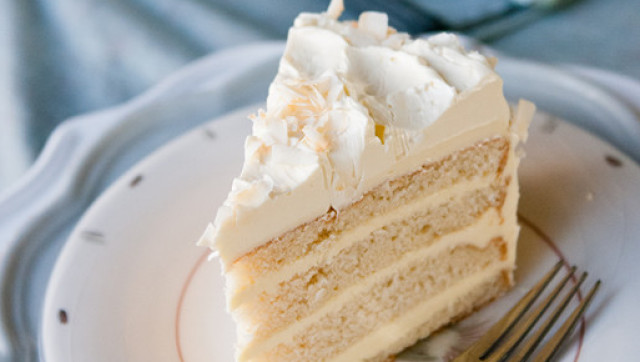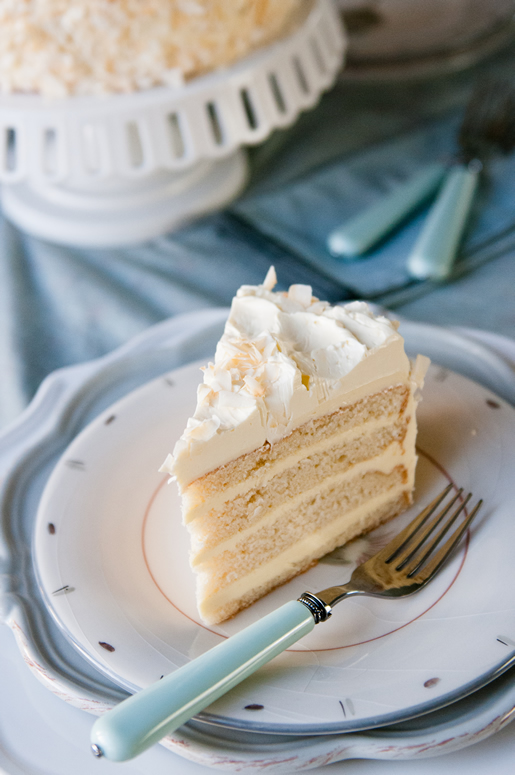 A much belated Happy New Year to you all--it's been almost a month since the last recipe. If you happened to see my tweets and barrage of Instagram photos during that interval, you learned that M and I were in Japan and Hong Kong for a vacation and family visit. It was also three weeks of amazing eats. Stay tuned for photos and stories.
I had planned to make an apple dessert upon my return, thinking this would be the right homey treat for re-entry back to everyday life. Instead, I found myself thinking of the sweet and even savory flavors from our trip. We experienced mango, passion fruit, coconut, egg custards, multiple mousses, many types of mochi--and daily samplings of flakey pastries and airy cakes.
Some of these desserts would be familiar to a Western palette but most were new. I found several to admire and to select for re-interpretation, but it will take a bit of time to deconstruct and decipher them.
For now, it's best for me to deal with each ingredient, one at a time. This will extend the vacation glow just a bit longer to savor flavor memories.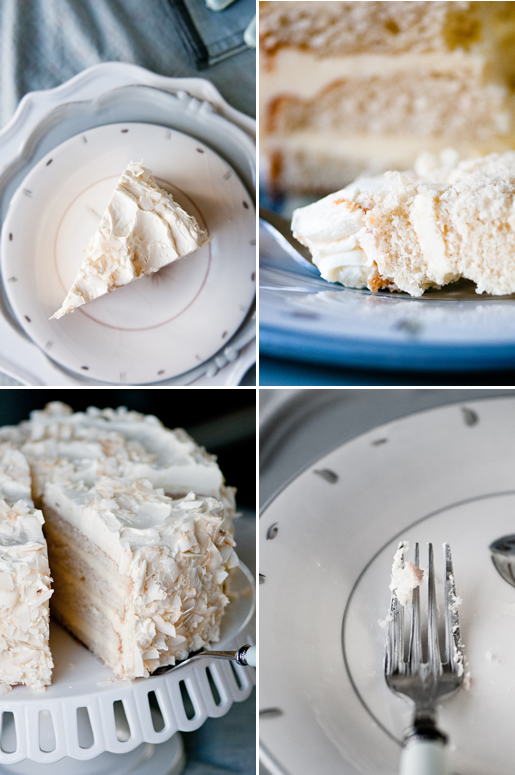 Coconut Cream Cake
recipe adapted from Cook's Illustrated
yield: One 9-inch cake
Ingredients
1 large egg, room temperature
5 large egg whites, room temperature
3/4 cup cream of coconut
1/4 cup unsweetened coconut milk
1 teaspoon vanilla extract
1 teaspoon coconut extract
2-1/4 cups cake flour (9 ounces), sifted
1 cup (7ounces) granulated sugar
1 tablespoon baking powder
3/4 teaspoon fine sea salt
12 tablespoons unsalted butter (6 ounces/1-1/2 sticks), cut into 12 pieces, softened, but still cool
Coconut Frosting, recipe to follow
2 cups large coconut flakes, toasted, for decoration
Directions
1. Adjust oven rack to lower-middle position and heat oven to 325℉. Spray two 9-inch round cake pans with cooking spray and dust with flour.
2. Beat whole egg and egg whites in large measuring cup with fork to combine. Add cream of coconut, unsweetened coconut milk, vanilla, and coconut extract; beat with fork until thoroughly combined.
3. Combine flour, sugar, baking powder, and salt in bowl of standing mixer fitted with paddle attachment. Mix on lowest speed to combine, about 30 seconds. With mixer running, add butter 1 piece at a time, then beat until mixture resembles coarse meal, with butter bits no larger than small peas, 2 to 2-1/2 minutes.
4. Add 1/2 of egg mixture, increase speed to medium-high and beat until light and fluffy, about 1 minute. Add remaining egg mixture in steady stream. Stop mixer and scrape down bowl with rubber spatula, then beat at medium-high speed until fully combine, about 30 seconds. (Batter will be thick.)
5. Divide batter evenly between cake pans and level with offset spatula. Bake until golden brown, cakes pull away from sides of pans, and toothpick inserted into center of cakes comes out clean, about 30 minutes (rotate cakes after about 20 minutes).
6. Cool in pans on wire racks for 10 minutes, then loosen cakes from sides of pans with paring knife, invert cakes onto racks and then re-invert; cool to room temperature.
Coconut Frosting
Ingredients
4 large egg whites
1 cup granulated sugar
1/8 teaspoon fine sea salt
1 pound unsalted butter (4 sticks), each stick cut into 6 pieces, softened, but still cool
1/4 cup cream of coconut
1 teaspoon coconut extract
1 teaspoon vanilla extract
Directions
1. Combine whites, sugar, and salt in bowl of standing mixer; set bowl over saucepan containing, about 1-1/2-inches, of barely simmering water. Whisk constantly until mixture is opaque and warm to the touch and registers about 120℉ on an instant-read thermometer, about 2 minutes.
2. Transfer bowl to mixer and beat whites on high speed with whisk attachment until barely warm, whites are glossy and sticky, about 7 minutes. Reduce speed to medium-high and beat in butter 1 piece at a time. Beat in cream of coconut, coconut and vanilla extracts. Stop mixer and scrape bottom and sides of bowl. Continue to beat at medium-high speed until well-combined, about 1 minute.
Assembly
1. Cut each cake in half horizontally. Place one cake layer on the bottom of cake stand or serving platter. Spread a generous layer of frosting over cake layer and top with another layer. Repeat with the remaining cake layers.
2. Spread frosting on top and side of cake. Garnish with toasted coconut flakes. Serve.