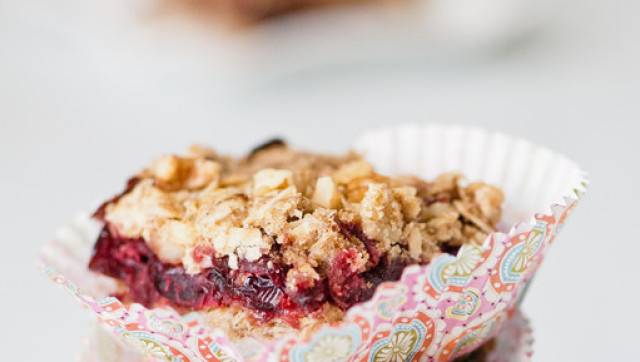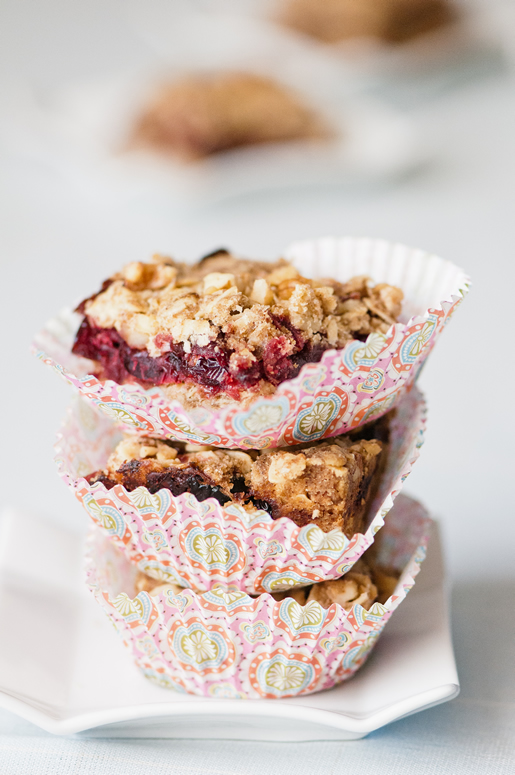 There are many ways to approach an interior design project. Some clients go to a designer with a reputation for a particular style. Others seeks designers for pragmatic reasons; a bathroom renovation or an alteration to their existing living space to welcome a new family member, for example.
It is my job as a designer to understand the needs of a client. I listen to their requests then I add a dose of my aesthetics to work up a design that both meets the client's practical criteria as well as to provide them with right emotional connection to their new home.
Design concepts come easily to me, but it's the execution that often posses the challenge. Then there's the budget. It all seems easy to a client--please add an outlet here, change a fixture there. It takes a lot of coordination of small details, though, to administrate a project smoothly.
I do the same with baking. I treat each recipe and its ingredients as a project. How many ways can I recombine them into something new?
As you can tell with my last two posts, I'm absolutely intrigued by walnuts, cranberries--and my latest obsession--brown butter. I've bounced from Maple-Walnut Cranberry Tart to Chewy Maple-Walnut Cranberry Cookies to today's Brown Butter Walnut-Cranberry Bars. These latest cookie bars emphasize the nuttiness of walnuts and the tartness of both fresh and dried cranberries.
All three recipes are similar, but they give you very different results. Each has its own unique texture and presentation. Each one can satisfy a craving or work as a nice potluck dessert to serve at your up coming holiday parties.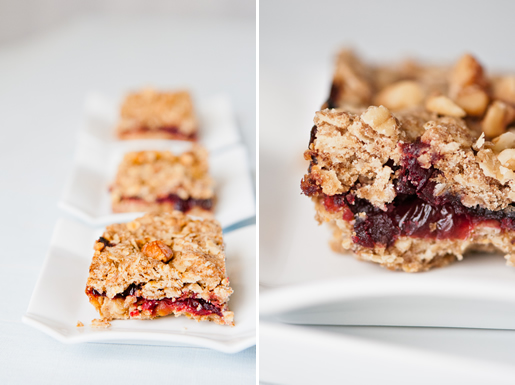 Brown Butter Walnut-Cranberry Bars
yield: Sixteen 2-inch squares
Ingredients
1 cups dried cranberries
1/4 cup brandy or rum
12 tablespoons (6 ounces/1-1/2 sticks) unsalted butter
2 cups (6 ounces) old-fashioned oatmeal
1 cups ( 5 ounces) all-purpose flour
1/4 cup (2 ounces) packed dark-brown sugar
1/2 cup (1-3/4 ounces) walnut pieces, toasted chopped
1/2 teaspoon baking soda
1/2 teaspoon fine sea salt
1teaspoon pure vanilla extract
1-1/2 cup (6 ounces) fresh or frozen cranberries
2 tablespoons grade B maple syrup
1 teaspoon lemon zest, freshly grated
1/8 teaspoon ground cinnamon
Directions
1. Combine dried cranberries and brandy, stir to combine and let soak for 30 minutes.
2. In a saucepan over medium heat, cook the butter until it turns golden brown, about 5-8 minutes; remove from heat.
3. Adjust oven rack to middle position and heat oven to 350℉. Spray an 8 x 8 inch baking pan with cooking spray, set aside.
4. In a large bowl, add oatmeal, flour, sugar, walnuts, baking soda, and salt; stir to combine. Add brown butter and vanilla and stir to incorporate; set aside.
5. In a small saucepan, combine dried cranberries and it's soaking liquid, fresh cranberries, maple syrup, lemon zest, and cinnamon. Bring to a simmer over medium heat, press down on fresh cranberries with rubber spatula until they have broken down. Cook until mixture has thickened, remove from heat. Let cool slightly.
6. Spread half the batter to the prepared baking pan and press down firmly to form an even layer. Spread cranberry mixture on top evenly. Top with remaining batter, pressing down to form an even layer.
7. Bake in oven until golden brown on top, 40 to 50 minutes. Let cool completely before cutting into 2-inch squares. Store in airtight container for up to 5 days.