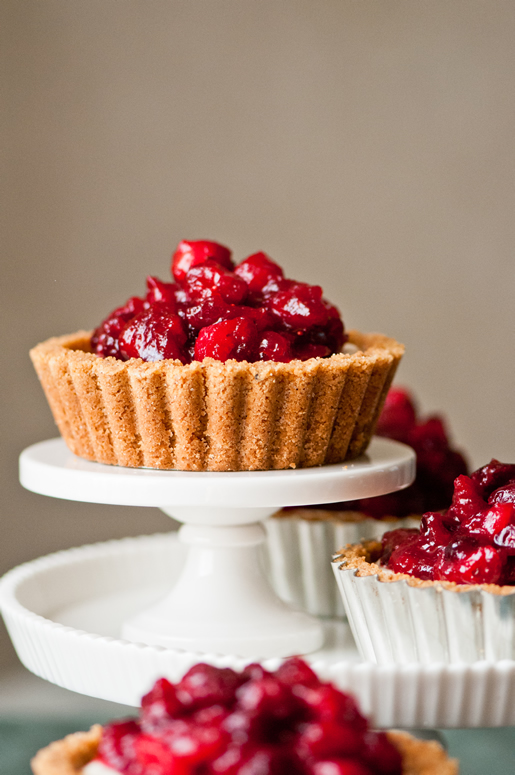 I knew in September that it was going to be a busy autumn--an interior design project that's expanding, vacation planning, Pie Party Live, cooking, baking, and blogging (here and on The Boys Club).
It was all balanced until blown apart by Hurricane Sandy pummeling the tri-state area. Compared to others, M and I had an easy escape to an hotel, but a week without power and the depressing chore of disposing of just about everything from the refrigerator and freezer threw me off. Not only was I behind on several personal tasks, but the storm sent delays through my project when lack of mass transit kept workers from getting work, trucks couldn't get through to Manhattan to make deliveries, and gas shortages affected everybody else.
Now, Thanksgiving is less than a week away, which is good and bad. M and I are spending Thanksgiving at friends' home in Miami, and we're looking forward to the warm sun, beach, and dinner outside in their backyard. The downside to going away is to putting everything in order before you get on that plane.
Being a house guest, I always gets to play kitchen elf for the host--a little chopping here, some stirring there, and then there's always the last-minute request for a dessert. I can't say no when my friends know I have a blog and make desserts on a regular basis. It's not the easiest thing, though, for the Virgo in me to cook in someone else's kitchen. I don't know what equipment is available or what ingredients are in the fridge and pantry. So, for these last minute call-to-duty situations, I armed myself with a few simple recipes. Desserts that can be made at the last minute, or close to the very last minute. Of course, the flavors must compliment the Thanksgiving feast.
Cranberries have played a supporting role in the holiday food parade. We all make our favorite cranberry sauce and we continue to search for new recipes, secretly hoping to create the new family favorite of the evening.
The lovely cranberry has been wrongly typecast in the side dish/condiment category, therefore it will never get it's deserved acknowledgement. I say, if it's sweet, showcase it as in a dessert. Like entertainment industry award shows, selecting the right category is the road to acclaim.
Maple Cranberry Tarts are easy to make, and the ingredients can be found in any supermarket, even if you have to drive to one on Thanksgiving eve. Their glistening ruby red color will pop amongst the fall earth tones of pumpkin, apples, sweet potatoes. Even chocolate won't stand a chance in getting attention. You can make individual tartlets, large tarts, or cocktail-size one bite sensations for a zippy end to the Thanksgiving meal.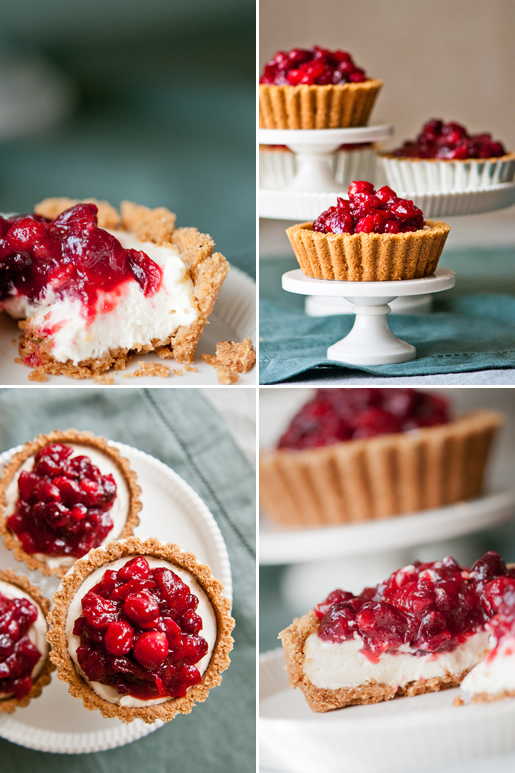 Maple-Walnut Cranberry Tart
yield: five 4-inch tarts
Walnut Crust
Ingredients
6 tablespoons (3 ounces) unsalted butter
6 ounces of Animal Crackers
3 tablespoons granulated sugar
3 tablespoons walnuts
1/4 teaspoon fine sea salt
1/4 teaspoon ground cinnamon
Directions
1. In a saucepan over medium heat, cook the butter until it turns golden brown, about 5-8 minutes; remove from heat, and let cool.
2. Adjust oven rack to lower-middle position and heat oven to 350℉. In a food processor, pulse crackers sugar, walnuts, salt and cinnamon until finely ground. Add butter and pulse until combined.
3. Divide crumb mixture into 5 4-inch removable bottom quiche pan. Firmly press mixture into bottom and up sides. Bake until crust is golden brown and set, about 15-18 minutes. Let cool completely on a wire rack before filling.
Maple Cream Filling
Ingredients
8 ounces (1 package) cream cheese, room temperature
1/4 cup grade B pure maple syrup
! teaspoon brandy
1/8 teaspoons fine sea salt
1/2 cup cold heavy cream
1 tablespoons confectioners' sugar
Directions
1. In the bowl of a stand mixer, fitted with paddle attachment, beat cream cheese on high until fluffy, about 2 minutes. Add maple syrup, brandy and salt; beat until smooth. Pour mixture into a large bowl and set aside.
2. Wipe mixing bowl clean and beat cream and sugar on high until soft peaks, about 3 minutes. With a rubber spatula, stir about one-third the cream into cream cheese mixture, then fold in the rest. Divide maple cream between the prepared crust and refrigerate until firm, about 3 hours.
Maple Cranberry
Ingredients
12 oz fresh cranberries
1/2 cup grade B pure maple syrup
1 tablespoon unsalted butter
2 teaspoons brandy
1/8 teaspoon fine sea salt
Directions
1. Place cranberries and maple syrup in a saucepan. Cook over medium-high heat until cranberries begin to pop and mixture looks foamy. Continue to stir until thickens but some cranberries still holds their shape.
2. Remove from heat, add butter, brandy and salt; stir to combined. Pour into bowl and cool completely. Remove tart from refrigerator and op each tart with the cranberry mixture. Refrigerate for 30 minutes, serve.