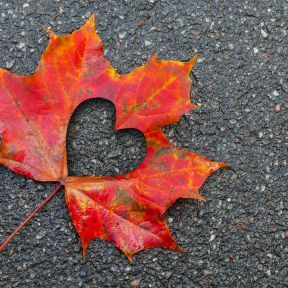 All of us, single or coupled, would do well to remember that love is about far more than romance. Now that more than half of the adults in our country are single, it is more important than ever that we learn to treasure and nourish all the intimate relationships in our lives. The research is resoundingly clear: The quality of our intimate relationships is one of the greatest determinants of our overall quality of life.
The following insight comes both from my personal struggles to build a love-filled life and my 30 years as a psychotherapist specializing in issues of intimacy: Without hyperbole, I think I can safely say that I've found the best place of all to find love: Your contact list.
Let me elaborate by telling a bit of my own story: In my mid-thirties, after fevered years of clubbing, hookups, and an essentially fruitless search for love, I found that I could no longer avoid the yawning emptiness inside me. Under all the busy, what I was, was lonely.
I knew I had to find love. I had spent years searching for it with unavailable people, but I hadn't spent enough time building it with the people who cared about me, the people I cared about already. The choice to spend more time enjoying those people changed everything. It marked the beginning of a very different, and much more love-filled life.
In my work as a therapist, I've seen the same pattern in the lives of countless clients who came to me because they wanted more healthy love in their lives.
The first step was almost always the same: The choice to spend time with what I call "attractions of inspiration," those friends and partners with whom there is an essential sense of safety and mutual appreciation, and gradually spending less and less time with "attractions of deprivation," those relationships which require inordinate effort to get the other person to accept us, appreciate us, and honor who we really are.
As we choose to focus more and more time on our attractions of inspiration, our world changes. It is really almost that simple.
For most of us, the best way to find those connections is to simply to look through our contact lists from the past few years. Usually, those people are there already. We just got too busy to contact them, or felt too shy because we admired them -- or we just didn't take the time to build our connections.
For a more love-filled new year, find those relationships now and spend more time with them. It's the best path to happiness I know of.
Here's a simple exercise to help:
Pull our your best contact list and review the people on it, from your nearest and dearest to people you may not have thought about for years.
Then, ask yourself three questions:
Who sees and treasures me for who I really am?
Whom do I trust to have my best interests at heart?
Each of the people you picked is gold. They are your personal dream-team. The very wisest path to love is to nurture these relationships by doing three things:
Practice giving more to each one of these precious people.
Practice asking for more from each of them as well. It's true, asking for more is often an act of intimacy.
And most of all: Enjoy them. This last suggestion is perhaps the greatest act of life-wisdom that I know.
Micro-Meditation: The Love that's Already Yours
In my new book, Deeper Dating, I teach intimacy "micro-meditations" -- small practices that take less than three minutes but have the power to enrich your entire intimacy journey. The following micro-meditation can be your foundation for more love. Pick any person who stood out for you as you reflected on your relationships. Now try the following:
Think about what you love most about this person.
Think about the quality of this person's love for you.
Remember one time that you deeply felt the bond between the two of you.
Hold this person to your heart for a moment, and say "Thank you."
And now, just let your feelings quietly ripple through you.
Practice this micro-meditation as many times as you wish, and just watch as your reservoir of love deepens and widens, day after day. The chances are great that it will, and that your life will become richer and more enjoyable, and you'll start meeting new people who also love you for who you are.
(Here's one important caveat: If you suffer with a psychiatric condition which is untreated--or inadequately treated--or if you have an active addiction, the above tools may help but they won't stick. I encourage you to get the help you need as your first priority in the year ahead.)
Please write and let us know what happens to you then you try this exercise. I think you'll love the results.

To order Ken's book Deeper Dating: How to Drop The Games of Seduction and Discover the Power of Intimacy, please click here
To join Ken's mailing list and receive his free content and information about his upcoming events, please click here