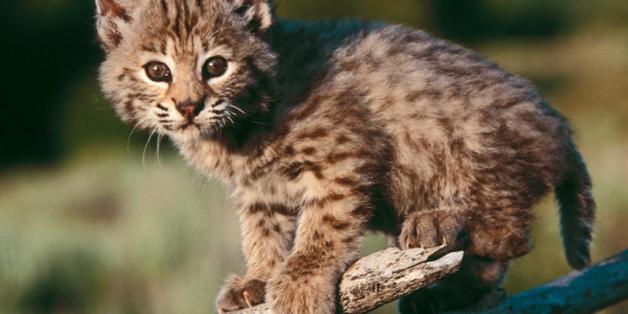 The death of Cecil the lion has appropriately generated tremendous outrage. Good. But outrage only goes so far. Beyond that emotional response, there are many things you can do -- both large and small -- to help animals.

Easiest, perhaps, is the simple act of finding your local animal shelter and offering the gift of time (volunteering) or financial support donated in memory of the slain lion. Local shelters survive on both, and animals survive because of local shelters.
For those of us who live in California and who care about animals, there is an especially timely action you can take. We might not have African lions, but we still do have native cats - including the bobcat.
Bobcats play a key role in California's ecosystem. An adaptable and resilient animal, and one which is holding its own pretty well despite urban/suburban expansion (not quite as well of course as coyotes which are known to prey upon bobcats), these native predators help maintain a balance by successfully hunting pest species. As if not more importantly, they have an intrinsic right to live.
About twice as large as domestic cats, bobcats are unfortunately graced with a lush and lovely fur. This has long made them a target for trappers who see commerce in nature's beauty. Like the lion's head, this is nothing more than trophy hunting but with the "prize" worn rather than hung on a wall.

Meeting August 4-5 in Fortuna, the California Fish and Game Commission will take up on a proposal to change bobcat trapping regulations. There are two options on the table: one to ban bobcat trapping in about 40% of the State (which, among other issues, sure sounds like an enforcement nightmare to me), while the other option creates a statewide ban on trapping bobcats.
A statewide ban would protect bobcats from all but the illegal trapping trade (and there are law enforcement options for that). That would mean bobcats get to keep their coats which look so much more elegant on their bodies than they do on ours.
Interested? My suggestion: send an email now to Sonke Mastrup, the executive director of the Fish & Game Commission (fgc@fgc.ca.gov) and Chuck Bonham, director of the California Department of Fish & Wildlife (director@wildlife.ca.gov) supporting a full ban on the trapping of one of California's glorious creatures.
It's too late to help Cecil. It's not too late to help other animals.