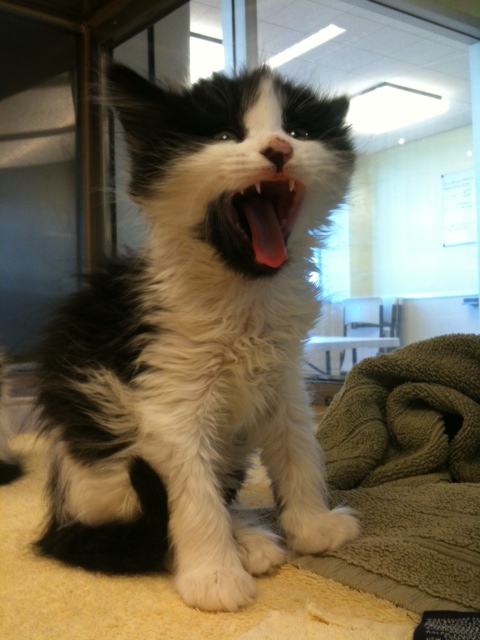 Why watch cat videos when you can enjoy the real deal in person? It's like the obvious choice between live Broadway Theater and reruns of "]I Love Lucy: both are fun, but up close and personal is the way to go.
I've seen messages from around the country and, frankly, I don't know an animal shelter anywhere which isn't overflowing right now with cats and kittens. So please head on down to visit and, I hope, to adopt. If your home is already full of fur, please consider volunteering to help and/or donating funds.
If the Peninsula Humane Society & SPCA is your local humane organization, we'd welcome your help. If not, email me and I'll be happy to help you find the animal welfare organization in your community that's currently cat-erwauling for your assistance.
And if we are within a reasonable drive, here's yet another way to enjoy those cats. PHS/SPCA, to my knowledge, is the only animal shelter with a public Kitten Nursery. Late Spring through the end of Summer, we see hundreds and hundreds of kittens too young to be away from their moms - too young to survive on their own, we turn to our wonderful foster families who raise them in their own homes until the babies are old enough for prime time. Most shelters do the same, of course, but we've also added a neonate nursery to our new Center for Compassion where you can watch weeks' old babies frolic, sleep, fall over their own feet, and generally redefine cute every single moment of every day. The big-mouthed fellow pictured here is just one of the many.
We're located at 1450 Rollins Road in Burlingame and open every day (M-F 11-7, weekends 11-6) except major holidays. Come on by!