For a charity, good projects are goal-oriented, structured, and precise in identifying results. Donors like this from charities. Foundations and grantors require this. And we non-profit directors are conditioned to demand it from our own charities. Like it or not, we have a strong urge to micromanage our projects.

The Kang'oma Youth Group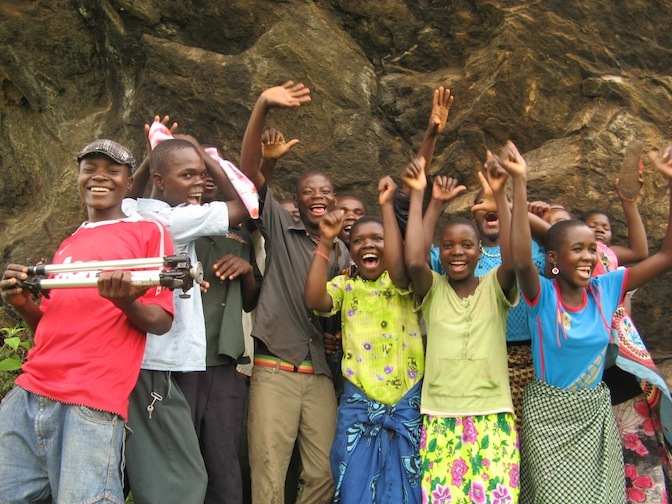 Our Face-to-Face AIDS Project created the Kang'oma Youth Group (pictured at right) in a poor rural village in Malawi a few years ago. After introducing the concept of a youth group to the village leaders, we gave the group, mostly made up of youth who'd dropped out of school, the responsibility of first learning about HIV, and then spreading AIDS awareness and treatment knowledge. At the beginning, some of the youth thought HIV could be spread by mosquitoes. Or by hexing. Others thought that taking an HIV test meant giving up a bucket of blood.

In just a few years, KYG has educated thousands of villagers about AIDS and facilitated hundreds to get tested for HIV. The youth have also done numerous volunteer services, including regularly cleaning the local clinic and working the fields of old or sick villagers. They've also experimented with organic, sustainable farming.
In short, they're a remarkable success.
But this is only the beginning of their potential. Because Face-to-Face tries to make our projects grow on their own, we wondered what else a youth group could do. How about seeing if an existing youth group can help form new youth groups in other villages?
The Kang'oma Youth Tournament of Hope
In February 2012, we proposed that KYG organize a sports tournament as the catalyst for them to introduce the idea of youth groups to other villages. Details included having eight boys soccer teams and eight girls netball teams (right, sort of similar to basketball) compete in a two-day event that would be attended by as many villagers as possible. Throughout, KYG and local chiefs would introduce through meetings, drama, songs, and dance what a youth group is and demonstrate how youth can help a village.
The budget for this project -- the Kang'oma Youth Tournament of Hope -- was set at $1,250. Finals matches were scheduled for August 5, 2012.
Doing It Right
Since I'm based in New York, everything was left to our two F2F Malawi office staff, local advisors, and KYG. Of course I worried about the planning. The details. The things that needed to happen to make this project structured and result in meeting our goal of establishing new youth groups.

Were TV, radio, and newspaper journalists going to be there?
Was the TA, the Traditional Authority -- the man in charge of all the hundreds of chiefs in the area -- sure to attend?
Did we have a plan in case of injury, since the nearest hospital was far away?
Were we going to do everything right?
Of course not.
Tournament = Winning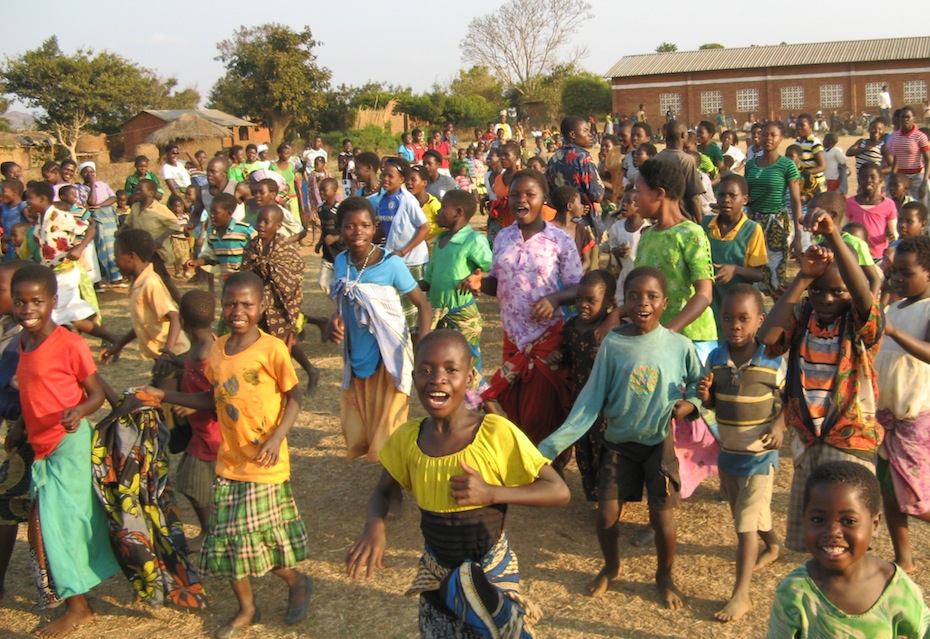 In just a few months, KYG, our staff, and local advisors coalesced village chiefs and leaders, prepared the field by hand, lined up coaches and referees, and coordinated the soccer and netball tournament. The new villages not only were eager to participate, they became determined to field the best teams possible. The final two days of the tournament was mobbed. There was a tremendous amount of excitement, with long celebrations after each game. People, even from the losing teams' villages, seemed full of joy and spirit.
But I couldn't help observe the things that went wrong.

I noticed that most of our own youth group -- especially the boys -- didn't actually play in the games because the coach had brought in stronger players.

The TA never showed up, after everyone waited for hours, because he'd been called to be with the president. He sent his representative, who we waited to come by foot.
When the winners were crowned, I heard rumors that the winning teams would receive prize money -- apparently politicians give prize money in tournaments during the elections.
And even though KYG performed outreach dramas on HIV, malaria, and equality throughout the tournament, our ultimate goal of forming new youth groups had been undermined by the fervor of wanting to win.

If I'd been more involved in the planning, we'd probably have come closer to achieving what we'd set out to do. In other words, if only I had micro-managed the project.
Success or Failure?
So was this a success or a failure?
Well, we decided that rather than prize money, we'd give $250 to each new youth group to help them get organized, buy supplies, be trained in HIV, and perhaps start an organic garden. (We also reminded people of the balls and jerseys our Crossfit Gym friends from Zurich had donated.)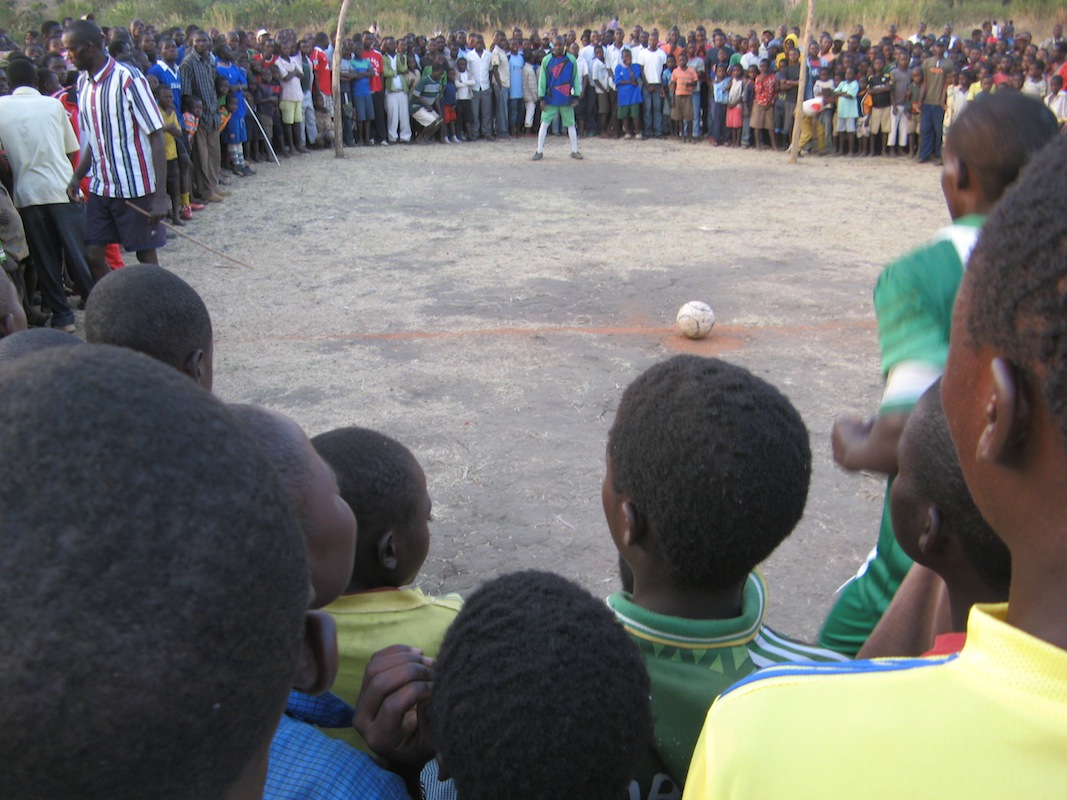 We decided to rethink how next year's tournament would involve more youth group members, even if they weren't the most gifted in sports.
And we resolved to restructure the finals so that we wouldn't be caught waiting for VIPs to arrive. Or not.

We're learning from our mistakes. And we're realizing that labeling a project a success or a failure only has value if you remember what the real goal is.
Projects Are Just Vehicles
F2F works towards an ultimate, lofty goal of nurturing impoverished people to develop self-replicating, sustainable places where they're happy to live their lives. So the question always is: How do they get there?

A project is just a vehicle to get to that lofty goal. Of course there are many vehicles one can take. And the exuberance we felt those last days of the event -- well, you could believe that'd we got close, if even for just a moment.

So kudos to KYG and our staff to creating a vehicle in which huge numbers of youth and adults -- including 55 local chiefs -- came together for several exciting months.

Kudos to KYG for letting our boring "youth group create youth groups" goal slip a bit. We can still work on that going forward. And keep reminding ourselves of our ultimate goal.
Kudos to whatever it was that kept me from micro-managing. Ownership of the project belongs to the villages, and I would have gotten in the way.
Kudos to all those women who said that it'd been 25 years since they've seen girls play netball in the villages, and how overjoyed they were to witness that. (And men and boys watching the girls play netball-- well, that must have been a first too.)
And kudos to that vehicle that allowed all those girls to fly around the fields with pride, energy, and joy.
How beautiful was that?

* * * * * * * * * *
Ken Wong is the director of the Face-to-Face AIDS Project, a Brooklyn-based nonprofit helping impoverished communities in Malawi and Cambodia. For more information, please visit www.facetofaceaids.org. The Face-to-Face AIDS Project thanks the Isora Family Foundation in New Mexico, the Granny Connection in Indiana, Crossfit Gym in Zurich, Switzerland, and individual donors for supporting our work in Kang'oma. For further information about the Face-to-Face AIDS Project and how you can help support our students in Cambodia, or to donate to the Face-to-Face AIDS Project, please visit the Contact & Donate page at www.facetofaceaids.org. All photos taken by author unless otherwise noted.