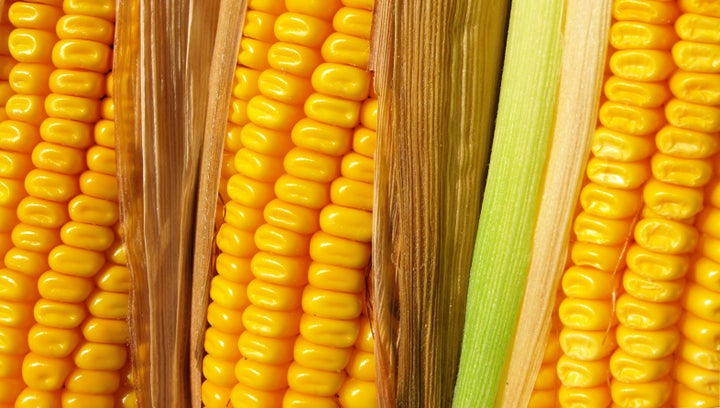 June 26 marked the culmination of a remarkable 46-day period during which we celebrated the sesquicentennial observance of three actions taken in the midst of the Civil War -- three actions that transformed America, and which today hold enormous promise as a model of international development and hunger alleviation for the 21st century.
On June 26, 1862, the U.S. Congress passed the Morrill Act, introduced by a senator from Vermont. The legislation provided for grants of federal land to states willing to establish a public university with a focus on agriculture. Known as "Land-Grant" institutions, these new centers of research, expanded by the addition of historically black and tribal institutions of higher learning, can now be found in all 50 states.
In that same 46-day period, while the future of the Union was in doubt, President Abraham Lincoln and the Congress also agreed on the establishment of the U.S. Department of Agriculture (May 15, 1862), and the passage of the Homestead Act (May 20, 1862), which provided for ownership of 160 acres, without cost, by individual farmers who would work the land.
These three visionary governmental initiatives created the amalgamation of family farms, research centers, extension services and a steady flow of educated graduates and specialists. Together, and abetted by critical private sector innovation, these elements created a system of agricultural production that uplifted successive generations of increasingly well-fed and well-nourished Americans, and in the 20th century became the envy of the world.
To mark this anniversary, the Association for Public and Land-grant Universities (APLU) held a celebratory conference in Washington last Tuesday that appropriately drew an array of impressive speakers including Bill Gates, Secretary of Education Arne Duncan, and Secretary of Agriculture Tom Vilsack. I was there to present the World Food Prize Norman Borlaug Medallion to the land-grant institutions, for their central role in bringing about the "single greatest period of food production and hunger reduction in all human history."
In my remarks, I reflected that the World Food Prize founder, the late Nobel Peace Prize laureate Dr. Norman E. Borlaug, could be considered the most significant product of all three of those historic decisions. Known as the man who "saved more lives than any other person who has ever lived," Borlaug was raised on a Homestead Act-type family farm in Iowa, was hired for his first job in the Forest Service of USDA, and received a Ph.D. in plant pathology from a land-grant institution (the University of Minnesota) and was on the faculty of another (Texas A&M).
With his "land-grant" degree in hand, Borlaug went to Mexico in 1944 where he developed miracle wheat, which he then took to India and Pakistan as they were about to face a devastating mass famine in the mid-1960s. As those countries adapted Borlaug's approach to agriculture, thus averting this human catastrophe, the Green Revolution was born.
It is particularly interesting that of the 36 individuals who have received the World Food Prize -- known informally as the "Nobel Prize for Food and Agriculture" -- over the past 25 years, fully one-half have a direct connection to a land-grant institution.
There are other especially prominent agricultural heroes with links to the land-grant institutions and USDA who also deserve special mention. Among them is Henry A. Wallace, the graduate of Iowa State University (the first ever public land-grant institution), who established Pioneer Hi-Bred International after developing hybrid corn, and who then led USDA through the turmoil of the Depression as secretary of agriculture. Another was George Washington Carver, whose years of dedicated service and research made Tuskegee University a beacon for agricultural achievement during the first half of the 20th century.
While our foundation was honoring the land-grant institutions for their exceptional achievements over the past 150 years, the most significant impact of this system may lie ahead. The APLU Morrill Act conference came one month after the Chicago Council for Global Affairs sponsored a conference on global development, as a precursor to the G-8 summit. At that earlier event, President Barack Obama was joined by three African leaders and an array of international experts in highlighting the Feed the Future initiative, which Secretary of State Clinton and USAID Administrator Rajiv Shah have built over the past three years. During that conference, one of the speakers urged all in attendance to think of one "Big Idea" that might serve as the model for ensuring that Africa could achieve the promise of the Green Revolution in the coming decades.
As I sat there I thought to myself, it just may be that the model created by President Lincoln and Senator Justin Morrill -- of family-owned farms, government-sponsored agricultural research and extension services, and land-grant-like educational institutions -- might just be a model worthy of emulation to attain that goal.