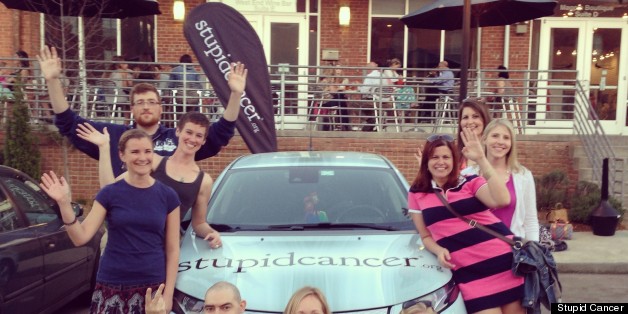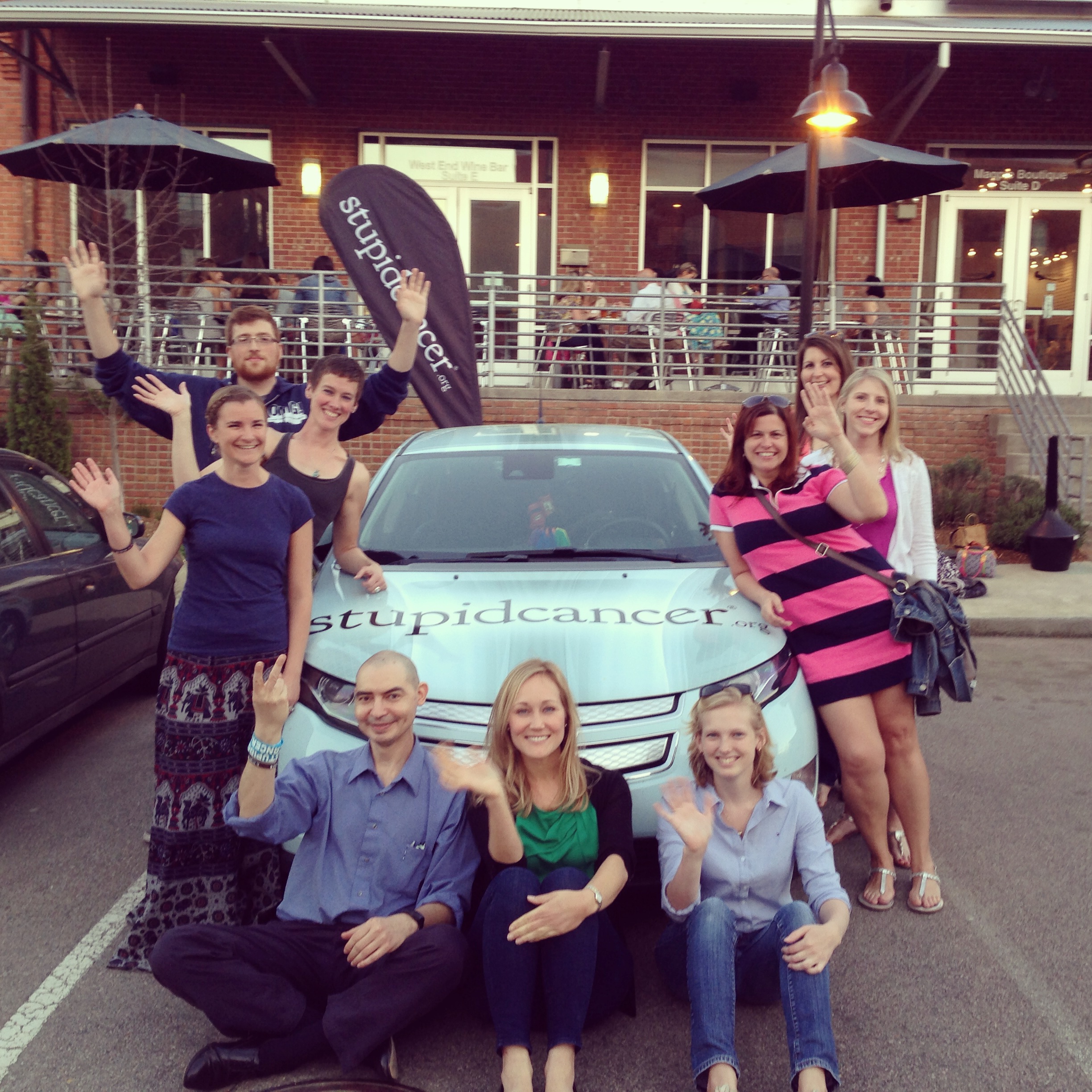 On April 9th, 2013, I loaded up the trunk on a brand new Chevy Volt and traveled from Long Island to Manhattan in search of my Stupid Cancer Road Trip co-pilot and partner in crime, John Sabia. This wasn't our first encounter with a car primed for coast-to-coast travel bringing awareness to the young adult cancer cause.
Anticipation for this year's road trip has been growing for months. We knew that repeating what we had done on the 2012 Stupid Cancer Road Trip wasn't an option and that we had to up the ante.
In the past year, we've formed a great partnership with Cancer Treatment Centers of America. We have a common goal of improving quality of life and survivorship for young adults affected by cancer. When planning the route for 2013, it made perfect sense to hit four of their facilities, including Philadelphia, PA, Newnan, GA, Tulsa, OK, and Phoenix, AZ.
Once we had our path set, we were able to plot out our agenda, including nightly meet ups in each city as we made our way from Boston to San Diego before arriving at OMG2013.
We officially kicked off the road trip on Thursday, April 11th and began our descent down the East Coast before heading west. Our route was more central United States than it was in 2012, and we spent time in new places like Tulsa, Memphis, Wichita, and Denver to name a few.
The 2013 Stupid Cancer Road Trip was characterized by new connections. We had the honor of meeting so many new survivors, caregivers, and health care professionals who found out about our trip via social media. We cast a much wider net these days, having almost 60,000 more followers on Facebook than we did the year prior. We also had the support of our amazing friends at General Motors, Cancer Treatment Centers of America, Millennium Pharmaceuticals, and Klick Health.
In San Diego, we met up with the local community of Chevy Volt owners who were passionate about the environment and sustainability. It was a serendipitous meeting as they all were affected by cancer in one way or the other. They're our newest advocates, spreading the word that young adults can and do get cancer.
One of the best parts about my job is observing the meaningful conversations that take place when you put a group of people affected by young adult cancer in the same room together. People have so much wisdom to share with one another, and it's incredible to be apart of.
Every year, the Stupid Cancer Road Trip is punctuated by the OMG Summit. It's Stupid Cancer's annual conference for young adult cancer survivors, caregivers, healthcare providers, and anyone passionate about the cause.
Following the success of OMG2012, this year is shaping up to just as amazing. We have 63 speakers and 36 sessions over 3.5 days. We'll be discussing things that affect young adults affected by cancer such as fertility, employment, legal issues, relationships, sexuality, advocacy, advocacy, and progress.
We also have evening and networking receptions planned for survivors to connect by diagnosis, location, and interests to bolster community and end isolation.
Looking back at the past 12+ days on the road, and forward to this weekend's festivities, I am incredibly thankful and humbled to know so many amazing people who have become close friends.

Stupid Cancer's 6th Annual OMG Summit kicks off Thursday April 25 at the Palms in Las Vegas.