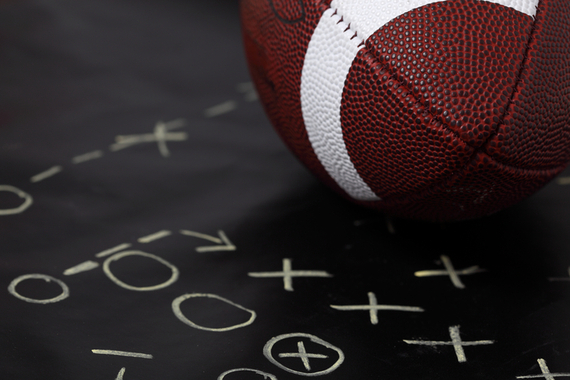 Thursday Night Football got an unexpected new home this season: Twitter. Earlier this spring, the social media platform famed for 140-character comments announced it would be teaming up with the NFL to broadcast ten games, throwing its hat into the live sports streaming arena. If you haven't checked out a game with Twitter yet, maybe you should - it may be a tipping point that marks an interesting shift in the way we watch sports and other live video content.
 
While the first Thursday Night Football stream got off to an underwhelming start, with just 2.1 million viewers tuning in to watch the New York Jets beat the Buffalo Bills, Twitter has since seen a steady uptick - growing its audience by 31% to about 3.1 million viewers per game. While the verdict may still be out on whether or not the Twitter-NFL partnership is a success, there is one group that seems to be pleased with the partnership - football fans.
 
Tweets shared during the first three games were overwhelmingly positive in terms of feedback on Twitter's live stream. In fact, fans enjoyed the experience enough that the social media site actually had users complain they missed having this viewing option during a streaming bye-week on September 28. This early feedback may be an indication that Twitter is on to something--and it might provide insight into why the NFL selected the social network as a partner. Especially considering that Twitter wasn't even the highest bidder on the rights to Thursday games, it seems the NFL is specifically interested in exploring the unique content delivery experiment that Twitter's social platform can provide.
#TNF will be back streaming LIVE on Twitter next week: @AZCardinals vs @49ers. Tonight, catch the @MiamiDolphins vs @Bengals on NFL Network. pic.twitter.com/mUmPDxKsne

— Twitter (@twitter) September 29, 2016
Here's where the tipping point comes in -- as Twitter continues to test out its foray into live sports streaming, the positive reaction of fans demonstrates the power that social networks and OTT providers have in redefining how sports content is delivered.   Both advertisers and the deliverers of this content, which now includes social networks and Over-The-Top content platforms, are beginning to shift this model in ways that cater to the sports fan. Streaming platforms do not need to take up an entire television screen with a commercial break to engage fans. By creating a multi-device viewing experience - engaging users on their phones, tablets and computers - and providing live updates and notifications based on the action happening in the game, social networks and OTT providers can engage with viewers in real-time, while the game is still being played. Streaming content gives providers a new avenue to reach their target consumers and gather more information on their preferences without complete interruptions that are currently weighing down the sports viewing experience through traditional TV sets.
 
Sports content presents a unique opportunity for social media platforms because it provides an avenue that not only encourages fans to engage with the games being aired, but also to interact with other fans, players, leagues and so on - and it allows them to do this in a very impactful way.
 
Sports content delivery is an experiment that has only just begun.
 
So what's next? In the next decade, we will see a growing overlap between the physical and digital worlds. Virtual reality is one element that social networks and streaming services could use to completely change how fans watch sports. Enjoying the experience of sitting at the 50-yard line from the comfort of your living room could be enormously appealing to sports fans.
 
Fans are not the only ones who stand to benefit from VR - it also presents a huge opportunity for sports teams, leagues and broadcasters. One early example of this comes from the Golden State Warriors organization, who put virtual reality cameras in one courtside seat, enabling them to sell a "season ticket" many times over to multiple fans.
 
As sports fans continue to demand a more engaging and personalized viewing experience, it will be interesting to see how Twitter and other providers adapt. Ad-heavy TV network games will increasingly become a vestige of sports viewing past, as social networks and streaming services look to usher in the next generation experience that puts fans even closer to the action.
Kent Steffen is the president of global content strategy for CSG International.