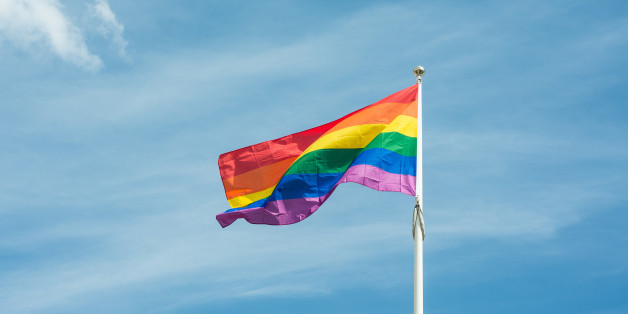 Co-authored by Michael Guest, Senior Advisor to the Council for Global Equality and the first openly gay, Senate-confirmed U.S. Ambassador (to Romania, 2001-04).
Since our country's founding, American presidents have time and again appointed special envoys to respond to particularly challenging human rights and foreign policy crises. In recent decades, President William Jefferson Clinton sent George Mitchell to broker peace in Ireland, President George W. Bush appointed special envoys to focus on genocide in Darfur, and President Barack Obama has commissioned an Ambassador-at-Large for Global Women's Issues to ensure that women's rights are fully integrated into all aspects of U.S. foreign policy. Congress has also established Special Envoy positions to respond to concerning global trends, as when Congress recently passed an act ordering the State Department to monitor and respond to anti-Semitism abroad.
The latest challenge worthy of a special American agent is the alarming trend of governments -- in Uganda, Nigeria, and Russia, among others -- persecuting their LGBT populations. That is why we strongly support a bill, introduced on June 13 by Massachusetts Senator Ed Markey, to establish a new Special Envoy for LGBT Rights at the State Department. The proposed position would signal our country's concern about increasing violence and discrimination against LGBT people and give the president a crucial tool for addressing a sad deficit in democratic and human rights standards abroad.
Over the past few years the State Department's human rights reports note scores of well-documented abuses against LGBT populations in over 100 countries around the globe. In the first months of 2014 alone, the trend of governments wresting away rights of LGBT people is nothing short of alarming.
A law passed earlier this year in Uganda has further criminalized LGBT people as well as organizations that defend LGBT rights and those who provide crucial social services such as health and housing. Its impact is already clear. Gay Ugandan organizations are being pushed, undemocratically, out of civil society. Gay and lesbian citizens are being driven underground, no longer able to access HIV/AIDS treatment. Many LGBT citizens have fled the country.
In neighboring Nigeria, a similar law already has given rise to vigilante violence. Gay men have been dragged out of their homes and beaten with nail-studded whips and clubs. What was once a generally tolerant country is now poisoned by fear.
The situation in Russia is no better. LGBT people are at the heart of President Vladimir Putin's crackdown on democracy. New, broadly worded anti-LGBT laws now face gay and transgender citizens with a Hobson's choice between the closet and the jail cell. A law now under consideration would strip children from their gay parents, devastating families and homes.
This is to say nothing of the dozens of countries where Pride parades and other public LGBT gatherings have been banned, an abridgement of basic freedoms of speech, assembly and expression.
Our organizations approach these issues from a human rights and social justice perspective. We believe that there is a moral imperative to combat discrimination and injustice against minority populations and to support the needs of every individual, including those who are LGBT.
We believe human rights are universal. We believe in the power of America's democratic ideals to bring about justice. And we know that what governments in Nigeria, Uganda, and Russia are doing run counter to both international law and universal norms.
The special envoy position proposed by Senator Markey embodies these beliefs. Like similar State Department positions focused on religious freedom and gender fairness, the new envoy's mission would reinforce the understanding that every human being is entitled to respect and fair treatment.
A special envoy could help hold governments accountable for safeguarding each citizen's right to equal protection under the law. He or she could work with like-minded governments to encourage that understanding.
The new State Department position also could play a larger role in promoting U.S. interests abroad. We know, after all, that countries that respect the rights of their LGBT citizens tend to have stronger democratic institutions, and make better economic and political partners.
Indeed, by partnering with American citizens and organizations with ties to particular countries, as well as with like-minded countries, the envoy could help other governments understand how LGBT injustice negatively impacts broader bilateral relationships -- whether commercial, philanthropic, or political.
Over five years, the Obama Administration has developed a range of positive diplomatic tools that can be used in countries where attitudes toward LGBT people are progressing. These include police training, developmental programs, and exchange and speaker programs. Each tool is useful, but only in countries that want to move forward in improving their domestic human rights protections.
We need autocracies and failing democracies alike to understand that they cannot scapegoat LGBT citizens to distract from their own shortcomings. We need them -- and their publics -- to understand that while religious belief is to be respected, it cannot supplant a government's obligation to provide each citizen with equal protections under the law. We need these governments to understand that every individual, empowered or not, is entitled to basic human rights.
The special envoy position proposed by Senator Markey is essential to shaping these understandings. It could speed the Administration's ability to fashion and coordinate a more consistent and effective response to anti-LGBT developments in countries like Uganda and Nigeria. And it falls squarely within our country's historic attachment to advancing fundamental freedoms.
Universal values and important U.S. foreign policy interests are at stake. We are committed to the bill's speedy passage, and urge that there be clear, bipartisan support.