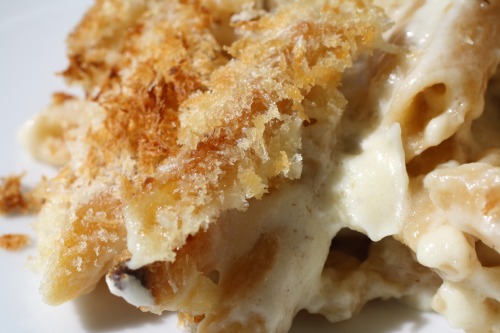 Perhaps like many first generation Americans, Thanksgiving is a time to remember where we came from. What I love most about our Thanksgiving is the mix of people and places that sit around the table. We have the English-speaking contingent, and the French corner. And I'm not sure which is more thankful to be American on Thanksgiving. What I love about America is that everyone had a reason to come here. For some of my relatives it was freedom, for others it was safety, and for others it was love. No matter what the reason, they came to America to fulfill it, and they all found what they were looking for. So while they may have come here for a million different reasons, they are all thankful for one thing: to be here, in America, on Thanksgiving. And as for me, the first in my mom's family to be born in the States, I am thankful that after so many years abroad, I am finally back home to partake in the most Franglais feast ever known to mankind: my family's Thanksgiving.
Of course, when you are a proud American hailing from another land, you can't help but mix in your heritage with the American traditional standbys. Instead of green bean casserole, we do buttered haricots verts. And no Thanksgiving goes by without my mom's famous Dauphinois potatoes. But this year, I was inspired by a sandwich I see everywhere: turkey, cranberry, and brie. The perfect combination on bread, so why not on a Thanksgiving plate? To go along with the perfect roast turkey and cranberry sauce comes my macaroni and brie: harvest-hearty whole grain penne enveloped in a thick brie cheese sauce. It is mild and creamy and hearty, a little bit American and a little bit French, with a hint of holiday nutmeg. Absolutely perfect with lean roast turkey and sweet-tart cranberries.
I know the point of tradition is that it doesn't change, but I don't know if there will be room for Dauphinois on this year's table! But there will always be something French in my Thanksgiving. It's important to remember where you came from, to be happy where you are.
Macaroni and Brie
serves 6
INGREDIENTS
1 pound whole grain penne
4 tablespoons unsalted butter
¼ cup all-purpose flour
4 cups whole milk
1 13.5-ounce wheel of brie, rind removed, cut into chunks
Freshly grated nutmeg
Fine sea salt
Freshly cracked black pepper
⅓ cup white or whole-wheat panko crumbs
PROCEDURE
1. Preheat the oven to 375°F. Bring a large pot of salted water to boil. Cook penne ⅔ of the way through, and then drain. My pasta said cook 9 to 10 minutes; I cooked it 6 to 7.
2. In a wide braising pot, melt the butter over medium heat. Whisk in the flour, and cook for 2 minutes, until the mixture foams and just begins to turn golden. Whisk in the cold milk in a steady stream. Increase the heat to medium-high, and continue whisking the sauce for 5 minutes. The sauce should be thick enough that if you dip a spoon in the béchamel and run your finger down the back of the spoon, the sauce stays separated.
3. Add in the brie, and lower the heat to low. When the brie has melted, add in nutmeg, salt, and pepper to taste. Stir in the penne until well combined.
4. Pour the mixture into a buttered square baking dish. Top with panko and a few dots of butter. Place the baking dish on a rimmed baking sheet and cook 30 minutes, until bubbling. Then, place under the broiler until the panko is golden, another 3 to 5 minutes. Let rest 5 minutes before serving. Serve hot.