My Uncle, Mark Adler, who lived on and off the streets for 30 years and was the inspiration behind the Homeless GoPro Project, would have been 61-years-old today. He passed away in 2004.
Since the first moment HGP began -- as an idea last November, as a single film session in January, as a side project in April, and as a full-time pursuit for the last few months -- I have asked at every step of the way:
Would this have helped Mark?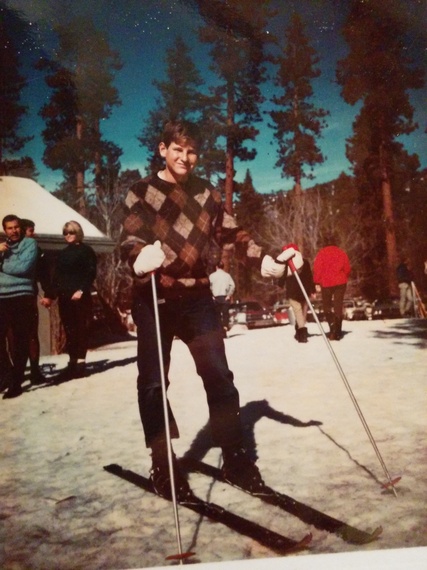 When we started this project, we imagined that there would be some valid concerns and some not-so-considered criticism. By putting "homeless" and "tech workers" and "wearable cameras" in the same sentence, concerns of exploitation and voyeurism quickly come to the surface as memories of past gimmicks and not-so-distant-past ill-considered initiatives arise. Understandable.
We knew that if we were to do this project, we would need to do it right.
And so my team and I have taken extreme care at every step of this journey to ensure that the work we do is beneficial: to the homeless volunteers and their families, friends, and networks, to the non-homeless volunteers, to the partners, to the local communities, and to our audiences.
I'm proud of the work we have done and continue to do to do this project right. Not perfect, far from it, and still early. But right in our approach, in our actions, in our learnings, and in our impact.
We think of the 12 homeless autobiographers we have worked with thus far, and the positive impact we have already had in terms of self-esteem and motivation, information needs and storytelling, empathy building and relationship building.
We're excited to grow impact even more in the months ahead through online direct donations to our autobiographers, closer information sharing with partners, and donated essentials we will be disbursing in our #100stories across America road trip, which is already over 30 percent funded by 162 Funders on IndieGoGo.
We think of the partnerships we have formed and continue to develop with many incredible service providers: to nominate homeless autobiographers who are eager to tell their stories, to help improve their service provisioning through better feedback loops, and to build their capacity to tell stories of their service recipients.
The tacit paternalism in some corners of Silicon Valley cannot stand up to a reality that is far more complex, nuanced, and interesting than binary. We do not assume we know an app will be beneficial to 1 billion people we hardly understand; instead, we start by elevating individuals' stories. We have learned this from our partners.
We think of our pre-screening process, which we co-designed with homeless service providers and homeless individuals, among other partners. We think of our group filming process, which prioritizes the safety and well-being of our homeless autobiographers and other volunteers. We think of our openness and desire to interact, as evidenced by our thorough and expanding FAQ.
We think of our team, comprised of exceptionally talented people who are good, smart, fun, hardworking, and considerate, with backgrounds in theater, sociology, film, nonprofits, tech startups, social justice, law, social enterprise, academia, and homeless service providers. People who focus on value before fame, design before polish, people before potential.
We think of how we have been received. This includes the press: we think of how the vast majority of the media coverage is wonderful and thoughtful. But more importantly, we think of the 300+ messages we have received from people all across the US and the world who have written to us to share how homelessness affects them and their neighbors, and how many ask to get involved by capturing footage locally, signing up for a Coffee Chat, or simply spreading the word.
We think of how, at ever step of the way, we continue to ask the most personal of questions: would this have helped Uncle Mark?
Or perhaps more importantly: we pre-interview every potential homeless volunteer and every potential homeless volunteer pre-interviews us, and we discuss whether this project would help them. If it's a fit, great. If it's not a fit, great - we find other ways to help them tell their story if they wish. As our first autobiographer Adam put it, "people ask 'what are you doing putting a camera on a homeless guy?' Well guess what folks? I'm putting a camera on myself."
We are acutely aware that each of our homeless autobiographers is someone's brother, sister, son, daughter, father, mother, neighbor, and friend. Everyone is someone's somebody.
And so I'm proud that today, on what would have been my Uncle Mark's birthday, I can look at the work we have done thus far and know that we are honoring my uncle and our homeless neighbors well.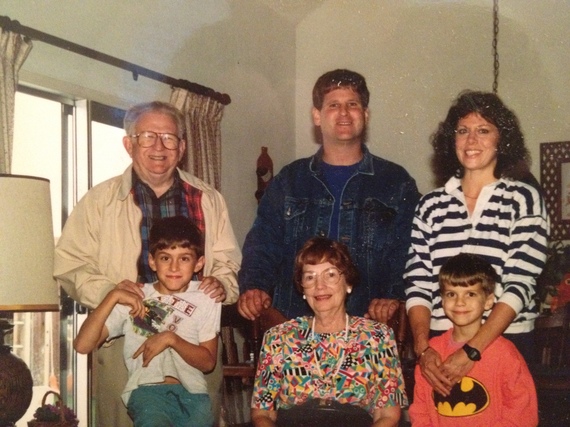 Mark is back row, center. I'm front row, left.