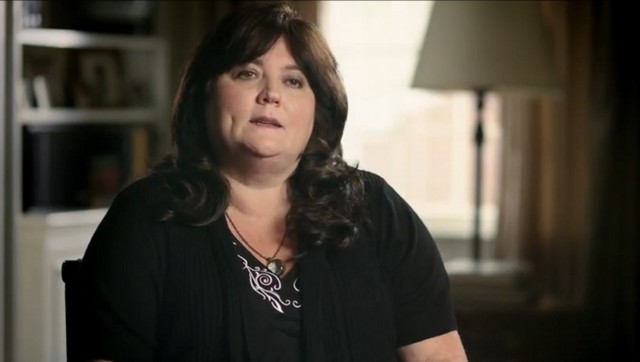 Americans for Prosperity, the free-market group backed by millions from the Koch brothers, are recycling an anti-public health care ad they ran in 2009 that was thoroughly trashed at the time for its loose interpretation of fact.
In 2009, a TV spot was put out by a sub-group of AFP calling itself "Patients United" that told the story of a Canadian woman named Shona Holmes who, facing a life-threatening brain tumor, opted to go to a private clinic in the United States for treatment.
Patients United used Holmes' story at the time to argue that the U.S. private health care system was far superior to the Canadian government-run health care system. You can watch the 2009 ad here, where Holmes claimed that the Canadian health care system would have left her to die.
The ad was met with a ton of critique, even warranting a rather thorough Wikipedia entry. It turned out that Shona Holmes did not have a life-threatening brain tumor as the ad claimed, but instead a benign cyst on her pituitary gland which are not true tumors, as Ottawa Citizen investigative reporter Julie Mason reported.
Mason wrote at the time:
There's no doubt Holmes had a problem that needed treatment, and she was given appointments with the appropriate specialists in Ontario. She chose not to wait the few months to see them. But it's a far cry from the life-or-death picture portrayed by Holmes on the TV ads...
Flash forward to this election cycle and Americans for Prosperity has a new ad featuring none other than Shona Holmes telling the same story that was debunked in 2009.
The AFP is hoping we have a short memory.
But someone sent me an amazing post yesterday about Shona and the AFP's 'truthiness' written by a Canadian named Ian who has an actual life-threatening brain tumor that he describes as:
... a brain stem tumour that has spread throughout the area around my brain stem, around my throat, below my nose, on my spinal chord and flopping around next to my carotid artery.
Ian's story is a sad one, but it tells of his experience with both the Canadian medicare system and the U.S. private system. Ian was sent to to a U.S. hospital because Canada did not offer the very complicated treatment procedure he needed -- the Canadian Medicare system paid for Ian's treatment at the U.S. hospital.
Ian writes:
It will probably kill me [the tumor], not now, but someday. But more importantly, I'm alive because of our Medicare system. Friends I made during treatment in the States didn't have Canada's options. They died. Let me tell you about that.
Ian goes on to tell a story of a U.S. system where fellow brain tumor patients spent their time pleading with U.S. insurance companies for just one more week of treatment. The friends Ian made at the hospital had to leave treatment early because they had run out of money and the insurance companies would no longer cover the procedure.
Ian is still alive. But his friends are dead. And Shona is still alive which I am equally grateful for because her story is also a sad one and I am so happy to see that she came through her own health condition.
But there's no excuses for AFP because they know that Shona's story is much more nuanced than they make it out to be in their new TV spot. AFP also knows that if they spend big bucks on TV spots, that regardless of reality, Shona's story will become fact in the minds of voters.