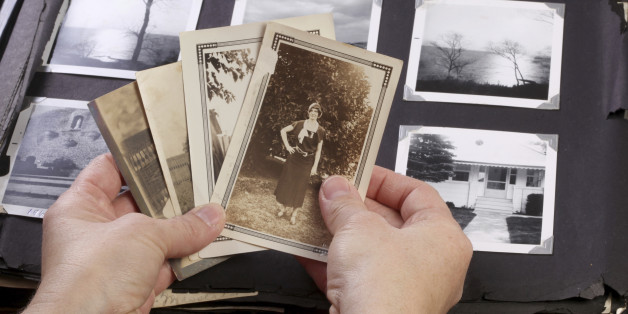 Just a few months ago, on March 7, my mother died unexpectedly after a brief illness. I was distraught, of course, and anxious: As executor of her estate, I needed to wrap up her affairs and manage the expectations and wishes of 22 family members and friends who were heading to my house to gather, grieve, and to go through her things.
"Don't let things get messy," my late father had said in preparing me for this day before he died several years ago. Dad, a corporate finance executive, wasn't just talking about organizing and sharing funds or assets that could be turned to cash. He wanted an orderly distribution of the personal property my mother left behind in her nine-room house, 20 minutes from my own. It was jam-packed with sentimental heirlooms -- some valuable, some not -- collected and cherished over the 84 years she lived.
This, I feared, was easier said than done as a colorful cast of emotional mourners, aged 5 to 65, headed to our South Carolina town for three days to say goodbye to Mom, or "mum mum," as she was known to most. After the memorial service, everyone was interested in going through her house and garage, rummaging through her belongings, and claiming them -- from the gold jewelry to the golf cart. I hoped things would go smoothly, but I imagined the whole thing could form the basis for a new, really bad reality TV show.
My father was watching. It was my job to keep things fair and positive. That meant establishing some order to this process. Even though I am the owner and CEO of a growing marketing business with more than 20 offices and 600 employees, I'm not big on planning or process. I prefer spending my time working on the creative and strategic side of business. Yet, as I thought about managing all of the family members and emotions headed my way, I decided to apply some discipline and rigor to the flow of events and the distribution of her things.
The first thing I did: establish headquarters and create an agenda. We would use my house as a 24/7 home base. My wife and I made sure it was fully stocked with food and alcohol. We pulled out the Legos and turned on the pool heater so the kids in the group would have plenty to do while the grownups gathered. We made sure we had a written schedule of events that included time for tears and for laughter as we remembered Mom.
Next up? I changed the locks on Mom's house. This was controversial but done in the interest of fairness to all. I wanted to make sure everyone had a chance to select a meaningful heirloom or a useful piece of furniture. No one was going in alone. We were all going to enter Mom's house together -- as a team, as a family. Locking the house removed the possibility of any finger pointing later on. It meant no one could say "he took that" or "she already has one of those." I would be the only person anyone could blame.
Now, how to orchestrate a fair and balance distribution of the contents of Mom's house among 22 of us? We all get along pretty well but, as in all families, there is a lot of history, including some bumps and bruised feelings. Emotions were running high; conflicts were likely.
Everyone gathered at my house the evening before we planned to enter Mom's place. As I listened to the conversation that evening much of the focus was on her material possessions. We spoke of the things we remembered from being in her home: a painting, a table, a lamp, a vase. Something was missing, and that something was meaning -- the memories.
I pulled an idea from a brand discovery workshop we often run at our agency when we are looking for core brand truths. I distributed blank paper and pencils to everyone in the family and asked each person to write down three meaningful items that reminded them most of their grandmother, or great-grandmother, or mother-in-in law, as the case may be. Call them the "mum mum" truths. Each person was given a few hours and then asked to informally present and discuss their memories and the items they wanted from her house.
This "presentation" was, perhaps, the highlight of our 72 hours together. It created a wonderful, cathartic, lively conversation among young and old, with everyone sharing memories and stories -- some were new or unknown to the rest of us. There were stories about the items, many of them simple and of little monetary value, family members coveted.
My daughter, Alexa desired one thing -- a fancy butter dish. Why? Because whenever she was at her grandmother's house, a meal or snack was served on the finest china and crystal, and there was always a butter dish. And as she pointed out, my mother used more butter than anyone we knew.
My nephew, Scott, requested his grandmother's jazz CDs. Sure, he could have downloaded the music, but he and my mom shared a mutual love of jazz and they often listened to this music together. Indeed, he had introduced her to many new musicians. Who knew?
My niece, Jessica, wanted her knitting needles. Her grandmother made sweaters, blankets, you name it, and Jessica, who is in the fashion industry, and decided she would give knitting a try. Mum mum's needles, certainly, would bring her good luck.
My son Ryan requested Mom's golf cart. He pretty much learned to drive in it. When he was young, his grandmother let him use it to tool around the neighborhood.
There were almost two dozen people and, amazingly, no duplicate requests.
My rationale for this exercise was originally motivated by fear, a fear of 22 of us rummaging through my mom's house grabbing things, squabbling over items, etc. But, in reality, there was nothing to worry about. Dividing Mom's property wasn't messy. It was memorable -- in a good way.
Now the dining set where we enjoyed many wonderful family gatherings, as this one turned out to be, is at her first grandchild's home where it will be enjoyed by his family for years to come. A chipped, ceramic cookie jar is now a piece of art resting prominently on a shelf in another grandchild's Southern California home. And my daughter reports she is one of few people her age with a sterling silver butter dish in her refrigerator.
Me? I ended up with all the photos -- about 10,000 pictures and slides going back to my great-great grandfather. Putting order to a different kind of chaos, I hope to produce a digital record of our family and our best times together which, ironically and thankfully, will include the three days we gathered to say goodbye to Mom.