This week, I attended a terrific event at George Washington University called RecruitDC which brought together recruiters from the DC area to discuss current topics and trends in recruiting. I attended because two of the breakout sessions had a focus on hiring veterans, and as an added bonus, I had the privilege of hearing one of the most inspirational, motivational, and inspiring keynotes I have ever heard. It was given by Colonel David Sutherland.
Colonel Sutherland gave a powerful presentation on why it is up to the community at large to not only recruit, but train and integrate veterans into the workforce and community at large. A common theme in Colonel Sutherlands address always came back to just how "Phenomenal" these warriors are, and if given the chance and training, they would thrive in any situation. Colonel Sutherland discussed the Warriors Ethos: I will always put the mission first, I will never accept defeat, I will never quit, and I will never leave a fallen comrade. He went on to tell stories about soldiers who served with and for him who were shining examples of the ethos, and how veterans would bring those same values to the workforce. When you look at what these men and women have endured and volunteered to take on (much of what we civilians will never know and understand) it really comes as no surprise as to why they are exactly the kind of employees organizations should be fighting over.
We hosted a national virtual career fair again this week www.veteranscareerfair.com which brought together thousands of service members, military spouses, and more than 40 employers who represented more than 24,000 jobs. We are now even more inspired to do all we can to help as many veterans and military spouses as we can find employment with our employer partners. I would be remiss if I did not take a second to thank all the employers who support our 10,000 Jobs for Veterans and Military Spouses Challenge who have hired more than 4,000 in just over 2 months www.10000jobs.com It is them who are making the real difference in so many lives, and they are an inspiration to us all who value and recognize all that veterans and their spouses bring to the workforce. Here are the organizations who participated in the virtual career fair this week:
Aetna, Allied Barton, American Corporate Partners, American Red Cross, Arise Virtual Solutions, AstraZeneca, Boeing, Camping World and Good Sam, CBRE, Century Link, CHSi Middle East, Citi, Convergys, DaVita, Department of Defense CEW, Dish Network, Dr Pepper Snapple Group, General Motors, Graybar, H2H.Jobs, IAVA, IHG, IM Flash Technologies, Level 3 Communications, Lowe's, MOAA, NCO Financial, Northwestern Mutual Life, Penske Truck Leasing, Pfizer, Philips, PNC Bank, Progressive, Sears, Sodexo, State Street Corporation, Swagelok, The SI Organization, TSA, Union Pacific, Waste Management, and Xerox Business Services.
Each week, we will continue to feature one veteran or spouse who is currently looking for employment, and one of the military friendly employers who is involved in the 10,000 Jobs Challenge.
Meet Donald Ross: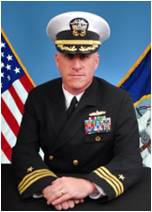 Branch of service - United States Navy
Rank- Commander
Highest level of education- Masters Degree (MBA)
Email-donald.allan.ross@gmail.com
It is our intent to connect all service members who are looking for work with employers who want to hire them, but we have a special focus on helping active service members find jobs before they become veterans; therefore we are highlighting Commander Ross who is not leaving the service until November 2012. He is an example of how a transition should work as it is always easier to find a job when you have a job. We encourage all active duty service members to start thinking about employment after their service ends at least 6 months before they separate.
Commander Ross is open to relocation, and has an interest in the following fields
Logistics, Program/Project Management, Procurement, Fleet Management, and is also open to exploring other opportunities. We asked Commander Ross why an employer should consider him, and here is his response:
" I would make the ideal employee because I am not looking for just a job. I am looking for a career. The Navy has refined in me their core values of Honor, Courage and Commitment, and I will bring those values with me to my new employer, I will be dependable, honest, the model of integrity, positive, proactive, ready-willing and able to work. High paced work environment would not be a problem and I know how to use "down time" productively. The transition to non-military employment is something I look forward to as a challenge and with anticipation. I don't think I fit the rigid military person sometime stereotype some may have. For me, it has always been about accomplishing the mission and building a team that will make that happen. "
Please get in touch with Commander Ross via his email above if you have an interest in speaking with him about opportunities with your organization.
Meet Progressive Insurance: www.progressive.com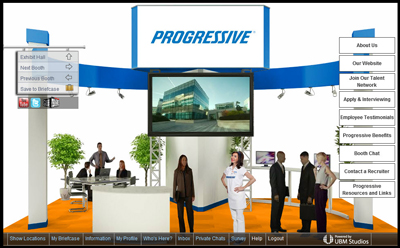 We asked Progressive why a veteran or military spouse should consider them as their next employer:
We are a GI Jobs Top 100 Military Friendly Employer for the third year in a row. We currently have almost 400 openings across the US. The majority of our roles help us provide great service to our customers in our Customer Service Reps and Claims Adjuster roles. We also are always looking for strong talent to join our IT and Analyst groups as well.
Being a part of a passionate and talented team. At Progressive you are surrounded by a smart and creative team who are passionate about what they do. Our folks have a deep-rooted devotion and care for the success of our business and the satisfaction of the customers we serve.
Innovative atmosphere: We dare to be different; always looking for new ideas and openly sharing the lessons of success and the lessons of failure.
A great work environment: Flexible work arrangements, casual dress, supportive environment, on-site clinical care and fitness centers, ways to give back through volunteering, company matched charitable contributions and corporate sponsored community outreach programs.
If you are a veteran or military spouse looking for employment and have an interest in Progressive, you can visit their virtual booth in Milicruit by registering at www.veteranscareerfair.com
Until Next Week, Cheers and enjoy the Memorial Day Weekend!