With the war in Afghanistan continuing to wind down, more and more men and women who currently don the Nation's uniform find themself wondering what life will be like after serving. You would think after multiple deployments, finding a job after leaving the military would a non-issue, but sadly, that is not the case for far too many.
While the unemployment rate for veterans is lower than the national average (currently 6.6 percent) far too many wind up having to take part time work, jobs they are over qualified for, or in many cases, not having a job at all. There is a wide variety of programs in the public and private sector to assist veterans in finding meaningful employment, and there is more of a focus now on helping transitioning service members prepare for life after serving as it relates to employment, but much more needs to be done. As the saying goes, it is much easier to find a job when you already have one, and that rings true for the soldier as it would for a civilian.
Last year, as part of the VOW to Hire Heroes Act, the Transition Assistance Program was redesigned to assist those leaving the military in their transition. Now every service member who prepares to leave active duty is required to go through a 3 day workshop on employment that will assist them in resume writing, interview preparation and more, but that does very little to actually put them in front of actual employers.
On June 27th, Veteran Recruiting Services, and more than 30 leading U.S employers will host a virtual career fair just for soldiers who are stationed in Kuwait. The VRS virtual career fair will allow the service member to meet and interact, in real time, with employers back home, but while they are still in Kuwait. They can chat live with recruiters, view/apply for jobs, and network with fellow service members in the networking lounge, and all that is needed is a computer and internet connection.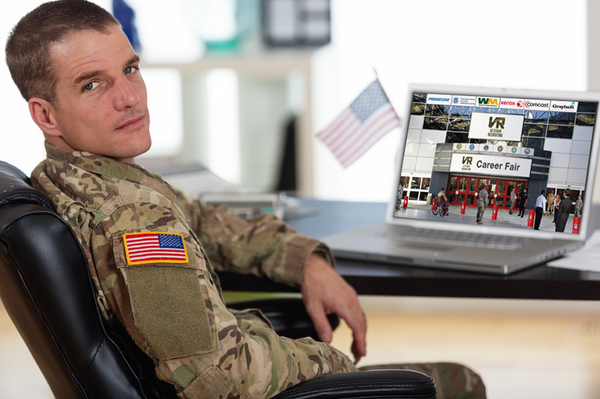 Since September 2011, more than 24,000 veterans have been hired by the employers who participate in the VRS virtual career fairs, and recently, VRS has launched the VetFriendly 50,000 Jobs Challenge to assist at least 50,000 more. I encourage all service members who will soon find themselves leaving the military, and needing civilian employment to register today for the VRS virtual career fairs at www.veteranrecruiting.com