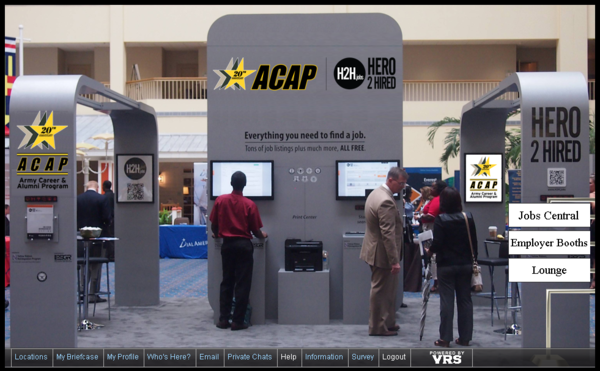 The effort to help the men and women who have served the Nation find employment can be seen almost everywhere across the country. There are hundreds of job fairs, a wide range of both public and private initiatives, and a tremendous amount of outpouring by the media to bring attention to the value of hiring veterans. Despite all these efforts, there are still far too many unemployed or underemployed.
To address the challenges many of the transitioning servicemembers face, the Army Career & Alumni Program-ACAP has partnered with Veteran Recruiting Services to host a virtual career fair for men and women still serving in Kuwait. This is a great way for them to meet with employers back home, and to start the process of finding a civilian career after serving, but without the need to actually be back on U.S soil.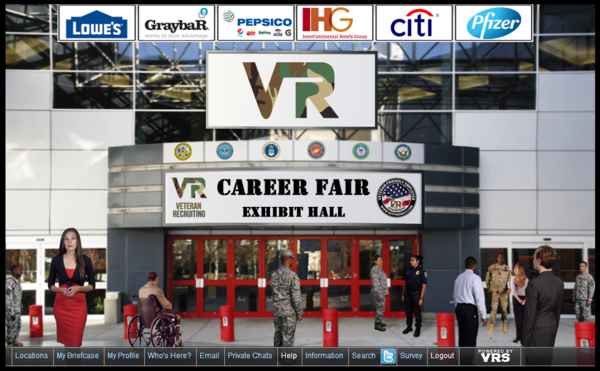 There are more than two dozen industry leading, military friendly employers signed on to participate, and several hundred service members already registered. Employers benefit from having first access to highly skilled, trained, and more than capable job seekers who would be ideal matches for many of their open positions.
Unlike a traditional career fair that requires the job seeker and employer to travel to a physical location, the VRS virtual career fair allows them to connect regardless of location. In essence, VRS brings the career fair to them.
Job seekers register at http://www.veteranrecruiting.com complete their profile, and have immediate access to the employer booths. During the virtual career fair, they can chat live with recruiters from each employer in their respective booths, and apply for their jobs in real time.
No veteran should have to battle for a job after serving and defending the country, and through events like the VRS virtual career fair, we are one step closer to ensuring that all who are looking for work have an opportunity to find it.