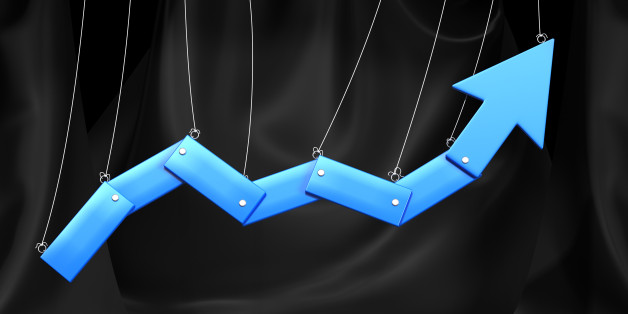 As women entrepreneurs, you have invested thousands of dollars this year attending multiple events, online and off, buying books, joining coaching programs, etc. that promised to increase your bottom line, when all they've really done is increase the size of your bottom from sitting in front of a computer screen waiting for the miracle that would take your business from zero to millions.
Every single year, you vow to make your business a success. You are determined to learn how to grow your online empire. You have a collection of other people's systems, processes, manuals and workbooks with a goal to review them "when you get home," where you will end up putting a rubber band around all the business cards you have collected and storing it all away in a box on the bottom shelf of your home office storage cabinet, never to be seen again.
Sounds like your story?
I can certainly relate, because it was mine for several years, until one day...
I will get back to what happened in a minute, but right now, let's uncover some reasons that most entrepreneurs fail online and what can be done to turn it all around.
Like most, I started out with this big vision of being in business for myself, banking thousands every day and living my ideal life. A zealot? Absolutely!!! I stayed online for hours at a time, watching the day slip away to night, listening to the success stories of others and wishing that could be me. I poured thousands of dollars into programs, systems and processes, all with the enthusiasm that each would work for me in my business and I, too, would be a success story.

Many women entrepreneurs give up when either their resources or their passion run out, and it's easy to do when you feel confused. Fortunately, I didn't give up, I figured it out, and this will help you do just that.
Here are three reasons women entrepreneurs fail online and ways to avoid it:
1. BSOS - Bright Shiny Object Syndrome. We all buy into the hype at one time or another, some more than most. There is plenty being offered online today that can truly help you to grow your business. But, there are still scammers out there, so beware.
Avoid BSOS by understanding you don't have to jump at every opportunity you see. If you decide to invest in a program, then do your due diligence. Learn as much as you can before you make the investment, and be sure there is a money-back guarantee. Another tip is to invest in programs that have a history of success and longevity. Be sure to ask for the numbers, resources and validations if none are presented.
2. Overwhelm - Being overwhelmed can be critical to your business success. It causes procrastination, stagnation and confusion. A way to avoid being overwhelmed is to have a day-to-day system in place for reviewing new materials, as well as organizing online tasks.
3. Training - There is a difference between being motivated and being trained. Much of the online hype is void of real training. It is filled with a lot of emotional triggers that provoke you to buy the product. Training, on the other hand, provides a systematic methodology for implementation and is a much more comprehensive process for deploying information.
A shameless plug here: Stiletto Women Business Owners Symposium is a series of live and online events (next one in Dallas, TX) that has a primary platform for training women entrepreneurs on business development strategies. No hype, just proven success methods that work trained by successful women entrepreneurs who can back up their reputation with quantifiable results.
You don't have to buy into the hype, be tricked, or listen to the BS...
By the way, back to what happened with my story. My big lightbulb moment came when I realized that all I needed to do in my business to have the success that I watched others having was as simple as creating my own blueprint. All I had to do was take the knowledge that I gathered over the years and sift out what worked for me. Take the time to organize and package it. This is what every successful person online is doing. You can do it, too!
***
Kim Harris, Creator/Visionary - Stiletto Business Strategies for Women Business Owners and the StilettoMovement2014. A seasoned entrepreneur and co-founder of a nonprofit organization, Kim helps women entrepreneurs connect and share value in online trainings and live events. She is the recipient of the Small Business Administration's Women in Business Champion of the Year Award and 2013 Small Business Influencer Nominee. Kim is a published author of several books and has helped women entrepreneurs procure hundreds of thousands in grants and sponsorships to further their purpose and mission. To become a speaker for the #StilettoMovement, email kim@smartstrategyforsuccess.com