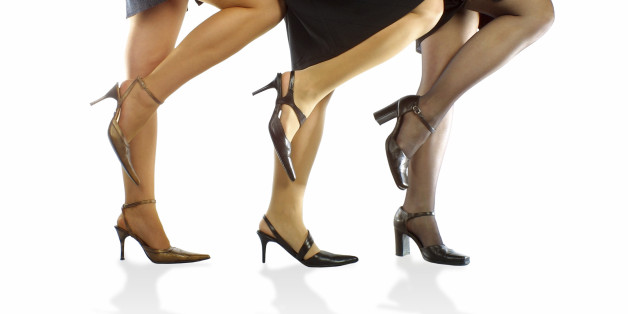 Smart women entrepreneurs usually achieve high-level success leaving a wake of failures that cannot be rebounded from, only lived. This woman invariably becomes a "bad-ass" in the sense that she is revered among her peers and male counterparts in business. Her vast knowledge, experience and drive is attractive and draws opportunities that otherwise would not be available. She is a woman that connects with other like-minded women to collaborate to make a bigger impact. This may be describing you!
Women are, and always have been, trail-blazers in the business world. I remember my first woman mentor who guided me in my younger career days as a local government worker. She protected me from a sexist manager who found it amusing to make comments about my breasts when no one was around. (Thanks to Anita Hill who stepped up, years later, to bring world-wide attention to sexual harassment in the workplace.) Before then, I endured insufferably at the hands of unscrupulous employers for the sake of keeping my job. My first mentor taught me to be strong, resilient and fearless in work and life. As the years continue, many more women role models step into my life to courageously guide me onto this path of entrepreneurship, bringing me full-circle into purpose and fulfillment.
"We've come a long way, baby!" The famous tag line marked the change in perception of women and became a mantra for those who transcended the stereotypes perpetuated by society.
Not only have the rules changed, but women are redefining success and creating companies that cultivate creativity, mutual respect and the right to be a "bad-ass" in business. The numbers don't lie! With women generating more than $1.4 trillion dollars in revenue in 2014, there is a markedly different attitude being demonstrated in our global economy, and although there are still uphill challenges of being a woman in business, there is no mistake that women are making a serious impact in the way we do business around the world.
There are countless movements that demonstrate the importance of making mobile ideas, ideals, and purposeful impact. One example is the #StilettoMovement2014, which creates a platform for empowerment speakers, coaches, and trainers to deliver their value from the stage and align with the core value of the movement's mission: to help women entrepreneurs succeed sooner, and with excellence. The StilettoMovement is about connecting, sharing, and learning how to be profitable and purposeful in business. The quest of the movement is to connect smart, strategic and success-driven women with valuable information that will transform them into stronger business leaders that will continue to carry the torch of global change.
I spoke of coming full-circle into purpose and fulfillment, and the journey to discovering and uncovering my place in this big picture of being a "bad-ass" in business. It meant and continues to mean having to survive all the missteps, mistakes, failures and faults as well as honing in on the value that contributes to the collective movement of women everywhere. It almost feels like playing a game of tag; connecting and acknowledging all the smart, strategic, and success-driven women that are now (and will become) a part of the StilettoMovement who are fulfilling their own purpose by sharing their value with the world from this platform. Women who feel a sense of responsibility in sharing and passing the torch of success to the generation of women that follow. Women who take all the experiences that have lead them to the pinnacle of their success and stepped up and out to help others achieve the same. Women like Norma T. Hollis, Donna Smith-Bellinger, Nadine Lajoie, Kelly Falardeau and countless others.
Now, it's time to say, "tag...you're it!"
Kim Harris, Creator/Visionary - Stiletto Business Strategies for Women Business Owners and the StilettoMovement2014. A seasoned entrepreneur and co-founder of a nonprofit organization, Kim helps women entrepreneurs connect and share value in online and live events. Recipient of the Small Business Administration's Women in Business Champion of the Year Award and 2013 Small Business Influencer Nominee. To become a speaker or sponsor for the StilettoMovement, email kim@smartstrategyforsuccess.com