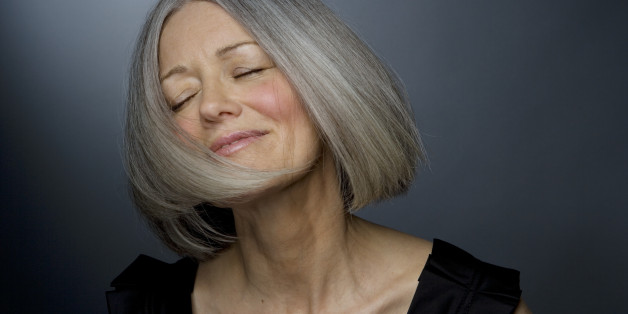 You may have read countless stories of triumphs achieved by those who seemed to be ordinary folks -- like you or me. You may have been inspired by those stories and felt a surge of motivation to push through your own struggles to achieve the goals you set for yourself. Personally, I believe we all have a story to share... but not everyone is willing to be that transparent.
Women entrepreneurs, in my opinion, have a real need to connect with each other's stories or past pains. This cliché, "Your purpose is in your pain," surrounds the theory that in sharing your most hurtful, embarrassing, debilitating experiences will somehow bring you into your purpose, and that it is synonymous with experiencing success. The truth is: The success (generally equated with monetary gain) only comes from capitalizing upon that past pain by packaging and marketing it to a target of others that relate to your pain-filled story. Herein, lies the seduction.
This is not a psychological analysis on subconscious behaviors of the human race. We can simply take a look around and come to the same conclusion that struggle (no matter the type) is seductive. We yearn to learn more about the struggle of our friends, public figures or celebrities. Which is why we cancel all appointments to ensure we don't miss the latest episode of our favorite reality or drama shows.
Why is that? If we were to be really honest about answering this question, we would have to answer: It makes us feel good about our own situation and it gives us a reason to judge others. This is evidenced by all social media posts being exchanged during and after these types of shows.
Don't misunderstand, not everyone is judgmental or seeks an opportunity to kick someone when they are down. There are those who simply have healed enough within themselves to share their past and help others to heal, and there's nothing more. The point of this discussion is to question motive.
What Motivates You to Share Your Story?
I was watching a clip of Oprah and Dr. Brené Brown, and Dr. Brown stated, "You share your story with people who earned the right to hear your story... " With women entrepreneurs trailblazing in the coaching industry, many of whose programs I have engaged in, have a recurring theme of activities and exercises that provoke sharing painful experiences with other attendees -- strangers. Some have even had ritualistic activities that send the audience swimming in a pool of tears, including me. A strategy to evoke emotional spending? Maybe.
Some of the world's most renowned motivational speakers begin with their stories of homelessness, welfare and poverty, domestic violence, rejection, sexual assault and so on. While they are no longer a victim of their past pains, we are still fascinated with their ability to overcome such dire circumstances to achieve the uber-success we see they are experiencing now. Our emotional triggers are set in motion to connect with them by buying their products and services, because we feel they can help us to overcome our own downfalls. We feel connected... we have been seduced.
The bottom-line, both figuratively and literally speaking, is that seduction sells! And, it's OK, right?

Kim Harris, Creator/Visionary - Stiletto Business Strategies for Women Business Owners and the StilettoMovement2014. A seasoned entrepreneur and co-founder of a nonprofit organization, Kim helps women entrepreneurs connect and share value in online trainings and live events. She is the recipient of the Small Business Administration's Women in Business Champion of the Year Award and 2013 Small Business Influencer Nominee. Kim is a published author of several books and has helped women entrepreneurs procure hundreds of thousands in grants and sponsorships to further their purpose and mission. To become a speaker for the StilettoMovement, email kim@smartstrategyforsuccess.com

Need help? In the U.S., call 1-800-799-SAFE (7233) for the National Domestic Violence Hotline.
Need help? In the U.S., call 1-800-656-HOPE for the National Sexual Assault Hotline.