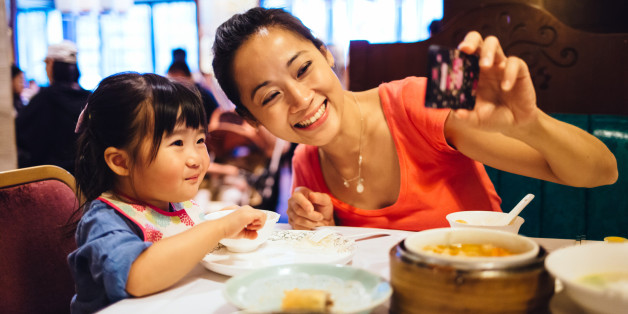 Every day, I show women how to negotiate their salaries. Should I be paid more? Am I making enough?

Sure, there are tables and stats and mountains of compensation data to draw upon. But really knowing your worth starts on the inside.
As a mom, I want my teenage son and twin pre-teen daughters to never be afraid. Ask questions. Don't settle for just what they give you.
But yes, it can be scary.
In a recent Keating Advisors study, we found that only 29% of respondents felt comfortable negotiating their salaries. The most commonly reported reasons were because respondents believe that they lacked the confidence and skills to negotiate. And many feared that if they did negotiate, the offer might be rescinded.
Part of the problem is a lack of negotiation skills. But the other part is a pervasive lack of confidence in talented and successful women. If you don't believe you are worthy, how effective can you really be at negotiating for yourself?
It's no surprise that the number of women who negotiate is significantly lower than men. And when women do negotiate, they tend to ask for up to 30% less than their male counterparts.
They are fearful for good reasons. Not only are women historically paid less when they enter the workforce, but they also face social backlash when advocating for themselves. When men discuss compensation, it is often expected and considered a sign of a confident candidate. But when women negotiate, they can be seen as "pushy" or "aggressive," and often even face discrimination for negotiating for themselves.
So, this leads to an essential question: How does one get the confidence -- the unshakeable knowledge that they are qualified, successful and worth it?
Here are three ways you can start:
1. Be Inspired.
Learning to value who you are and your talents as a young woman is the most powerful time to begin knowing your worth. Recently, I was inspired by the high school-aged young women at the YWCA of the City New York's Inaugural Potential to Power Girls Symposium. Women of all ages shared their views on body image, gender identity, representation and sexual harassment. The young women shared their aspirations for a world where there is equality and where they can truly express their individuality with confidence and pride. Listening to the speakers made me remember that feeling worthy starts with doing what inspires you.
2. Be Grateful for What Life has Presented You and What You've Achieved So Far.
Often, when we have to advocate for ourselves, we start to doubt our achievements. I have talked to many women over the years who have shared their regrets about a particular job or a wish that they'd performed better. When you are negotiating for your salary or asking for a raise, focus on what you HAVE achieved and not what you wish you'd done differently.
3. Be Bold.
Negotiation requires confidence and courage. Being bold is especially important for women because we often fear putting ourselves out there. My friend and colleague, Dr. Mindy Levy says in Lean In for Graduates that men will apply for a job if they think they meet just 60% of the requirements, while women will only apply if they think they meet all of the job requirements.
Now who's got a better chance of getting that job?
In the end, what have you got to lose? Find the tools to transform and fight for your worth - if you don't, who will?